The Portugal captain is one of the most hated players in the world, but that needs to stop because there are many valid reasons.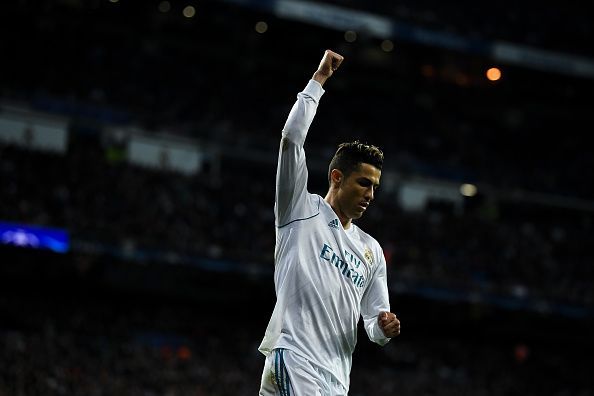 Cristiano Ronaldo is a name that divides opinions like few others. For some, he is overrated and overhyped; for others, he is one of the best players in the history of mankind.
Whatever be the case, the one thing that can't be denied that the Portuguese international is one of the most hated stars in the world. There is not a stadium in Europe where he hasn't been booed or whistled at.
The hate for him is perhaps at an unreal level, but he doesn't deserve it – and here are 7 reasons why.
#7 Unparalleled consistency
When you talk about Cristiano Ronaldo, you are automatically talking about consistency. It is not even funny how consistent this man is. Over the last two years, he has only had two proper bad patches.
The first one was in the first half of the 2016-17 season – and he ended that season with a Champions League, La Liga, and Ballon d'Or title. The second one was at the beginning of this season – and look at him now with 41 goals from 38 games in all competitions.
Since 2007-08, he has only had two seasons where he couldn't score 40 or more goals – one of which was an injury-ridden one right after joining Real Madrid. If that isn't consistency, then nothing could ever be.
#6 Proven in two major leagues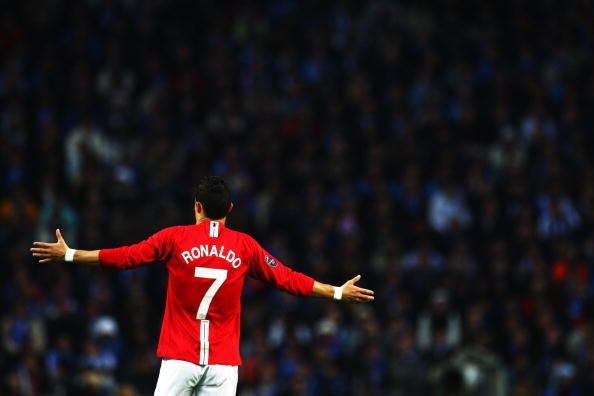 The Spanish La Liga and the English Premier League are the two best leagues in the world. Before the Portugal captain started killing it in La Liga, he was dismantling teams in England.
In his last three seasons with the Red Devils, his exploits as a goalscorer allowed his team to win the title. Indeed, Manchester United never lost the league in the seasons where he scored 20 or more goals.
In his best season at the club, he scored 42 goals from 49 games in all competition to not only win his side the league, but also the Champions League. His exploits also saw him win the Ballon d'Or for the first time in his career, which was the first of the many to come.
#5 5 Ballon d'Ors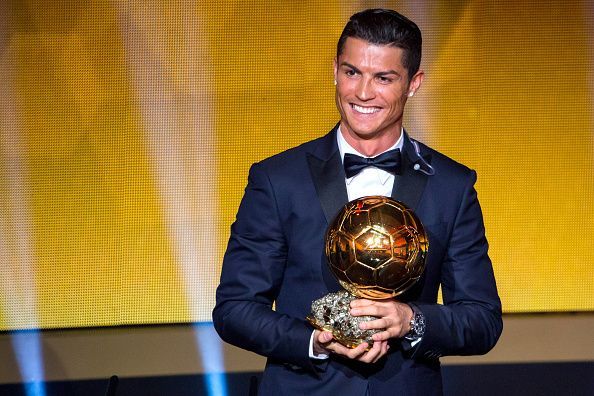 It is not a joke or luck that in an era dominated by Lionel Messi, Cristiano Ronaldo has the same number of Ballon d'Ors as his Argentine contemporary.
And yet, in terms of accolades, he is equal to the Barcelona number 10.
When it comes to natural talent, Messi has an abundance of it. While there is no doubting the Portuguese's talent, his rise to the pinnacle is more due to his insane hard work.
It is this diligence that allowed him to equalize with Lionel Messi on the Ballon d'Or front even though he was down 4-1 at one point. It is this diligence that is allowing him to succeed consistently.
#4 At the top at 33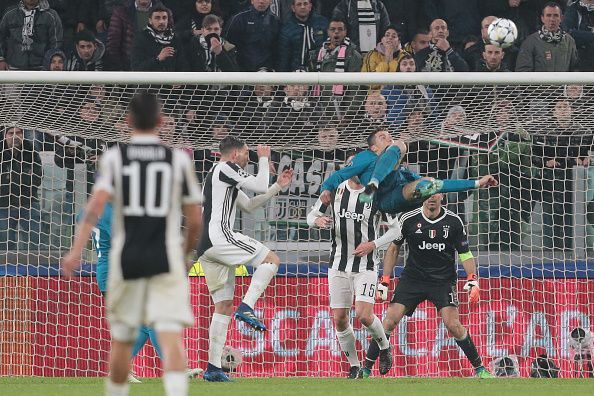 Cristiano Ronaldo is 33-years-old and he scores goals like it was nothing for him. Just a few days ago, he scored an acrobatic overhead kick goal to stun the crowd and make them rise on their feet and applaud him.
Not many players can boast about playing at the top level at 33, let alone being the top scorer of his team and being in contention for the European Golden Boot. Just when people had written him off, he came back with the goods in 2018 and showed them one thing: never write him off.
Even if he is 40 years old.
Who knows, the way he is playing now, he might as well continue until that age.
#3 A leader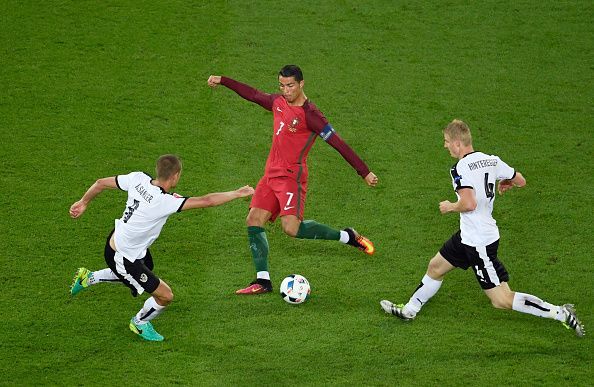 During his younger days, not many saw a captain in the Portuguese number 7. After all, he was a kid that threw too many tantrums and sissy fits that one couldn't expect from a captain.
He has, however, with age become a phenomenal leader. His unrelenting attitude makes it impossible for him to digest defeats, which is why he is always seen galvanizing his team-mates into playing better and win a game with collective effort.
A few weeks ago, when he was wearing the captain's armband for Real Madrid, he let Karim Benzema take a penalty and score from it even though the Portuguese was on a hattrick at the time.
#2 A Euro win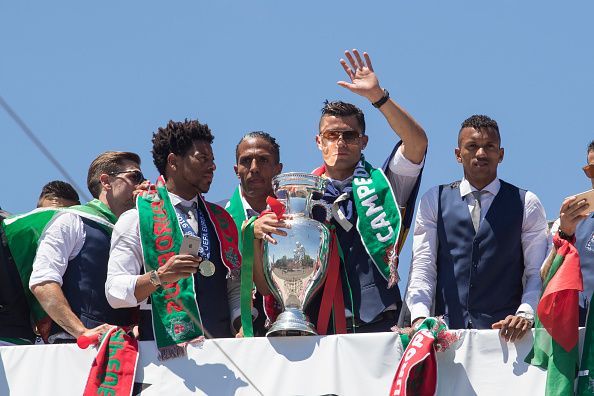 This is something that not even the great Lionel Messi can boast about. Cristiano Ronaldo played a fundamental part in Portugal reaching the final of the Euro 2016 but had to lose himself to injury after colliding with Dimitri Payet.
As he left the pitch, he was in tears as many thought that Portugal's chances of winning the Euro title also flowed away with them. But Cristiano Ronaldo wasn't one to give up – he never was and he never will be.
He became the auxiliary coach from the sidelines and relentlessly instructed his team-mates to move forward or defend. He was particularly animated after Eder scored a goal, that turned out to be the only goal of the game, as he was pleading his team-mates to defend the lead.
#1 A good human being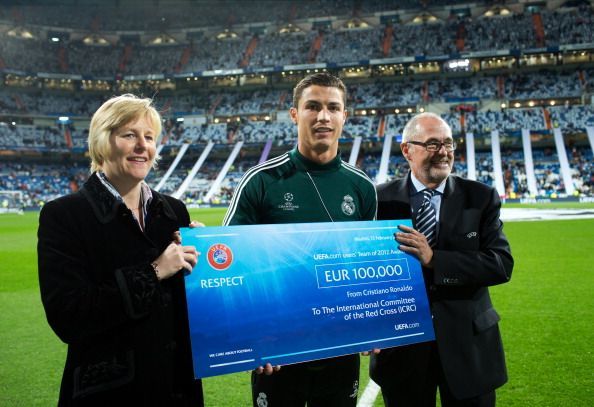 Above all, the biggest reason to not hate the man is that he is a good human being. A long list of humanitarian activities has been done by the Portugal star.
Ronaldo sold his 2013 Ballon d'Or for £600,000 for Make-A-Wish Foundation.
He also donates Red Cross and has no tattoos on his body for the sole reason of donating blood regularly. His support for the victims in Syria is also no secret as the list goes on and on.
We often judge players and build feelings towards them on how they appear on the field and in front of the cameras, when the story behind the scenes is so much different.
And behind all the limelight, Cristiano Ronaldo is a great, great man.