Here is a look at 5 things you might not know about the Real Madrid talisman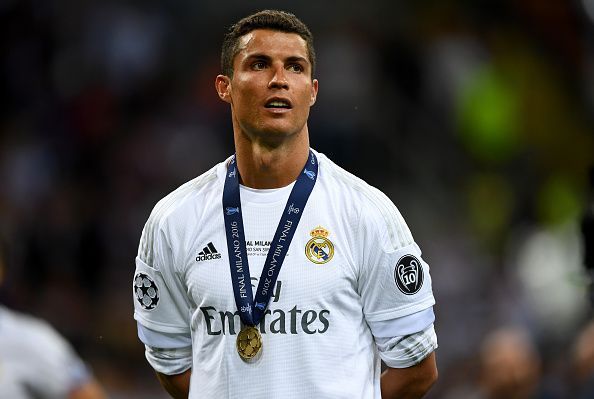 Cristiano Ronaldo is hard work personified; one of the greatest players ever to grace the game. The Portuguese talisman is a benchmark for upcoming youngsters, thanks to the immense dedication he shows towards his profession.
Apart from being the best of the best, CR7 also is the most popular footballer of his age. He enjoys a gigantic fan-following around the globe. And being a global superstar that he is, it is but natural for his die-hard fans to know about the minutest details of his life.
Throughout the years, we have become well-acquainted with some of his stories such as the racing heart condition, his expulsion from school and his generous nature off the pitch. But, would you say no to a couple of other details that might have slipped your eyes?
That being said, let's have a look at 5 unknown facts related to the four-time Champions League winner:
#5 20 footballs and a few kits!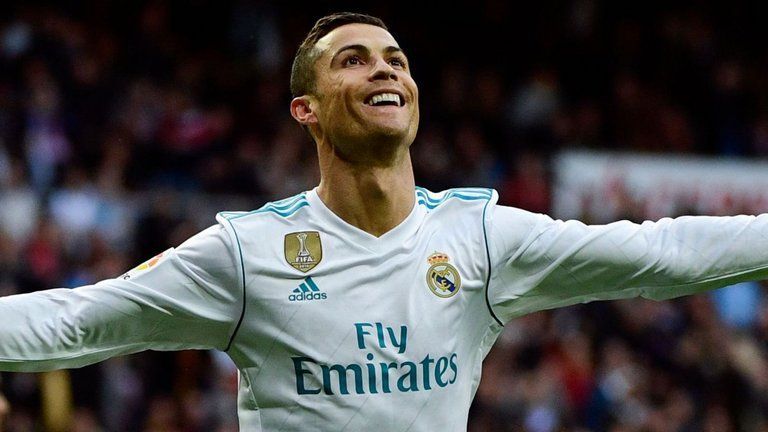 Cristiano Ronaldo was the most expensive footballer of all time following his mega-money £80 million move to Real Madrid in 2009. Of course, considering the numbers he has amassed in about a decade, that does seem like a bargain. But wait until you get to know about his transfer fees in the past.
Can you guess what Ronaldo was sold in exchange for as a ten-year-old?
20 footballs and a few kits!
That's what CF Andorinha received from Nacional back in 1995. Further, the latter sold him to Sporting CP for just £15,000! Ronaldo then joined Manchester United for £12 million in 2003, starting a fairytale career.
Comparing his numbers and transfer fees, would I be wrong to say that it is actually Ronaldo who deserves to be known as the greatest bargain of the century?
#4 The person Cristiano feared the most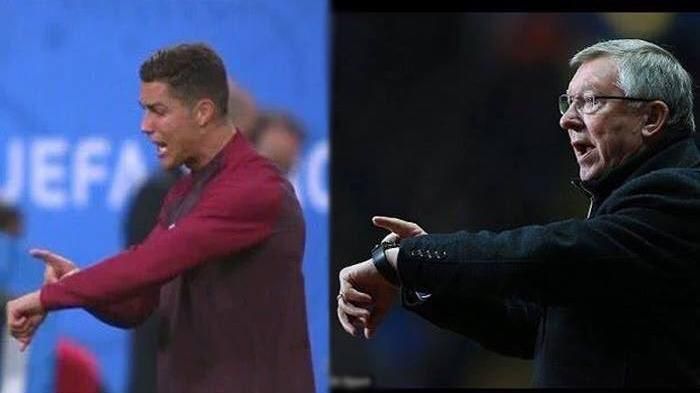 Sir Alex Ferguson is to Cristiano Ronaldo what a father is to his son. And, if you ever desire a proof of how good a student CR7 was, just watch a footage of the dying minutes of the Euro 2016 Final. Cristiano Ronaldo pointing towards his watch bears a stark resemblance to the gaffer's famous style.
The pair has always had love and respect for each other in public as well as in private. However, the man he regards as the most important factor in his career is also the one he fears the most. A sort of revelation, isn't it?
It was Rio Ferdinand who raised the curtain over this fact on television. Speaking on the Clair Balding Show, the English defender was asked about the player who was most scared of Fergie. He wasted no time in revealing Cristiano Ronaldo's name, as he said,
"Cristiano Ronaldo was probably the one I saw react the worst to it. He wasn't very happy with it, he was broken"
"In Benfica it was, he tried to take on everyone and the gaffer was saying, 'you ain't a one-man team, this is about the team.' He was very young, and Ronnie was like that."
It was after that incident Ronaldo advanced towards becoming more of a team player than a show-pony. And for all those values that have been instilled in him, Sir Alex deserves a worthy praise.
#3 The Cristiano Ronaldo course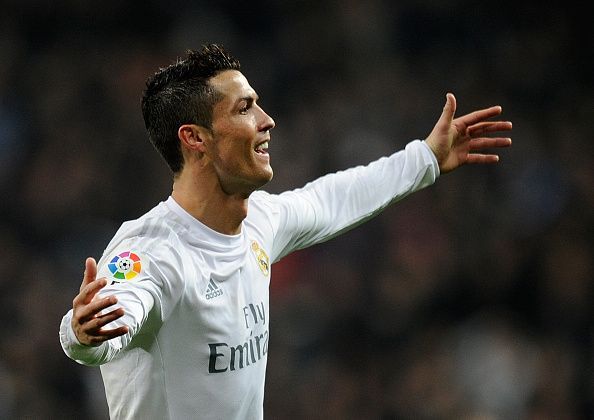 Everybody is well aware of the astronomical fan following that Ronaldo boasts; he is the most followed football star on the planet. As an aftermath, it isn't very surprising to see people pay tribute to him in different manners.
They will usually name something after him, but a certain Canadian University has paid a strange sort of homage to the superstar by drafting a course on him.
In 2015, Cristiano Ronaldo became the subject of a semester-long course at the University of British Columbia in Okanagan. As a part of the fourth-year Sociology module, it is taught by Professor Luis LM Aguiar, whose greatest passions are sociology and football.
When asked about the course, he stated,
"I'm interested in how Ronaldo has been used to construct several discourses about who he is, what makes him distinct as a footballer, what is his relationship to Portugal, Madeira (his hometown) and his Portuguese identity,"
Apparently, the course aims at studying the way in which the personality of a global superstar can be used to construct identity and nationality; it does not focus on the celebrity lifestyle of the player.
#2 A galaxy is named after him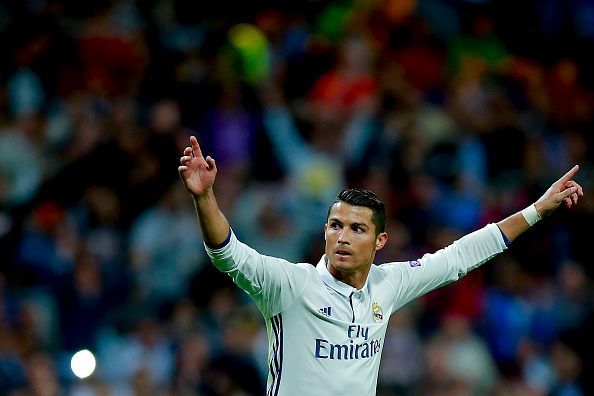 As I stated before, it has become common to see a thing or two being named after footballers. To name a few, Zlatan has a burger in his name called 'Le Zlatan' while Didier Drogba can boast a beer that is christened after him.
Cristiano Ronaldo, too, joins the list. His name has been used as an eponym for the Madeira International Airport. However, it's not just an airport that he can brag about; Cristiano Ronaldo has a whole galaxy named after himself!
Discovered in 2015, A group of scientists led by Dr. David Sobral from the University of Lisbon named it the Cosmos Redshift 7. With CR7 as its initials, Dr. Sobral has honoured the Portuguese giant for his mammoth tally of achievements. Notably, the CR7 galaxy is said to have been in existence for over 13 billion years now.
#1 Cristiano Ronaldo – A Barca no.7?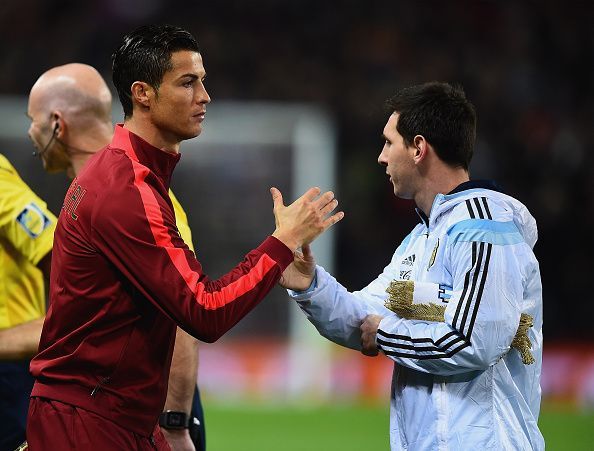 Every die-hard Ronaldo fan knows how Arsene Wenger and Gerard Houllier failed to sign him as a teenager for Arsenal and Liverpool respectively. Even his arch-rivals Barcelona add to that list.
We have already seen how Madrid missed the chance to sign Messi due to a small game of fate(Five unknown things about Leo Messi). With Barcelona, however, the case is exactly the opposite. The Catalans refused to sign CR7 for understandable reasons when he was offered to them while at Sporting CP. But, had they snapped him up, there's no telling what could have been…
In 2016, ex-Barca President Joan Laporta raised the curtain over this story by saying,
"We were in a process of rebuilding everything. I was at Sporting Club de Portugal talking to his agent [Jorge Mendes] who wanted to sell Deco to us."
"We had already signed Ronaldinho, Rafael Marquez, and Ricardo Quaresma so we weren't able to spend that much. But he told us that he had another very good player. It was Ronaldo."
"He had a deal with United for €19m euros but he was offered to us for €17m."
So, would you have liked to see him in the blue and burgundy colours of Nou Camp, Barca fans? The prospect of seeing Cristiano and Messi is a mouth-watering one, isn't it?