A lowdown on five world-class players that Jose Mourinho showed the door at his clubs.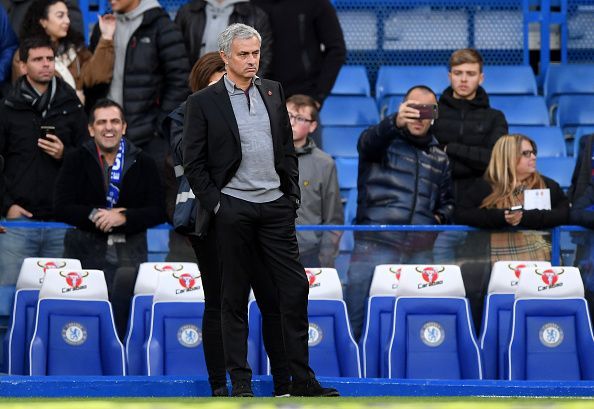 The self-proclaimed 'Special One' has achieved success wherever he's gone. Starting off as an assistant at Sporting CP, Jose Mourinho enjoyed successful stints at FC Porto, Chelsea, Inter Milan and Real Madrid.
Even in his first season with Manchester United, the Portuguese manager guided his side to two trophies.
Regardless of the picture the media paints of him, Mourinho is still regarded as one of the greatest coaches of this generation. While his defensive approach to the game may see fans fall out of love with their team's style of play, he manages to win silverware and thus succeeds in silencing his critics.
While there is no debate about Mourinho's credentials as one of the world's greatest, he has made some glaring errors while offloading certain players who have then turned out to be superstars in European football.
Here five of the best players that Mourinho got rid of
#5 Romelu Lukaku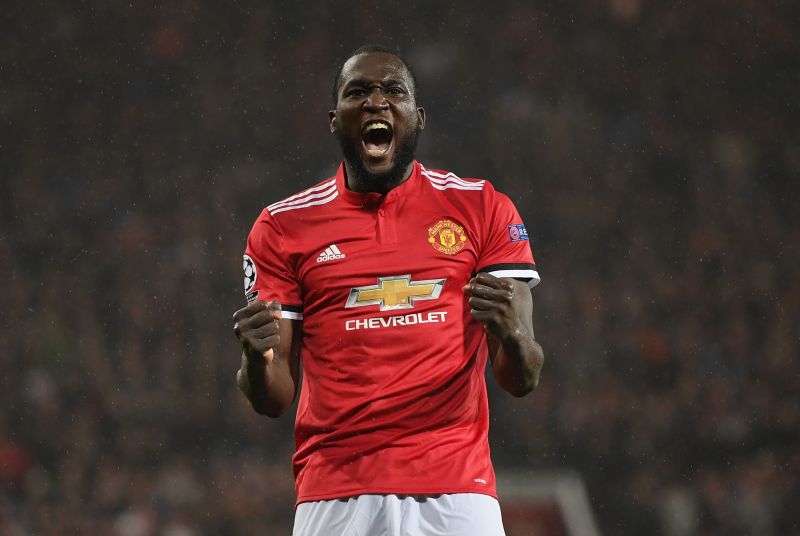 The Belgian striker is one of two players on this list that are currently working with Mourinho at Manchester United despite him selling them at his previous clubs. Lukaku, who is the Red Devils' leading goal scorer this season was sold by his current manager during his days at Chelsea.
After enjoying two successive loan spells at West Brom and Everton, many expected Lukaku to be the next big thing for foreseeable future and lead the line with aplomb like a certain Ivorian did for several seasons.
However, when Big Rom was ready for a first-team berth at Chelsea, Mourinho played a one-striker system and did not want to alter his formation that could promise Lukaku a regular role in the side. Thus, due to the arrival of Diego Costa, the Belgian opted to join Everton for a club record £28 million.
This did not stop Lukaku's goal-scoring exploits and instead spurred him to elevate his game and to cement his status as one of the Premier League's most feared strikers.
Playing for a club of Everton's stature, Lukaku worked extremely hard and ended up scoring a staggering 53 Premier League goals in three seasons – helping the Toffees to top half finishes.
The Belgian has now proven himself to Mourinho, and despite suffering a bit of a scoring drought, continues to receive the unwavering support of his manager. The Special One sees the 24-year-old as one of Europe's finest and believes he is the man to take United in the right direction.
#4 Leonardo Bonucci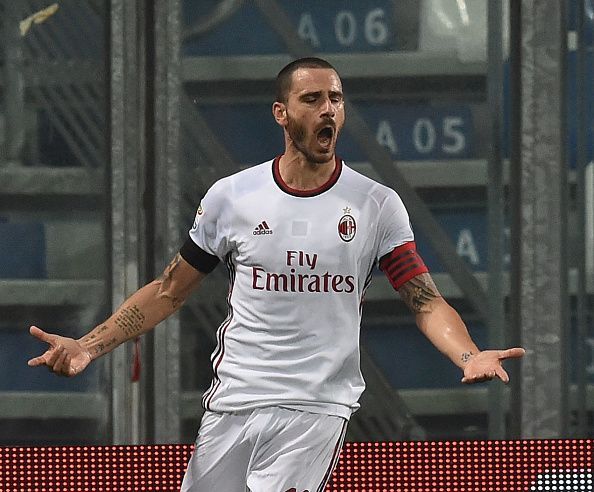 The sale of the Italian centre-back has been one of Mourinho's greatest regrets as a football manager. While the majority of the players sold either wanted out of his clubs or were not quite good enough to play for him, Leonardo Bonucci was a promising Italian defender on the rise.
While Mourinho has the penchant of preferring experienced specialists over youngsters, he usually ensures that there is a buy-back clause on players with potential that he decides to let go of.
However, Bonucci's sale to Genoa for a few million pounds without any clauses for Inter to re-sign the player seemed to make no sense and left the fans disappointed.
Inter did manage to get Diego Milito in return, who helped guide the team to a treble win in 2010, but they would've had an assured centre-back presence should they have held on to Bonucci.
After moving to Genoa, he was transferred to Bari on a co-ownership deal before taking a massive step up when Juventus came calling in 2010.
Joining the Old Lady saw the Italian surge to great heights, becoming one of the world's best central defenders.
No longer at Juventus, Bonucci is plying his trade at Inter's local rivals AC Milan – who he joined for a reported £35 million.
#3 Arjen Robben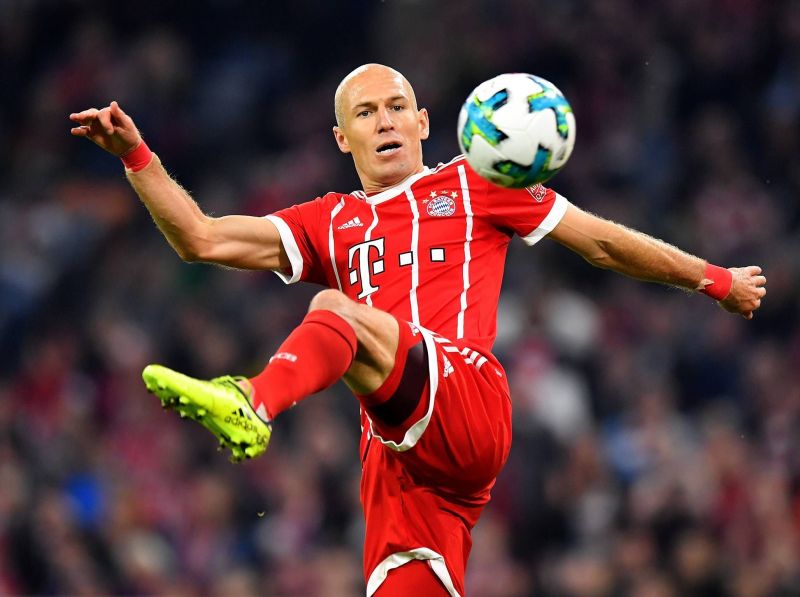 One of the greatest left-footed players of this generation, Arjen Robben is certain to go down as a footballing legend.
His impact for Dutch side have been second to none, but the industrious winger has also been a showcase for the various clubs he represented.
Despite being 33-years-old, Robben still has a left foot that many defences around the world fear, and while he may have slowed down considerably, there is no denying that he is one of the smartest footballers the game has on offer.
Robben was a talent signed by Mourinho during his first stint at Chelsea. After showing some promise at PSV, the Dutchman was scouted by Manchester United boss Sir Alex Ferguson, who along with the-then Chelsea boss Claudio Ranieri, showed an interest in him.
However, Ferguson's offer was too low for PSV to offer, which saw Blues owner Roman Abramovich capitalize and table a significant £12m bid – which the Dutch outfit felt extremely hard to turn down.
Thus, along with Mourinho, Robben began his career at Stamford Bridge and enjoyed representing the West London outfit for three years.
Once Real Madrid came knocking on his door at the end of the 2006/07 campaign, the Dutchman found it hard to stay at the club and opted for a move to the Santiago Bernabeu.
Mourinho wanted to keep the winger at the Bridge and offered him a lucrative deal in comparison to his £83,000-per-week contract, but there was little the Portuguese could do as the player had already begun seeing dreams of being a Merengue.
#2 Zlatan Ibrahimovic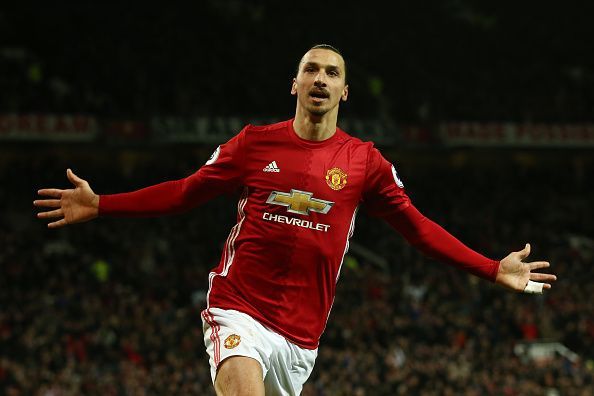 Ibrahimovic will go down in history as one of the most iconic figures in world football. While he does not have a Ballon d'Or to his name, one cannot discount the sheer professionalism he has brought to the sport.
Been a world beater at every club he's been, Ibrahimovic's tenacity has been second to none. He's tried his hand and succeeded at some of Europe's top clubs in FC Barcelona, Inter Milan, PSG, Ajax and now Manchester United.
Never been one to stick around too long at a particular club, the former Sweden international made a decision in 2009 to leave Inter Milan for FC Barcelona.
After ending the 2008/09 campaign as the Golden Boot winner for Inter, Zlatan saw it as the ideal moment to take a step up and seek pastures anew in Spain.
Despite being their top player at the moment, the transfer to Barcelona helped Inter in accumulating transfer funds as they were paid £59 million for parting ways with Ibrahimovic, and more importantly got striker Samuel Eto'o in return – who went to enjoy a fantastic stint at the San Siro.
Then Inter Milan boss Jose Mourinho had developed a sublime understanding with Ibrahimovic despite managing him for only a season. The Swede bought into his manager's philosophies, and together they formed a sublime professional relationship.
It was due to Mourinho's time and influence over the player during their days at Italy as to why he decided to reunite with him at Manchester United. Ibrahimovic has all but recuperated from an ACL injury and is set to play for the Red Devils before the turn of the year.
#1 Kevin de Bruyne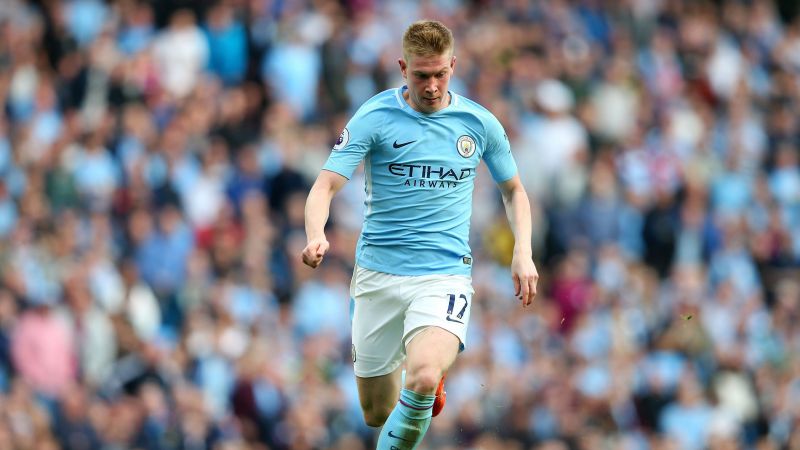 The dynamic Belgian has been one of Europe's top players this season. In a Manchester City side that has been playing to his strengths, de Bruyne has flourished in their attacking midfield alongside David Silva.
However, de Bruyne would not have been a City player if Mourinho would have held on to him at Chelsea. But due to the Portuguese's excessive and sometimes unrealistic demands, the Belgian decided to make a move to Germany where he achieved superstar status at Wolfsburg.
When de Bruyne was ready to break into Chelsea's first team, the squad was filled with established attacking midfielders such as Eden Hazard, Andre Schurrle, Juan Mata, Oscar, and Willian.
The 26-year-old has no regrets at leaving Chelsea and believes the club don't badly either in letting him go as they won two league titles after his sale.
That being said, since then de Bruyne has become one of the world's finest attacking midfielders, and most top European sides would love to make him a part of their team.
During their days at Chelsea, Mourinho stated that he was unhappy with the Belgian's training regimes and believed he lacked the motivation to make it big, due to which he decided to offload him.
Two years down the line, the Portuguese's statements have come back to bite him as de Bruyne has achieved world-class status at United's local rivals Manchester City.