5 Facts that prove Lionel Messi has pulled far away from Cristiano Ronaldo.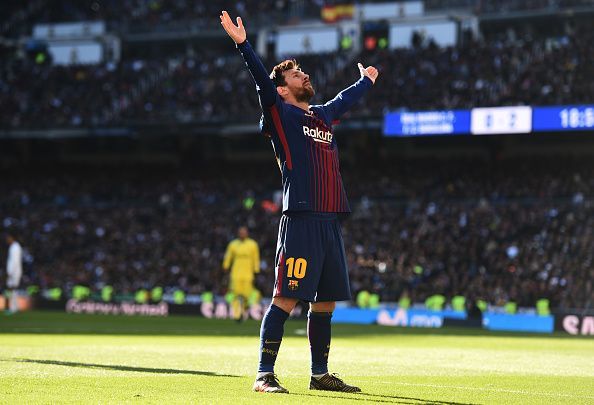 Barcelona talisman Lionel Messi and his Real Madrid counterpart Cristiano Ronaldo are two of the biggest football stars the world has ever seen.
The amazing duo broke onto the stage in 2008 and ever since then, they have taken the world by storm with their extraordinary performances. Such is the greatness of these stars that many people believe that they are from another planet.
They have dominated the Ballon d'Or, the European Golden Shoe as well as other major individual awards in the football world. Their intense competition and the zeal to overcome each other has created an amazing duopoly that will go down in football history.
Before now, the two superstars have always been in close succession in almost every statistic, with their incredible abilities always matching each other.
However, if you take a sincere, unbiased and in-depth look at the statistics this season, you will discover that Barcelona superstar, Lionel Messi is getting far ahead of his eternal rival in major sections.
The Argentine is improving his ability in major areas while his Portuguese counterpart is gradually declining in these areas. Therefore let us look at the 5 areas where the Barca legend has overtaken his rival this season.
#5 Assists/Creativity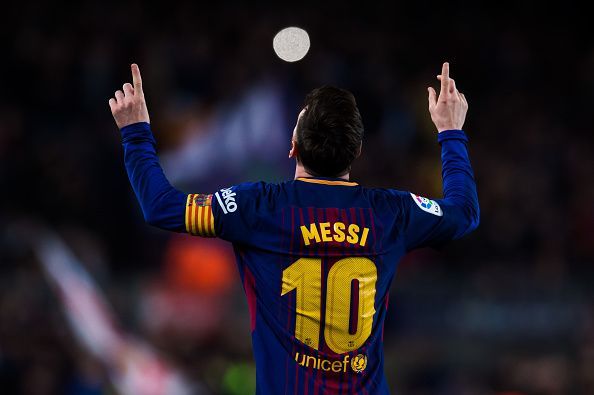 Many football journalists are right to call Ronaldo a goal-scoring machine. The attacker has been a great goal-scorer in his entire career. Lionel Messi is also a great goalscorer and no one can prove that one is better than the other in terms of their goal-scoring exploits, with the both of them scoring over 400 goals each since Ronaldo joined Real Madrid in 2009.
As usual, the two superstars have scored plenty of goals this season. However, one area that Leo has the edge over his rival is his ability to assist his teammates aswell as creating chances for them to score.
Cristiano Ronaldo has assisted 3 goals while Messi has assisted 2 in the UEFA Champions League this season. But the Argentine maestro has pulled far ahead of his rival in La Liga with 12 assists to 5 in the Spanish top flight.
Moreover, the Argentine superstar has created 75 chances in La Liga while Ronaldo has 38 to his name. The Champions League has been the Portuguese best competition, yet Messi's 15 chances are superior to the 13 he has recorded.
#4 Free-kicks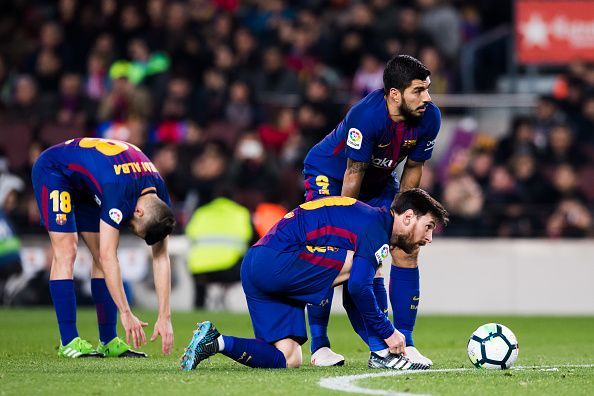 Between 2012 and 2015, Cristiano Ronaldo was often referred to as the king of free kicks. But the same cannot be said about the Portuguese superstar this season. His set-piece statistics have declined greatly. He is yet to score a single free kick in the current campaign.
Whereas, Lionel Messi has been going from strength to strength with his ability to score from set pieces. The Argentine currently leads the chart of the best free-kick takers in Europe with 7 goals to his name. His closest opponents are Neymar Junior and Kevin De Bruyne who have both scored 4 and 3 free kicks respectively.
The Argentine shocked the world when he scored free-kicks in 3 consecutive matches in March and has also built on that by scoring a beautiful one against Leganes from 25 yards out. With such an amazing run, only God knows what Messi can achieve with this incredible ability.
#3 Dribbling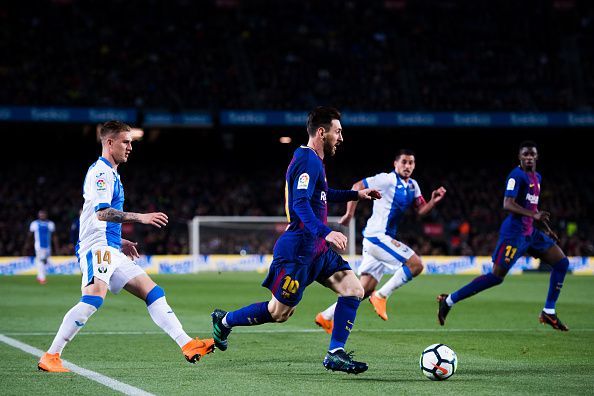 Lionel Messi is, without doubt, one of the most entertaining footballers of this generation. His superb ability to get football fans elated with incredible moves and magical touches is a great joy to watch.
The Argentine has proven himself to be the best dribbler on the planet this season. Not even Cristiano Ronaldo can compete with his dribbling stats.
The Barcelona playmaker has completed 34 dribbles in the UEFA Champions League while Cristiano Ronaldo has just 19 to his name. In La Liga, Lionel Messi has proved to be un-matchable with 157 dribbles, a record that is massively ahead of Ronaldo's 30.
It will be a very difficult and almost impossible task for the Portuguese to match his rival if you consider the way the Argentine has been improving in every game this season.
Moreover, the fact that we are heading towards the end of the campaign suggests that Leo's dribbling stats will remain untouchable.
#2 Passing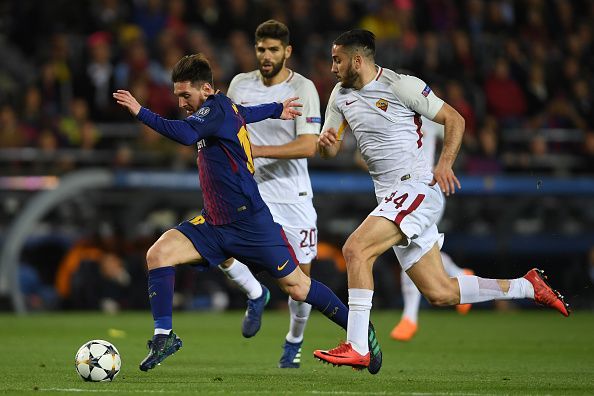 Passing the ball to a teammate is something that every player does. However, not many players can claim to have the ability to pass the ball efficiently as Lionel Messi does.
In fact, passing is just another area where the Argentine has beaten his Portuguese rival hands-down this season.
It is true that the Argentine has perfected the art of kicking the ball to his teammates with so much accuracy. This season, the playmaker has recorded 1556 passes in La Liga and 458 in the UEFA Champions League.
Ronaldo, on the other hand, has just 676 passes in La Liga and 287 in the Champions League.
If you move further, you will realize that the Barca genius has played more key passes than the Los Blancos winger.
He has 76 key passes to his name in the Spanish top flight and 15 in the Champions League. Whereas, CR7 has only managed 35 in the domestic league and 13 in Europe.
#1 Team work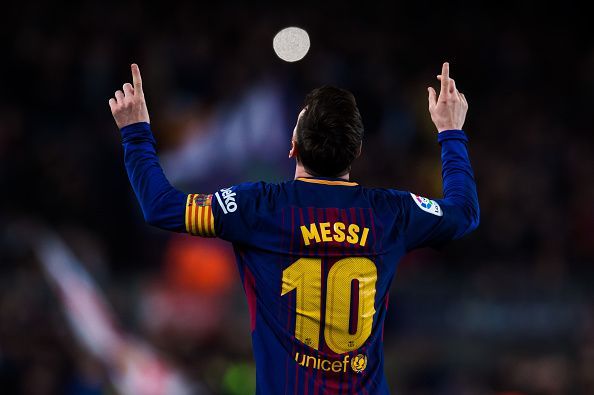 Lionel Messi has been a great team player all through his life. The Argentine has been the most consistent team player for the past few seasons. This term, Leo has helped Barcelona to overturn a poor start to the campaign with his incredible team efforts.
His link-up play is second to none and he often drops in deep to receive the ball and try to build attacks. His contribution to the Barcelona team is so huge that in his absence, the Blaugrana find it difficult to reproduce their excellence.
For instance, Barca played a very poor game in their recent encounter with Sevilla, going 2 goals down until the little magician was introduced to change the fate of the game.
Messi has been everything for Barca this season. He has been their best goalscorer, most creative player, best team builder as well as their game controller.
However, even though Ronaldo has been a great scorer, he does not have much impact on the game like his Argentine rival.