5 Reasons why you should love Cristiano.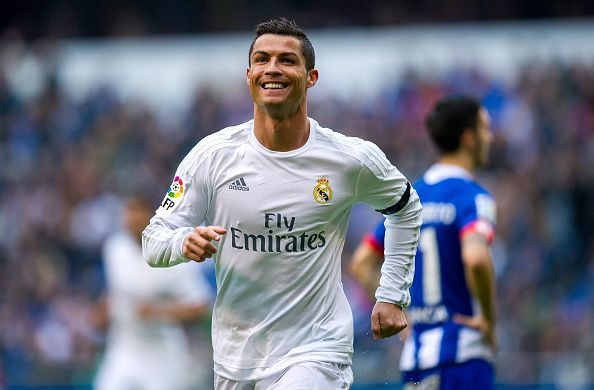 Portuguese superstar Cristiano Ronaldo has always been in the limelight since he signed for Manchester United in 2004.
Ronaldo evolved as a player under Sir Alex Ferguson and has gone on to make his mark in the footballing world. He has made arguably everyone fall in love with his unbelievable skills and goal scoring abilities.
Currently he plays for Spanish giants Real Madrid and is doing a great job. Ronaldo has many followers all over the world and is loved by millions of people.
That being said, let's have a look at reasons why you should love Cristiano Ronaldo.
#5 He Has a Charitable Side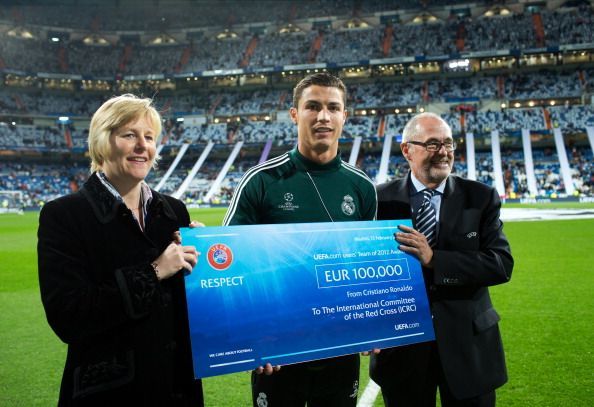 Cristiano is the richest football player in the world, thanks to the millions he earns from his endorsements. But, while he is raking in millions annually, the Portuguese superstar is also doing more than his fair share of charity work. He often helps many poor people and donates lots of money to NGOs.
The Portugal captain auctioned his 2013 Ballon d'Or trophy for £600,000, with all the proceeds going to the Make-A-Wish foundation.
Not only did he auction his Ballon d'Or, but Ronaldo also opted to sell his Golden Boot and give the proceeds to charity, the funds were than used for building a number of schools in war torn Gaza.
He once paid $83,000 for a 10-year-old child's brain surgery. Recently, after winning the Champions League in 2016, Ronaldo donated his bonus to charity. This shows his kind and helpful nature and why deserves to be showered with love
#4 He's a family man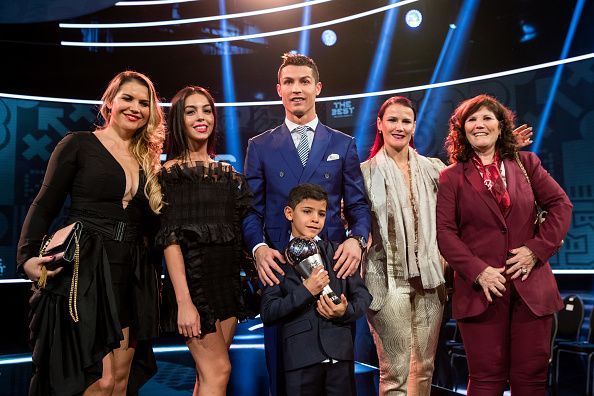 Cristiano is always busy in training & games but whenever he is off the pitch, he spends his time with his loved ones. Family is very important to him, and he shows this by the way he celebrates and appreciates the time he does get to have with his family.
When he is not on the field, he is a very family oriented person. Growing up, when he was about to choose football as his career, he said that it was very difficult for him as that would mean lesser time with his family, especially his mother, whom he says played a major role in his life. His mother attends almost all football ceremony's with him and celebrate his victories.
The Portuguese superstar has 4 kids. Cristiano spends his free time with his kids, taking care of them and that is just another reason why we can't help but love Cristiano Ronaldo.
Don't you think this is enough to show how much he loves his family?
#3 He has worked hard for his success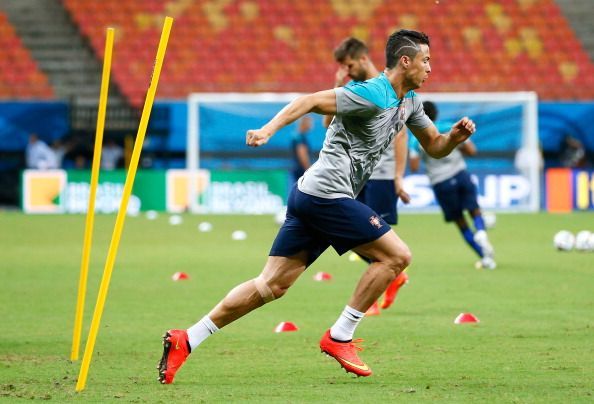 Starting his career from Sporting followed by successful years at Manchester United, the Real Madrid man has completely modified himself as a professional and made a mark in football.
Ronaldo won his first FIFA Ballon d'Or in 2008 and after coming to the Bernabeu he was being compared to Argentine star Leo Messi in every possible way.
Even after Leo clinched 4 Ballon d'Ors in a row, Ronny never gave up the dream of being the best in the world. His hard work paid off in 2013. Currently, he has 5 Ballon d'Ors to show case.
His seriousness can been seen in practice sessions at the Bernabeu. After a powerful training with his team mates, Cristiano has his personal practice for 4 hours to enhance his skills and improve himself in all aspects.
In one interview he was quoted as saying his key to success is his 100 percent dedication towards work and always believing in himself. He consistently performs at a high level because his preparation is always top notch.
He has made his way to the top by hard work and is a role model to millions the world over.
#2 A great athlete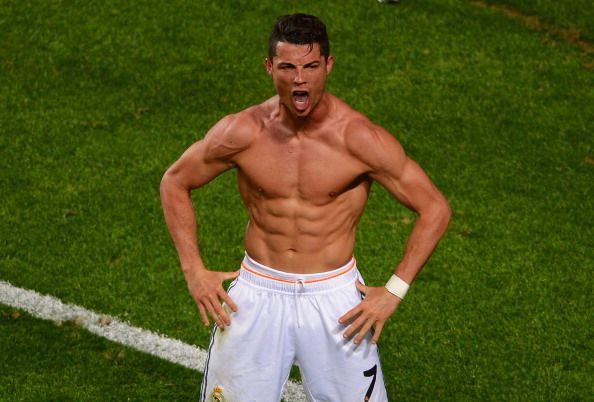 Cristiano Ronaldo is known for being obsessed with his training routine. The 33-year-old Madrid forward is super strong with on ball because of his robust body which helps him get past defenders with ease.
After working hours and hours in training sessions Ronny hits the gym and flexes his muscles. In training he does a few laps around the pitch, some stretching and cardio warm-up exercises.
He has transformed from a skinny boy to a muscular beast. Ronaldo follows a strict diet to maintain his muscular body. He goes early to bed, avoids late night parties and doesn't drink to maintain his body.
Currently he is arguably the fittest amongst all active players and has expressed his desire to play until he is over 40.
#1 He is a team player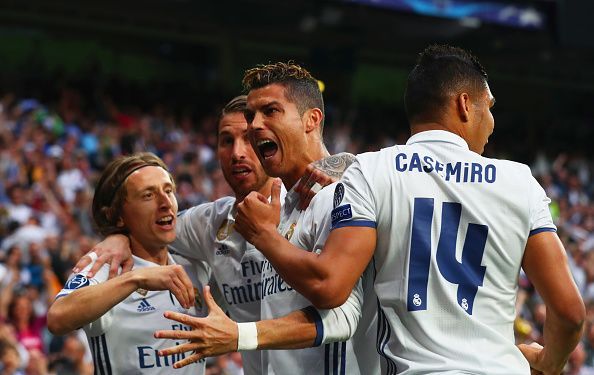 No doubt Cristiano Ronaldo is the greatest player in the world but he is also a big team player. He makes sure his team gets the deserved credit when they win.
He enjoys in the training sessions, has a fun time with his team-mates and has a good bond with them.
Ronaldo always motivates his team mates and brings out the best in them. During Euro 2016, he was seen encouraging Joao Moutinho to take a penalty during a vital shoot out. In the final against France, he also encouraged Eder to score the winner and grab the title.
Another factor that proves why he deserves to be loved more than any other player in the world is that he has stayed loyal to Real Madrid by staying put, despite falling out and receiving boos and taunts on several occasions from the Los Merengue faithful.