Breaking news: 5 reasons why Real Madrid will beat Juventus in the Champions League quarterfinal first-leg
As we reach the business end of the UEFA Champions League 2017/18, we take a look a the reasons why Real Madrid will beat Juventus.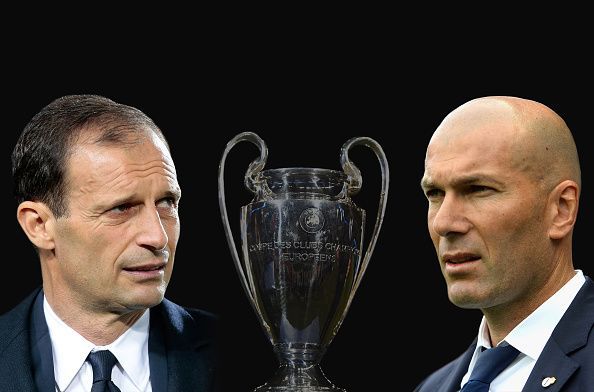 Juventus will host Real Madrid on Tuesday in a replay of the 2016/17 UEFA Champions Leaguefinal. Zinedine Zidane has never lost a knockout tie in the Champions League and will look to extend that record. Trailing Barcelona by 15 points in the La Liga, this is Real Madrid's only chance of winning a silverware this season.
On the other hand, Massimiliano Allegri's side are targeting a treble this season. Juventusknocked out Tottenham Hotspur 4-3 (aggregate score) on their way to the quarterfinals while Real Madrid demolished Paris Saint-Germain 5-2 (aggregate score).
Without much ado, let's take a look at the reasons why Real Madrid will beat Juventus in the UEFA Champions League quarterfinals first-leg.
#5 Juventus could be without many of their regular starters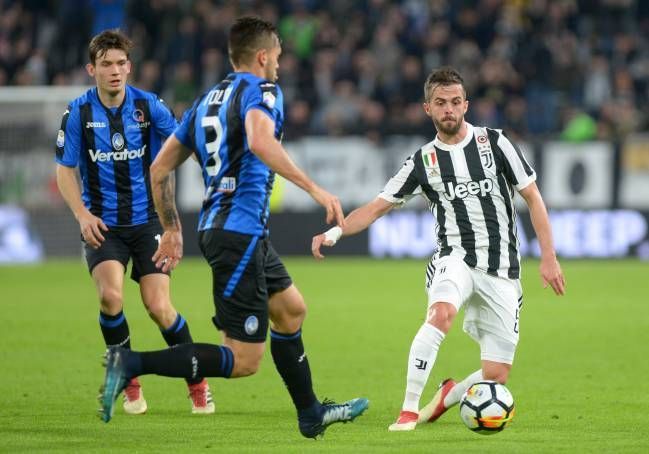 Juventus could be without many of their first-team stars for the clash against Real Madrid. While Giorgio Chiellini and Juan Cuadrado made it the matchday squad against AC Milan on Saturday, Mehdi Benatia and Miralem Pjanic have been ruled out of the Tuesday because of a suspension.
Also, Federico Bernardeschi and Alex Sandro might not recover soon enough to make it to the matchday squad.
Of all the absentees, the void left by Miralem Pjanic is the toughest one to fill. With 6 goals and 8 assists, Pjanic is a key player for Allegri and without him, the Juventus midfield lacks the quality to compete against the likes of Real Madrid. His exceptional set piece abilities will also be missed.
Sandro has been a key player for the club as his ability to deliver a cross from the left has been a source of chances. On the other hand, Real Madrid players are in clean bill of health and raring to go.
#4 Zidane knows how to expose Juventus' vulnerability against pace and high-pressing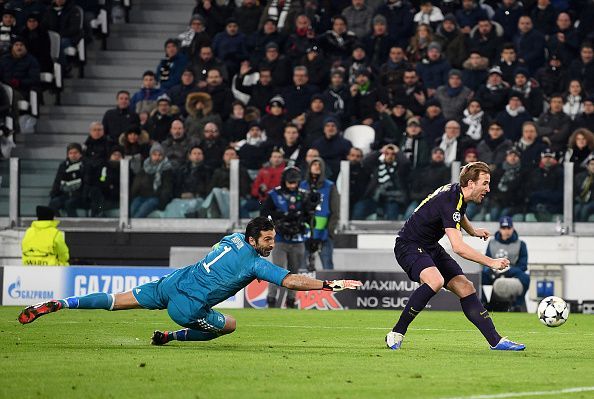 Last time these 2 sides met less than a year ago, Real Madrid destroyed Juventus in the final of the same competition thanks to a brilliant second-half display. Madrid pressed Juventus aggressively higher up the pitch, forcing dangerous turnovers and denying Juventus time on the ball.
Also, Tottenham Hotspur troubled Juventus with their high-pressing style in the round of 16 but lacked the big game experience to win it. Zidane will most likely deploy the same tactics on Tuesday.
At the back, Juventus are already without the suspended centre-back Mehdi Benatia while the left-back Sandro is still a doubt. A patched-up Juventus back line will find it hard to stop the star-studded Real Madrid side. Also, the pace of Marcelo, Gareth Bale, and Cristiano Ronaldo will cause them a lot of trouble on the flanks.
#3 Cristiano Ronaldo simply can't stop scoring at the moment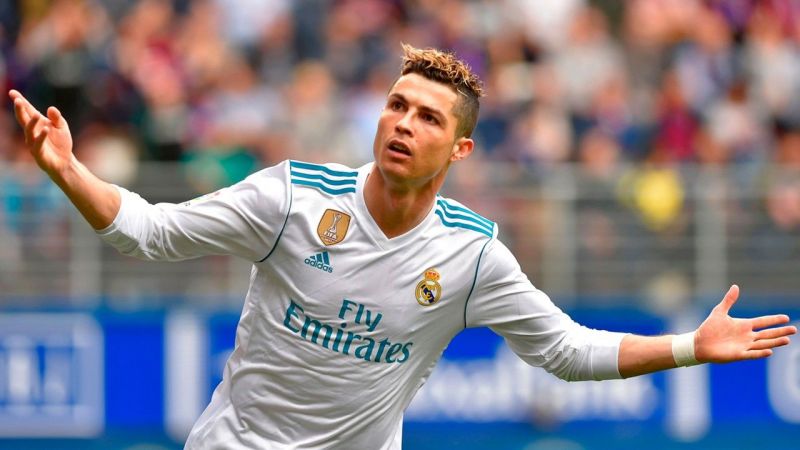 There is absolutely nothing that this man can't do on a football field. He can win games single-handedly and has shown it on numerous occasions in the past. Though they have a plethora of superstars in their line up, in-form Cristiano Ronaldo is irreplaceable.
After a really poor start to the 2017/18 season, the Portuguese star is back amongst the goals. After scoring only 4 in his first 14 La Liga starts of the season, the 33-year-old got back to form and how with 21 goals in his subsequent 11 appearances for Real Madrid.
He scored 3 and assisted 1 more in the round of 16 games against Paris Saint-Germain. Last time these two sides met, Ronaldo scored a brace in the UEFA Champions League 2016/17 finals win. With him back amongst the goals, expect Real Madrid to beat Juventus at Turin.
#2 Real Madrid peaking at the right time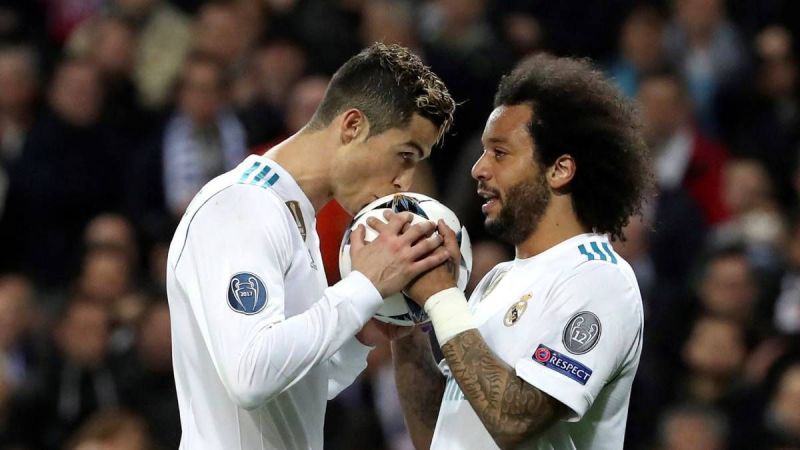 After losing 4 of the first 18 La Liga games and dropping 22 points, Real Madrid got off to a dreadful start. However, their form has improved a great deal in the last few months. In their last 14 competitive games, Real Madrid have lost just once, winning 12 of them.
Los Blancos scored 47 goals (La Liga and Champions League) in the first half of the season, averaging 2.1 goals per game. In 2018, Zidane and Co. have notched up 51 goals in 16 games, averaging approximately 3.2 goals per game.
Gareth Bale is playing really well at the moment, scoring twice against Las Palmas on Saturday. Isco too struck a stunning hat-trick against Argentina in the international friendly a few days ago. The 12 times Champions are back to their very best and know what it takes to beat Juventus.
#1 Inconsistent Gonzalo Higuain not at his very best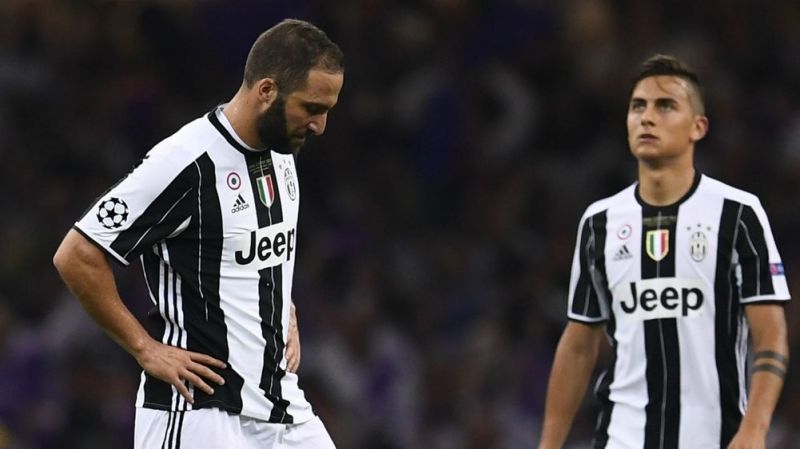 The success of Juventus in 2016/17 can be attributed mainly to the superb form of Gonzalo Higuain. The Argentine was brilliant for them throughout the 2016/17 season and scored some important goals in the Champions League.
Though he hasn't had a bad 2017/18 season, he hasn't had a great one either. The 30-year-old has scored 9 goals in his last 18 appearances for Juventus in Serie A and UEFA Champions League combined but has often looked off-colour in far too many games.
Also, he failed to score in 16 Serie A games this season, which isn't something you'd expect from El Pipita. He was even dropped by Allegri for a couple of games this season. Last time these two sides met, Higuain was kept quiet by the Real Madrid duo of Sergio Ramos and Raphael Varane. Could history repeat itself?