Will Real Madrid be able to progress into their third consecutive Champions League Final?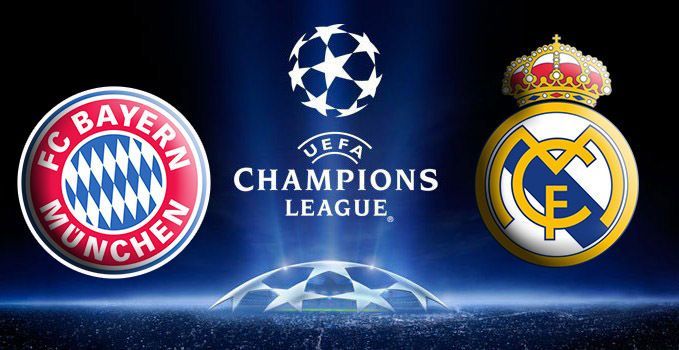 There is something peculiar about Real Madrid this season. Their form throughout the year has been like a roller coaster ride with too many ups and downs.
They stumbled poorly in the Liga during weekends but triumphed in mid-week Champions League clashes as if it was a different world entirely.
Though Los Blancos had given up on their La Liga hopes a few months ago, they have their eyes set on the Champions League and that too pretty desperately.
Real's journey has been amazing so far and they indeed fought their way until this stage of the tournament with valour. Right from the group stages until the quarterfinals, Madrid has faced tough and strong opponents from across Europe.
Tottenham Hotspur, Borussia Dortmund, PSG, Juventus. I mean, just look at the teams that they have faced so far in this season!
With the highly anticipated event set to take place this midweek, let us take a look at 5 reasons why Real Madrid would show Bayern the exit door.
#5 Real Madrid are desperate to not end the season trophyless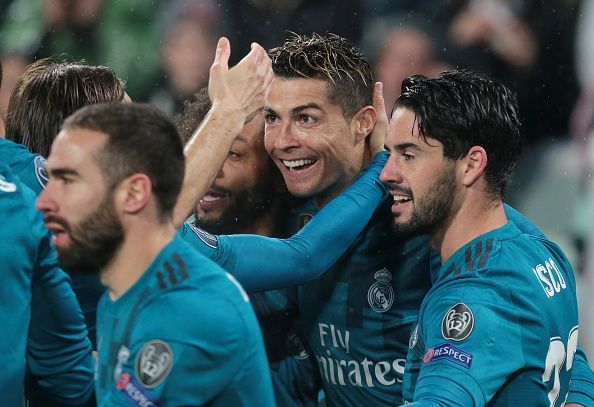 Zidane and his men had a very disappointing domestic league season. They are 15 points shy of arch-rivals, Barcelona. A surprise exit out of Copa Del Rey made things far worse for the Blancos.
However, amidst all such chaos and scrutinies, Champions League was something where Real Madrid faced no criticism.
As per the current situation, Real Madrid are aiming for the cup more for the sake of honor and less for the third consecutive European glory as it's their respect at stake right now.
There is absolutely no doubt that Bayern Munich would give their best to try and secure a berth in the final but they won't be having the kind of hunger which Real are having at the moment.
Zidane and his men are all in now as they have nothing to lose.
On the other hand, the pressure upon Bayern Munich, who lifted their sixth consecutive Bundesliga title just a couple weeks ago, won't be as much as it's upon Real Madrid, who are eyeing to prove their worth this season.
The Bavarians are set to clash against the team who is about to feature in their sixth Champions League semi-final in the last decade.
When it comes to experience in terms of Champions League semis, Bayern Munich is not all an even comparison to Real Madrid.
All these show that when it comes to competitive and crunch situations, the Spanish Giants spare none.
Thus, Bavarians might have to grind their gears really hard to give their opponents a tough fight.
Especially when the Galacticos are desperate to get their hands on a silverware and avoid a trophyless season.
#4 Zidane's unpredictable tactical approaches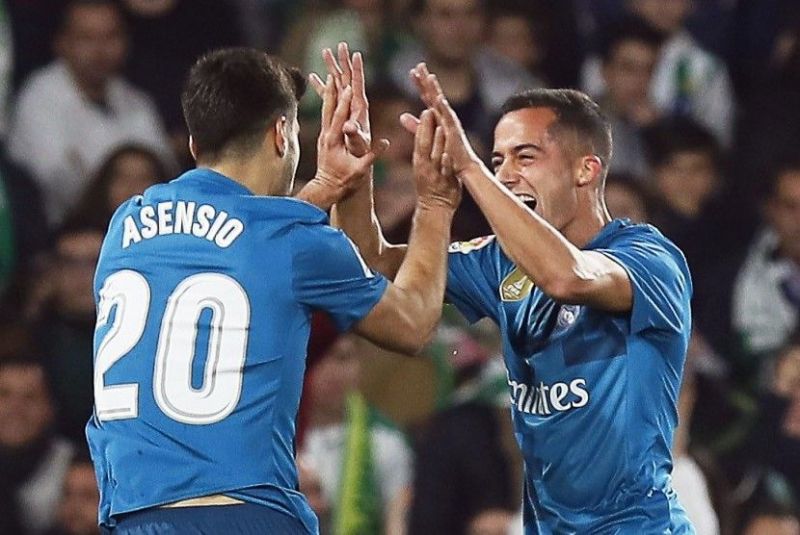 Both, Bayern Munich and Real Madrid can boast plenty of individual talents in their team. Also, both the teams are well balanced in terms of attacking and defensive style of play.
Strategy-wise too the two sides are evenly poised, moreover, both the teams are mentored by one of the best masterminds at present, Zizou and Heynckes.
Amidst all such similarities, there is one factor that makes Real Madrid stand out: Zidane's tactics!
One of such notable instance took place in the Round of 16 first leg where Real Madrid were hosting the mighty PSG.
With Neymar leading from the front, Madrid found it difficult to find their touch in the game.
Though the visiting side's early goal was cancelled by a Cristiano Ronaldo penalty just before half-time, it was PSG who dominated the game until an intervention was made by Zidane himself.
Trouble for PSG came in the form of a double substitution in the 79th minute when Lucas Vazquez and Marco Asensio walked in for Casemiro and Isco respectively.
Thereafter, what we saw is Real marauding PSG. The Blancos managed to score two goals within a span of three minutes and that happened just four minutes after the substitution by Zidane.
In the reverse fixture, much to the surprise of many, the Frenchman benched Toni Kroos and Isco, both who were influential in the first leg, to let Asensio and Vazquez start the game.
The game resulted in Madrid beating PSG 2-1 and securing their place in the quarters comfortably.
It just doesn't end here. We also witnessed Galacticos' manager's brilliance in their crucial quarter-finals fixture against Juventus where he brought back Isco and Kroos into the starting XI and surprisingly not featuring Bale in their 3-0 away victory.
Anyway, in the return leg, when Juventus looked scary, Zidane made a bold move by using two of his substitutions at half-time to put off Bale, Casemiro to bring in his favourite subs, Asensio and Vazquez.
There is no doubt that Jupp Heynckes is a great manager but while the German boss' starting XI or probable XI can be predicted, it is comparatively difficult to predict Zidane's first choices.
Due to the very same reason, the Blancos make it difficult for their opponents to knit strategies well ahead of a clash.
While Casemiro, Kroos, Modric are the regular ones to feature in the starting XI, Zidane's options are further extended to Asensio, Isco, Bale, Vazquez and Kovacic.
Addition of players like Borja Mayoral, Dani Ceballos, Theo Hernandez, Marcos Llorente, Jesus Vallejo and Achraf Hakimi into the squad, strengthen their bench furthermore.
Real Madrid indeed holds a slight edge when it comes to squad depth as they have got far too many young talents at their command.
Although Heynckes owns a much experienced and mature side, it's Zidane, who can brag the luxury of having such talented young guns, who have proved their worth on numerous occasions, no matter how big the stage was.
All these factors make it evident that Zidane's tactical approach is something that can make it difficult for the opposition.
#3 Real's recent stats against Bayern Munich are impressive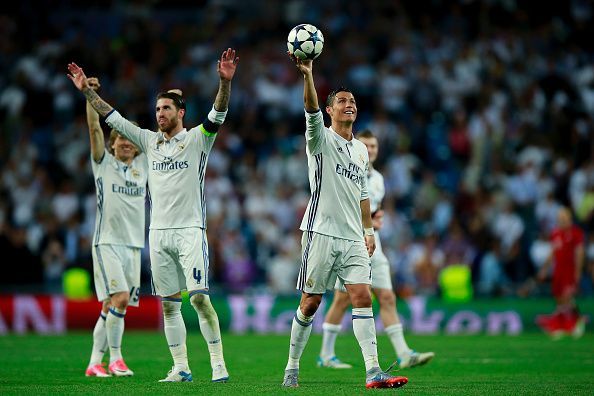 Real Madrid and Bayern Munich are not new to playing against each other. Both teams being one of the strongest sides in Europe, they are bound to face each other quite often in the UCL.
As per recent times, Bayern and Real Madrid have locked horns against each other three times in the Champions League with all the three occasions being a knockout stage.
It was the German club who emerged as the winners in the 2011-12 season. They had beaten Real Madrid in penalty shootouts to progress into the final.
After being defeated at the hand of Bavarians in the 2011-12 season, Real Madrid thrashed the Bundesliga side twice thereafter (semi-finals of 2013-14 and quarter-finals of 2016-17).
For the current champions, these stats might be a huge morale booster as they prepare to face Bayern for the fourth time in the same decade.
#2 Champions League is Real Madrid's fortress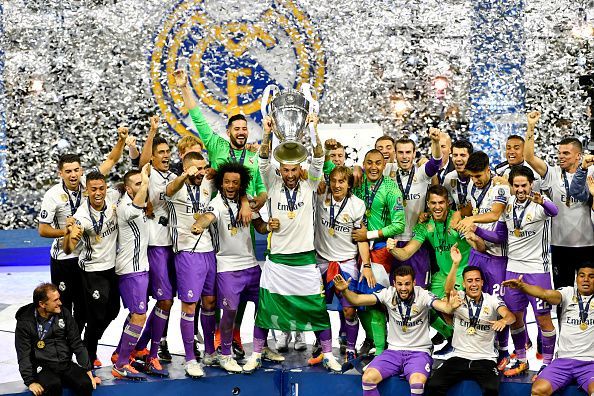 It won't be an exaggeration if we say that Real Madrid is the side that any team would want to avoid when it comes to the Champions League.
Time and again they prove to be a nightmare for their opposition and no different is the case this term.
The Spanish side started their domestic league campaign on a poor note as they struggled to find their form.
However, much to the surprise of many, their performances in the Champions League were stupendous and now as the fight for the European glory is down to the last four, Real Madrid are tipped to be the favourites to win it for the third time in a row.
If we take a look at the history, Real Madrid bagged the very first trophy in the history of the tournament and went on to win it five times in a row (1956-1960).
However, the Los Blancos were on a dry-spell after winning their ninth trophy in 2002. It took them 12 long years to break the deadlock and win La Decima. Thereafter, it's been Real Madrid's reign and they have won three titles in last four years.
Real Madrid is the team with most CL titles, most final appearances and most semi-final appearances.
With such a level of consistency, how won't Bayern Munich tremble against a formidable opponent like Real Madrid?
#1 One name: Cristiano Ronaldo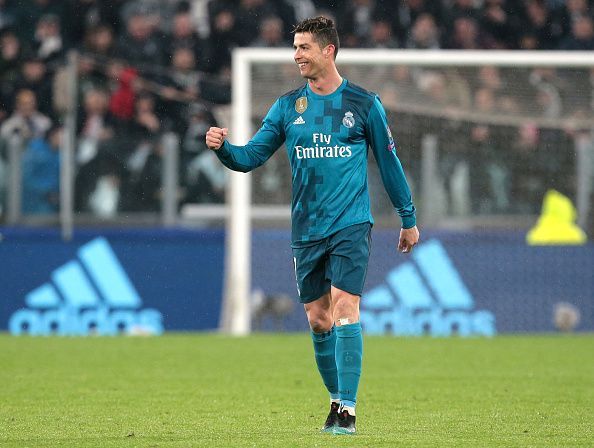 No words can describe the Real Madrid's biggest asset, Ronaldo!
His hunger when it comes to the Champions League is on another level. The forward is undisputed and is used to breaking his own records in the tournament.
If Ronaldo was a team, he would be ranked 10th in the list of teams with most goals in the Champions League. How insane is that?
The Portuguese superstar has been the tournament's top scorer for quite a few years and he is continuing the legacy this term too.
This season, Ronaldo has scored in each and every game of the tournament so far, making him the only player in the history to do so.
Talking about Ronaldo vs Bayern, he has always hurt the German side. It is a well-known fact that it's very difficult to beat Bayern Munich at Allianz Arena but it seems like Cristiano and Real Madrid are unaware of this fact.
Bayern has recently tasted bitter defeats at the hands of Real Madrid and particularly Cristiano Ronaldo, even though they play on their home turf.
With such a talent on their side, how can't Real Madrid beat Bayern Munich yet again in the Champions League?