The rumour mill is buzzing but Paul Pogba looks all set to stay put at Manchester United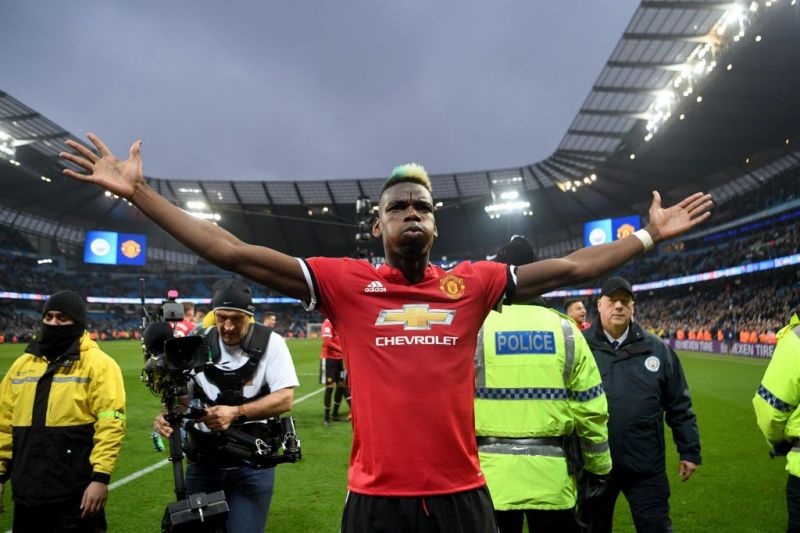 Paul Pogba was painting the town red for Jose Mourinho until one day his battery got drained. At one point, United looked unbeatable with him in the squad. To put things into perspective, in December, one of the more serious debates was on whether or not Pogba has been better than Kevin De Bruyne. Now, you and I know that that's saying something!
But positional problems and an apparent sense of gloom have reined back his contribution to the side. Many attribute this to a falling out between him and the gaffer, Jose Mourinho. Transfer rumours started surfacing immediately afterwards and it looks like the press is hell-bent on putting Pogba on a plane and shipping him off.
Well, the narrative even took a shot to the arm when Pep Guardiola famously declared before the derby that Mino Raiola, Paul Pogba's agent, had offered him to Manchester City. Pogba duly responded by scoring 2 goals in the Manchester derby to champion an inspiring Manchester United comeback before pleading the crowd to not listen to the blabber and swearing his loyalty to his boyhood club.
As it turns out, things are not as bad as they might seem and let's take a look at the reasons why Paul Pogba is nearly certain to stay at Old Trafford for a long time.
#5 The Manchester dream is still in the works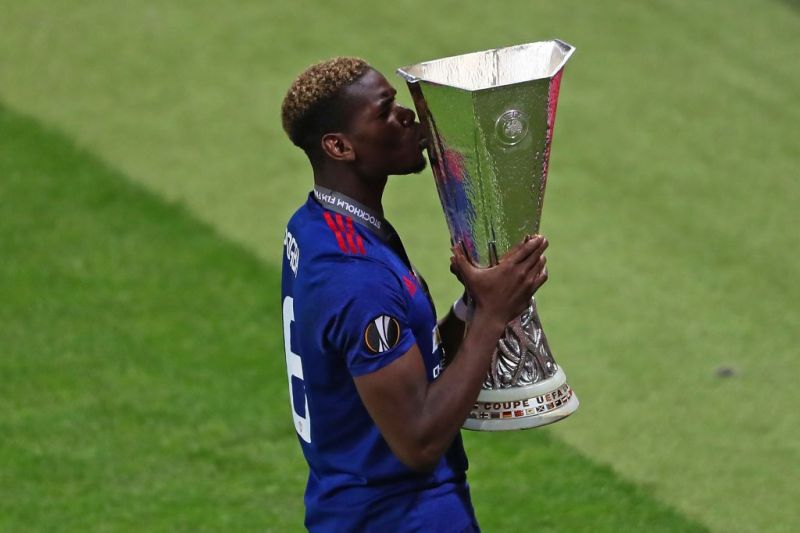 When Paul Pogba was signed from Juventus for a world record fee, Manchester United were still in the darkness ushered in by Louis van Gaal and David Moyes. But new signings Paul Pogba, Henrikh Mkhitaryan and Zlatan Ibrahimovic, under the tutelage of Jose Mourinho, guided Manchester United back into the UEFA Champions League by clinching the Europa League title.
The Red Devils started the 2017-18 campaign in ominous fashion, eviscerating every team that stood in their way. However, back to back defeats at Huddersfield and Chelsea greatly disrupted their course and Paul Pogba missing out due to a hamstring problem did not help matters.
When Pogba returned, Manchester United started to look good again but as soon as he hit a rough patch, the team started crumbling. As Sevilla cut United's European dreams short, the Red Devils perhaps lost their last hope for glory that can be considered pertinent among the bigwigs in the continent.
A scintillating display against Manchester City at Etihad which saw United win all 3 points, a feat no other team has achieved since October 2016, has breathed fresh life to the second best team in England.
If at all Pogba leaves United, it will be only after he realizes either the domestic or the European dream, as he simply did not return to his boyhood club to leave as a disappointing tale of could-have-beens.
#4 The whole Pogba-Mourinho situation has been blown out of proportion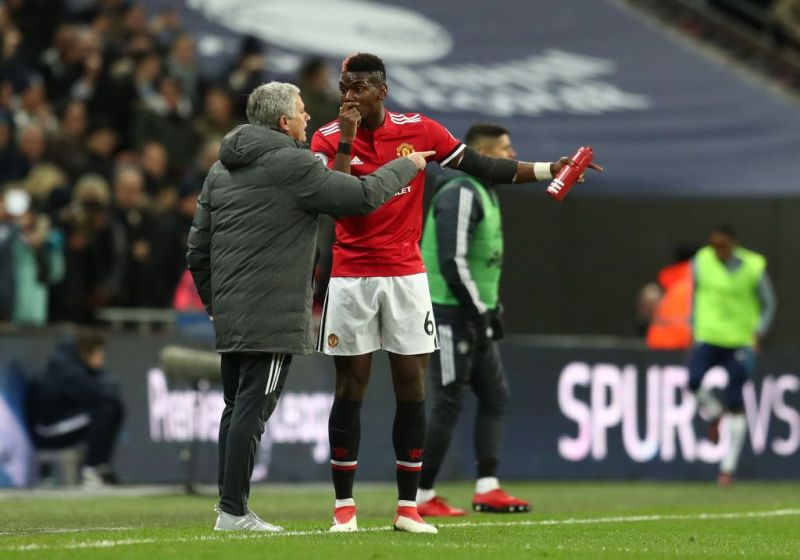 Ever since Pogba and Mourinho were caught arguing near the tactical area while Spurs were taking the Red Devils to the cleaners, rumours of a fallout between the manager and his creator-in-chief have been rife.
That Paul Pogba was not entirely fit to feature for 90 minutes vs Sevilla was largely ignored as he strolled through the park after being forced to come on early in the first half after Ander Herrera sustained an injury. Mourinho's benching of Paul Pogba was seen as a decision that was birthed out of bitterness and Pogba's indifference attributed to a loss of heart.
Don't get me wrong, Jose ought to be disappointed with Paul Pogba for cutting a disappointing figure in humiliating defeats, like the one at Tyneside.
And Jose, as he has done several times in the past, takes the honest route with his players and tells them he is benching them if they're not performing well enough to be donning that Manchester United kit for 90 minutes.
Sure, the UEFA Champions League exit must have led to some decisions being made but this is Jose Mourinho and Paul Pogba in the tunnel after United thumped the Merseysiders at home – a game that Pogba missed out on as he was unfit.
https://youtu.be/8Sz1K2Rz8yQ
Say what you want but that is not a gaffer and a player who have problems with each other. And if the signs after the Manchester derby are anything to go by, the relationship is only getting better.
#3 Who can afford Paul Pogba?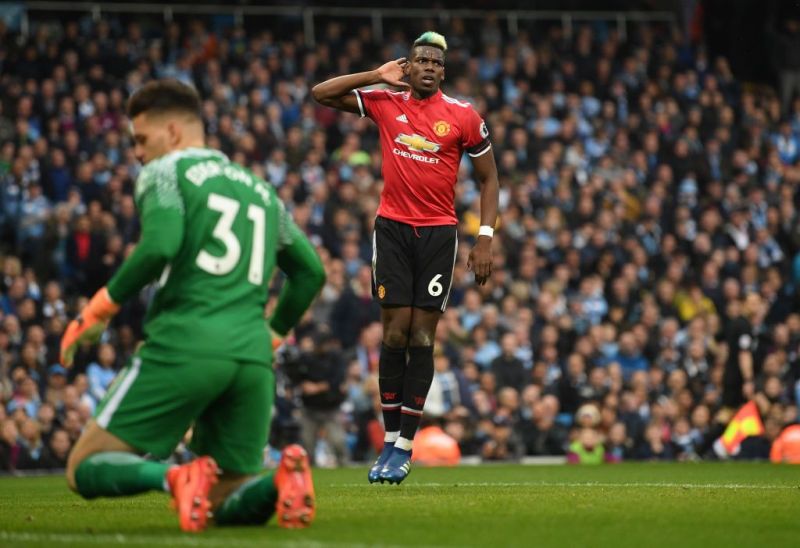 Here we are again. When Paul Pogba decided to move from Juventus, he had offers from Real Madrid and Manchester United.
Say, Manchester United are willing to let Pogba leave, they won't let him go for cheap even if the sky hits the ground at Carrington. United do have a history of letting players leave for abysmally low amounts of money but that situation has taken a turn for the better ever since the arrival of Jose Mourinho.
In the current transfer market, a player of Paul Pogba's ability will cost upwards of £150 million. That greatly discounts the number of potential suitors who can afford Paul. There are only a handful of teams that can even think about signing him, say PSG, Real Madrid and maybe Manchester City.
Pep can daydream but Pogba will not pull that trick on the Old Trafford faithful and don the blue colours of City that the Red Army is collectively allergic to.
Real Madrid and Manchester United are not in the best of terms following the David de Gea and Alvaro Morata situations. As for PSG, they already have a talented midfield and it would be a trip that takes Pogba out of relevance in Europe because come on, it's the Ligue 1. We saw so much more of Neymar when he was at Barcelona, didn't we?
So, lemme ask again, who in the blue hell can sign Paul Pogba from Manchester United?
#2 Paul Pogba loves Manchester United and Manchester United loves him
Just look what that derby win means to the players. Better yet, watch Paul Pogba running from the halfway point to where the United fans are seated. Watch him as he tells them to not listen to all the talk. Watch him as he finally takes leave while patting… um, check, thumping that United crest on his chest.
Paul Pogba has a big personality. And Manchester United have always cherished the Roy Keanes, the Cantonas and even the Zlatan Ibrahimovics. The disappointment is stemmed from a lack of delivery on a consistent basis. But when you turn up like that on derby day and dismantle a juggernaut like Pep's Manchester City at their home, you have essentially etched your name into Manchester United folklore.
And the Old Trafford faithful are always known for keeping the love intact. Remember the ovation Robin van Persie got after he scored for Feyenoord against Manchester United, 2 years after leaving the club?
Did you pay attention to the thunderous chants of 'Saw my mate the other day, said to me he's seen the white Pele' as Wayne Rooney returned wearing Everton colours to Old Trafford?
If Pogba can show up like he did at the Etihad on a consistent basis, the Red Army will embrace the Frenchman perhaps as fondly as they have the likes of the class of 92.
#1 Future captain at Manchester United or the vagrant dweller of Europe?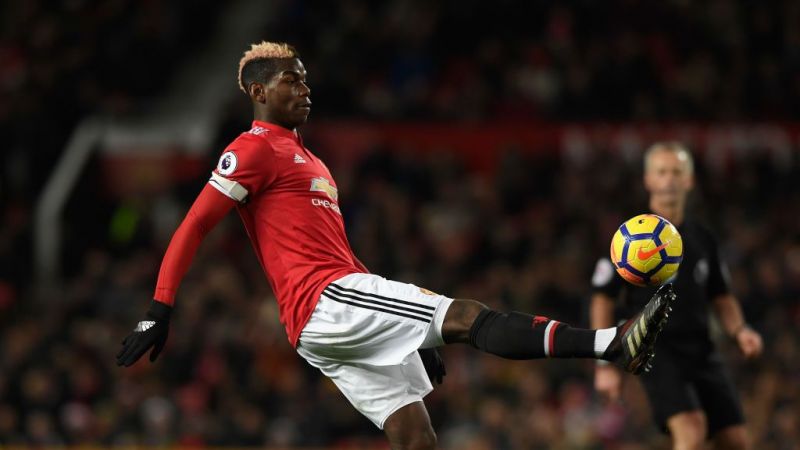 The choice is easy when you phrase it like that, is it not?
Paul Pogba did indeed guide this United unit out of the tunnel and into the light wearing the captain's armband early on in the season. Subsequently, his injuries coupled with a suspension that he received with a straight red card has led to it being taken away.
In the David Moyes and LvG era, Manchester United lacked leaders on the pitch and that is exactly why something like what happened at Etihad on Saturday would have remained in the realms of fantasy.
Paul Pogba's inspired performances have already won several big games for Manchester United this season. He absolutely bossed it against Arsenal and Chelsea. He was immense against City at the Etihad. In fact, there were times this season when he eclipsed his teammates and was touted as the best player in the team.
Pogba has the ability to be among the very best in the business and given he churns world-beating performance on a regular basis, it is only a matter of time before Jose Mourinho presents him with the captain's armband.
In a Manchester United team that is emerging into the lights, eyes still blinking rapidly, Paul Pogba is their greatest hope.
What are the chances he'd give that up to play 'settling down' at another big club? Add the tribulation and the scrutiny that comes with another 'big money' (obviously) move to the mix and Paul has his solution.
Bring joy to the Stretford End.