Let's take a look at why Jose Mourinho's men will outclass his former employers in the FA Cup final
The upcoming FA Cup final between Manchester United and Chelsea will definitely turn out to be one of the games to remember from this season. Both teams will travel to the famous Wembley stadium to battle it out for supremacy in the English tier's oldest knockout cup competition.
It won't be just any other game for both the clubs. For Chelsea, winning the cup will prove to be a fine consolation prize after they failed to qualify for the Champions League. Also, they will be keen to avoid the misery of losing the final for the second time in a row, having lost the final against Arsenal last year.
For Jose Mourinho, the FA Cup will mean a lot after his good work at Manchester United was overshadowed by an extraordinary Manchester City who lifted the Premier League title. Winning the cup will mean he has the right to silence his haters and earn a breather from the constant criticism he has been subjected to this season.
Manchester United are the favourites to win the competition this year. On that note, let's have a look at 5 reasons why they will trounce Chelsea to a record-equalling 13th FA Cup title.
#5 United have a good defence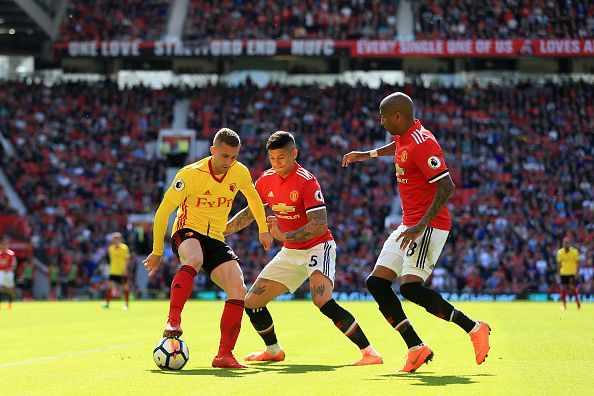 Criticize as hard as you might, but you can't deny the fact that Mourinho's defensive philosophy at Manchester United has made them robust at the back. In their last five league games, United have conceded only twice, thanks to a resolute defence.
Add the fact that the Red Devils boast the second meanest defence in the Premier League this season, having allowed just 28 goals in 38 games. Antonio Conte's squandering strikers will definitely have a tough time getting past David De Gea, who recently clinched the Premier League Golden Glove for maintaining the most number of clean sheets(19) this season.
Also, the fact that Chelsea's misfiring strikers have squandered a lot of chances this season won't exactly give them the required confidence when they take to the pitch at Wembley Stadium. Eden Hazard and Alvaro Morata remain the only players who have scored 10+ goals throughout the season; Fabregas also aimed a dig at the forwards for not being clinical in attack recently.
Breaking the staunch United backline will be the greatest challenge standing between Chelsea and FA Cup glory.
#4 Chelsea have committed a handful of individual errors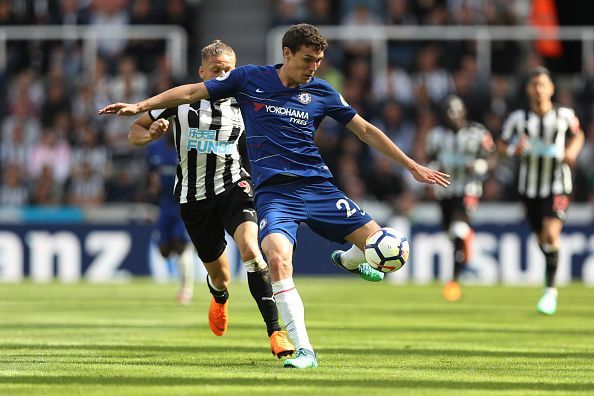 Believe it or not, the individual errors by certain players have played a major role in Chelsea's dismal run of form throughout the season. The Blues have committed unexpected mistakes in crucial games, paying a heavy price eventually.
In the Champions League, individual errors from Thibaut Courtois led to Barcelona qualifying for the quarter-finals. Even in their last two league games against Newcastle and Huddersfield that they direly needed to win in order to secure a UCL qualification, the Blues were found giving away too many free-kicks around the box while their individual mistakes made them lose points in both games.
Against Manchester United, if they repeat the same mistakes, expect Antonio Conte and co to lose the FA Cup final for the second time in a row.
#3 Manchester United's squad depth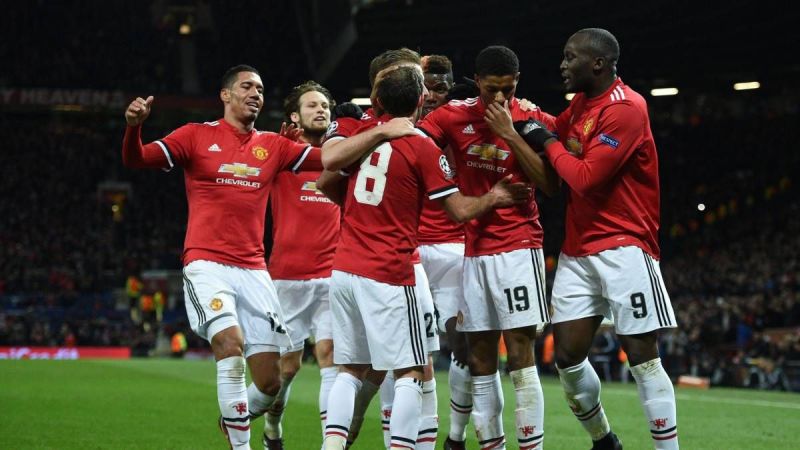 With Romelu Lukaku and Anthony Martial still doubtful for the clash, do United really need to worry about not having a forward to spearhead their attack? No.
Should Mourinho opt for a 4-3-3 formation, he will still have a trident of Alexis Sanchez, Jesse Lingard and Marcus Rashford who can adjust well in the attack, with the former two playing wide roles.
Or else, he can even use a 4-2-3-1 format, with Lingard as the lone striker, Herrera and Matic in the defensive midfield position and three out of Sanchez, Pogba, Rashford and Mata in the remaining roles.
That goes to say that United's squad depth and the versatility of the players will be a key asset for Jose Mourinho in his bid to clinch the FA Cup title.
#2 Mourinho will have a full-proof plan for Eden Hazard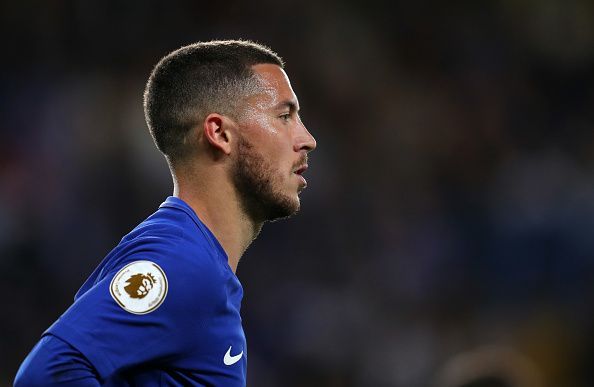 In the current Chelsea team, it doesn't take a genius to tell you that Eden Hazard is their best performer of the season. With 16 goals and 12 assists to his credit, the Belgian will be a man to watch for Mourinho and co in the final.
However, the Portuguese gaffer has previous when it comes to neutralising Hazard's threat. In the 2-0 victory at Old Trafford last year, he charged Ander Herrera with containing the attacker, with the Spaniard carrying out his duties magnificently. In the game at Old Trafford this year, McTominay was successful in keeping Hazard quiet as United won 2-1.
With these two options already available, Mourinho can also count on midfield general Nemanja Matic to carry out that job this time.
Silencing Eden Hazard on the pitch will make Chelsea's attack weaker than it appears, and Mourinho definitely won't risk allowing the Belgian the required space to cause damage.
#1 Jose Mourinho's tactical astuteness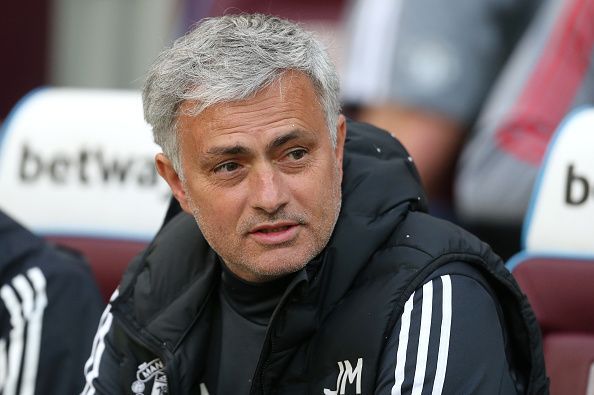 Several times in the past, Jose Mourinho has proven that his shrewd tactics can win him games even when the odds are stacked up against his team. The Special One's ability to take match-winning decisions has enabled him to win games by making comebacks.
The FA Cup semi-final against Tottenham proves to be a relevant example of Jose's tactical astuteness. After going a goal down, the Portuguese gaffer inserted Herrera in the space that was being exploited by Dele Alli, a decision that neutralised Tottenham's attack. United clawed back in the game to emerge as 2-1 victors at the end of 90 minutes.
Mourinho's ability to make changes during games is something that Antonio Conte does not possess. Evidently, in a league game against Manchester City at the Etihad, the Italian didn't alter his tactics even after going a goal down, eventually losing the game 1-0.
His habit of shying away from making changes might as well affect Chelsea's last-gasp chance of winning silverware this season.