Here are 5 reasons that suggest it is time for Eden Hazard to leave Chelsea…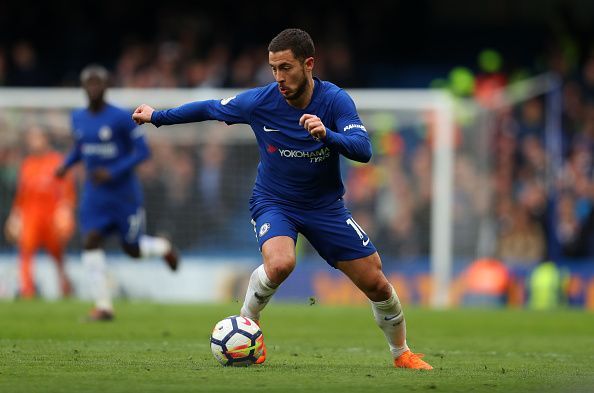 It's been six years since Eden Hazard made the switch to English football and he has been wowing us all with his brilliance ever since.
A supremely talented footballer, he arrived at Chelsea in 2012 from Lille for £32million and like many signings, if one expected him to struggle to settle into the intensity and physicality of the English game, they couldn't be farther away from the truth. He settled in brilliantly and has been their talisman till date.
And as is customary now for any top player plying his trade at the highest level, there have been question marks over his future, with some of the bigger clubs ready to rope in the Belgian.
So far, he has managed to neglect the rumours and has refused to remark on the situation, fully committed to his cause. However, is he missing a trick by doing so?
Here are 5 reasons why it is time for Hazard to leave Chelsea Football Club:
#5 Topsy-turvy Blues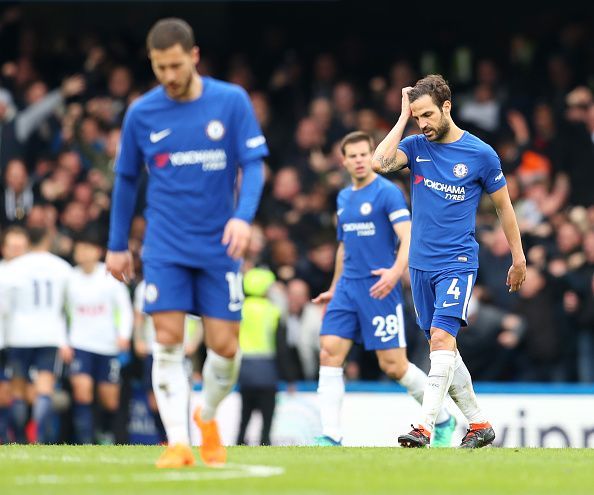 If you were to go up to a mathematician and ask him to analyse Chelsea, he'll draw a perfectly symmetrical sine curve.
Following Jose Mourinho's arrival, they won the league title in 2015 after four long years. And everyone who believed that they can defend it successfully the following season was spell-bound as Chelsea were languishing in the bottom half of the table for the majority of the season, eventually finishing tenth.
Mourinho was sacked and Antonio Conte was given the task to set the record straight and he delivered. The Italian led them to the league title again last year and glamour was restored.
However, a similar story followed this season as Chelsea meekly defended the title and has looked anything but champions all season. They are fifth in the league at the moment and face an uphill task of qualifying for the UEFA Champions League.
It will be a surprise if Conte were to be still in charge next season and it will be wise for Hazard to move on to more consistent team.
#4 An unyielding Antonio Conte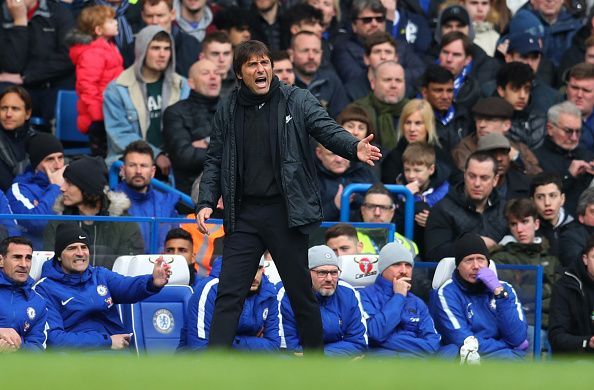 A close-up camera to Antonio Conte will tell the story. A highly energetic and animated figure on the touchlines, who goes absolutely berserk when his team scores and equally agitated for the most trivial things, like a "wrongly given" throw-in. Imagine him in the training ground then?
Of course, it may be pure passion from the Italian, but there is no doubt about the fact that he is a tough character to be around.
Hazard has made the left wing his own from day 1 and has been bamboozling defenders with ease, but Conte has often made him play through the centre and has even played him as a false 9. This change has affected Hazard's natural game and more so in the bigger games where he has looked tepid.
There have also been matches which were crying out for some inspiration from Chelsea, in which Conte would eventually substitute Hazard off- most notably against Manchester United and Leicester City.
He has even questioned Conte's tactics this season and team-mate Thibaut Courtois seems to be equally baffled.
#3 Fulfilled his stay at London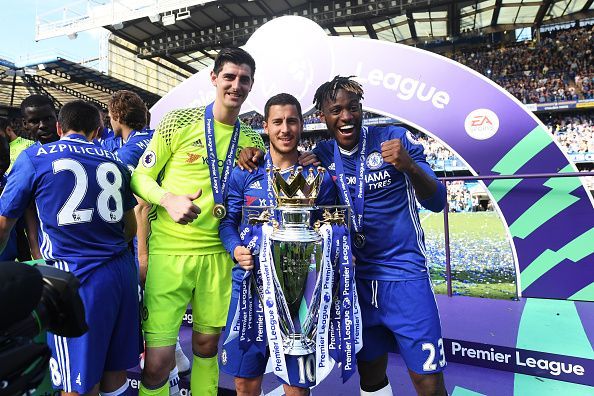 If there is one thing that any player dreams of when he moves to a new club, it is to help them to win titles as well as to achieve personal glory.
In the six years the Belgian has been in London, he has won the league title twice, a League Cup and led them to Europa League glory in 2013. He has also won quite a few individual awards like the PFA Young Player of the Year in 2014, Premier League Player of the Season in 2015, FWA Footballer of the Year in 2015 and the PFA Players' Player of the year in 2015; quite a handful!
The only major trophy missing is the FA Cup and Chelsea are in the semi-finals of the competition this season. Of course, he hasn' been able to lift the bigger trophies like the UEFA Champions League and the Ballon d'Or, but realistically, there is little chance for him to be a contender for them, at Chelsea considering the way they often play.
#2 A wanted man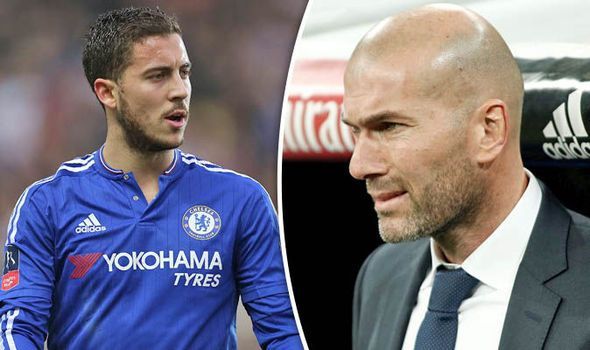 The transfer rumour mill works non-stop throughout the year and for special players like Hazard, there will be no shortage of potential suitors if he decides to leave the club.
He has been heavily linked with Real Madrid and Zinedine Zidane is a long-time admirer of the Belgian. The player also has reciprocated the respect. Furthermore, Madrid are planning a major transfer overhaul this summer and Hazard will be one of their top targets if Chelsea can't finish the season on a high.
He has also been linked to Barcelona and PSG and Chelsea must be wary of the threat that a potential exit holds.
#1 To take it to the next level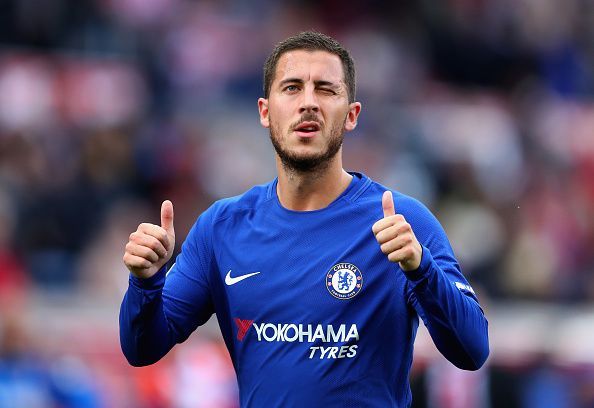 Be it the toughness of the Premier League or the dominating performances of foreign teams in the Champions League, there seems to be a limit to what a player can achieve with an English club. The once top 4 has now become the top 6 and the ferocity appears to be multiplying with each passing season. They have also collectively underachieved in the Champions League in the recent past, which is considered the paramount trophy at club level.
Hazard is 27 and is not growing any younger. He is in the prime years of his career and will make an instant impact for any team in Europe. He will want to be in serious contention for the much-coveted Ballon d'Or and in order to do that, perhaps staying in England is holding him back.
Even Neymar, who was already winning titles for fun at Barcelona, made the move to PSG for similar reasons and Hazard will be tempted to follow suit. And if an opportunity arises, the wise decision will be to call it a day to life at Chelsea and take his game to the next level.