Is Barcelona as invincible as their surreal domestic campaign would have us believe? Perhaps not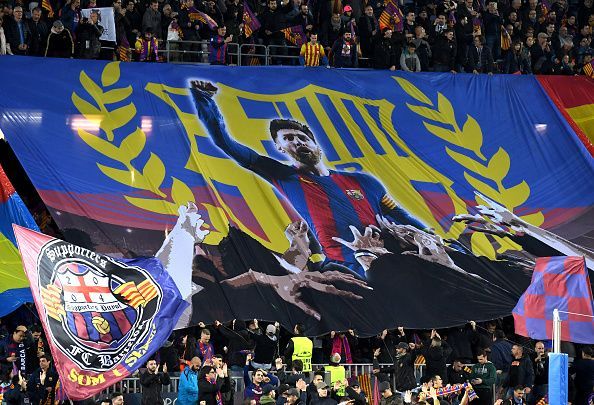 Unbeaten in La Liga with just 9 games left to play. Just 1 loss this season in all competitions, a loss which meant little because Barcelona still won the second leg of the tie and proceeded to the next round. 11 point lead at the top in La Liga and 15 points clear of the mighty Real Madrid.
Barcelona is the favorite bet among bookmakers to lift the UCL trophy come May. The feeling has only been reinforced after the Quarter Final draw, with Barca handed a relatively easy tie against Roma. With the La Liga safely wrapped up and the Copa Del Rey final to come in April, Barcelona are widely mooted to win the treble.
Yet, are things at Camp Nou as perfect as seems to be the case? Will Barcelona really stroll past all opposition and claim their sixth European Cup?
Maybe not. Here are 5 reasons why Barcelona won't reach the Champions League Final:
#5 Lack of squad depth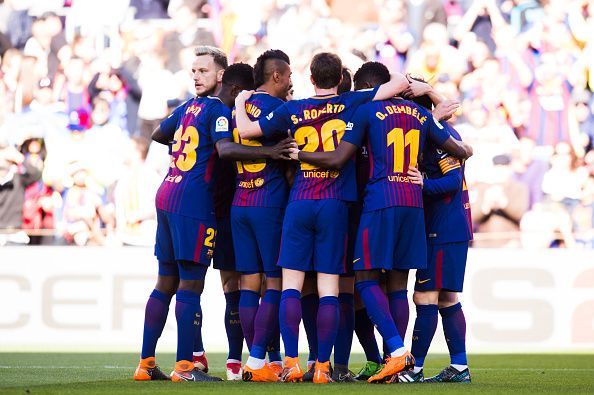 "Okay, my team is struggling. We are a goal down and look short of ideas. I will bring on Andre Gomes or Paco Alcacer and he will completely change the game for us."
Said no UEFA Champions League-winning manager ever.
Despite possessing a strong first eleven, Barcelona lack formidable options off the bench. Coutinho's unavailability for UCL matches complicates the plot further, increasing the pressure on 33-year-old Iniesta to consistently keep himself fit.
Luis Enrique's Barcelona fell short of Zidane's Real precisely because they lacked the kind of options Real could call on to change a game. Now with the departure of James and Morata, Real are facing the same issue.
Till now Barca have masterfully circumnavigated any problems their shallow squad could have caused, but it remains likely that they could be exposed at some stage.
#4 Dearth of creativity in midfield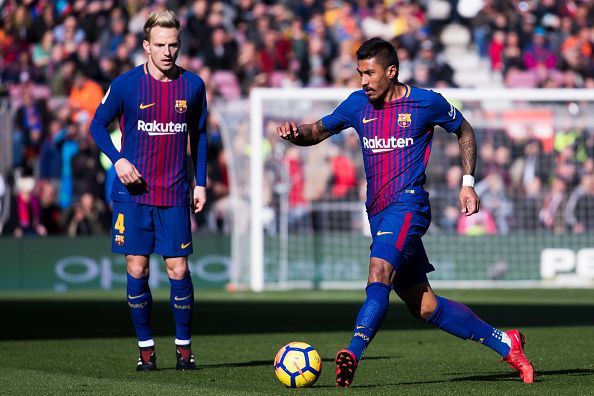 Ivan Rakitic is Barcelona's most creative midfielder with 5 assists. In all competitions, that is. Unless Messi is counted as a midfielder (and there is a genuine case for doing so, he drops deep all the time), Barcelona's midfield is severely short of creativity.
Barcelona's main source of assists is from the fullbacks on either side, plus Messi and Suarez assisting each other. Iniesta is often singled out for marking by the opposition, as the sole creative threat from midfield.
Chelsea's 1-1 draw with Barcelona was a real-time demonstration on how to stifle this Barcelona side by crowding the midfield and asking fullbacks to defend deep.
Paulinho has won plaudits for introducing steel and strength to Barcelona's midfield, yet he is hardly the graceful touch Barca needs to unlock defences. For all his defensive contributions, Rakitic has underwhelmed as a creative presence. Busquets is indispensable as the anchorman, with no obvious replacements if he is unavailable.
Under Valverde, Barcelona have improved immensely in defense, but the goal output has dropped from 3.05 per league game last season to 2.55 this season. As long as Barcelona keep winning, this won't matter – but if and when Barcelona fall short in a high profile clash, expect this to figure prominently in the post-mortem report.
#3 Suarez's struggles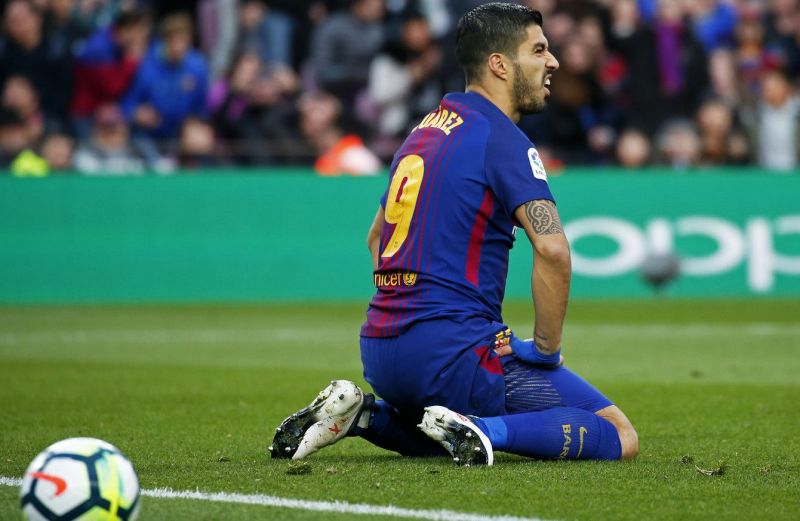 In Luis Enrique's 4-3-3, Suarez was flanked by Messi and Neymar. In the new formation, without an attacking player on each wing, Suarez has become easier to mark for defenders. He is yet to score in the UEFA Champions League this season having played over 700 minutes (all stats from whoscored.com).
Suarez struggled in the league aswell initially, with 3 goals in his first 11 league matches. With 21 goals in 29 games as this article is being written, his form in the league has markedly improved.
Still, it is a far cry from the Suarez that we used to see in the past 2 years – the Suarez who had established himself as the number one center-forward in the world without dispute. The Suarez who scored 40 league goals in the 2015-16 season.
Can Barcelona reach the UCL Final without Suarez breaking his duck in the competition? Tough prospect.
#2 Over-reliance on Messi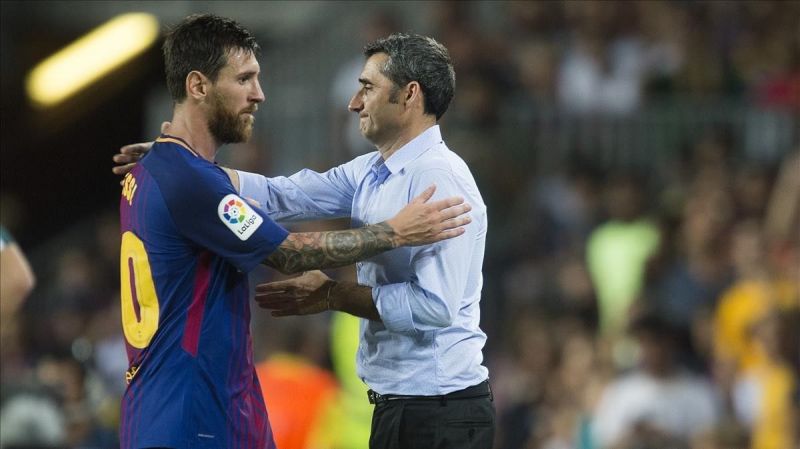 The problems spoken about till now – Lack of squad depth, Dearth of creativity in midfield, Suarez's struggles – all contribute to placing a ridiculous amount of burden on Messi's shoulders.
Coutinho unavailable in the UEFA Champions League? No problem, give the ball to Messi. Creativity lacking in midfield? No problem, he will drop deep, give the ball to Messi. Suarez struggling to score? No problem, he gets into shooting positions, give the ball to Messi. Unable to break down the opposition and desperately need a goal from a set piece? No problem, he scores freekicks, give the ball to Messi.
The harsh truth is, if Messi is unavailable due to suspension/injury, or kept quiet by brilliant tactics, this Barca team is severely short of creativity. In El Clasico in December, Kovacic succeeded (if only for 45 minutes) in keeping Messi quiet by relentless man-marking. In the UCL, Chelsea's brilliant zonal marking boosted by N'Golo Kante kept Messi quiet at Camp Nou.
If your team had to depend on one player in the world, there is no one better than Leo to lean on. Yet even the best can have a quiet day or be unavailable – and if that happens, it's hard to see where the spark comes from for Barcelona.
#1 Quality of other contenders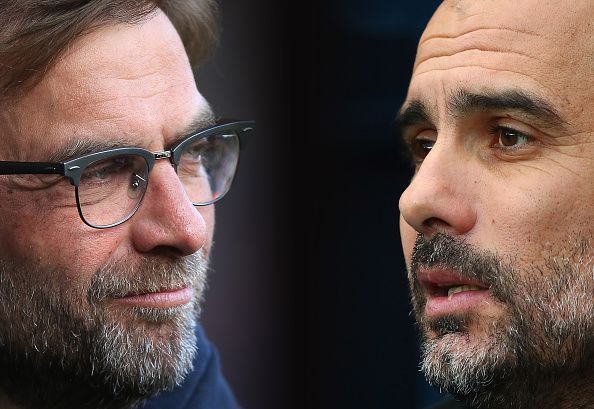 Jurgen Klopp, Pep Guardiola, Jupp Heynckes, Massimiliano Allegri.
The caliber of coaches and the teams they lead into the last eight this year is remarkable. Only one out of these four coaches had been in the tournament last year at the quarter-final stage, and Leicester City had sneaked in at the expense of some of the bigger names.
After Chelsea's win in 2012, each of the champions since – Bayern (2013), Real (2014), Barca (2015), Real (2016), Real (2017) – have had an air of invincibility through their UEFA Champions League campaign; this year matters are much less straightforward.
They may have gotten away with a decent quarterfinal draw against Roma, but prospectively waiting for them in the semifinals could be teams that lead their domestic leagues by 16 points (Manchester City) or 17 points (Bayern).
Won't be easy getting past that.