In the summer transfer window, a few top players from Arsenal may switch allegiance.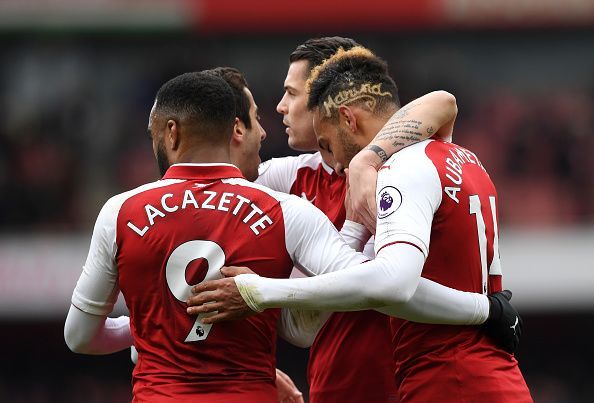 Approaching the summer transfer window, the future of many players remain undecided and unclear. There will certainly be changes after the World Cup as Arsenal looks to bring in a new goalkeeper and improve their backline.
On the other hand, a few Arsenal players could be leaving the club in search of a new club, in search of more game-time. Players such as Jack Wilshere, Hector Bellerin and Aaron Ramsey are currently targets for other clubs. Their market values have soared following a series of wonderful performances. The Gunners could cash them in before spending in the summer. Here are five players who may change clubs in the summer.
#5 Jack Wilshere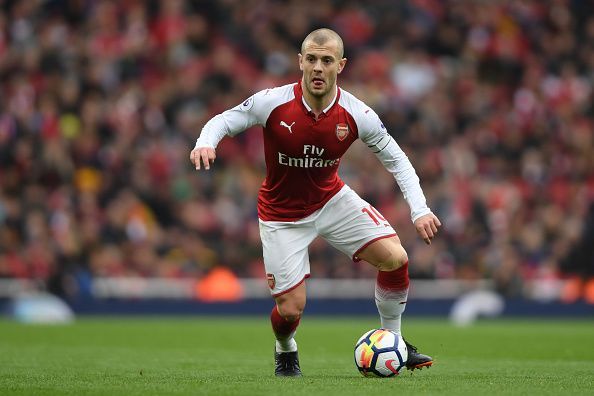 The clock is ticking before Wilshere's contract runs down this summer. Talks between the club and Wilshere have not seen much huge development as the Englishman had yet to sign his new deal from Arsenal.
Wilshere's influence in the team has grown particularly in this season when many other Arsenal players flattered. If he were to leave the Gunners, joining another Premier League club in the near future looks likely.
If Arsenal fails to tie Wilshere down to another deal, Wilshere will be the player leaving for free this summer.
#4 David Ospina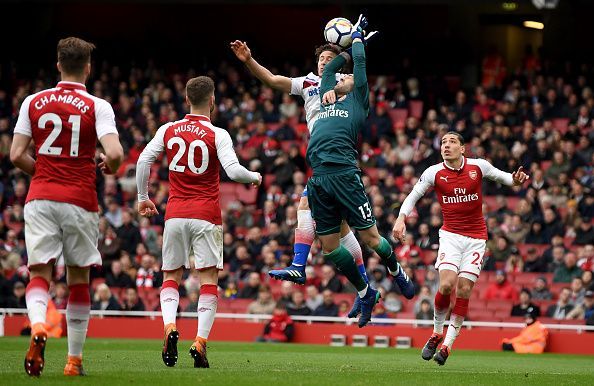 As Arsenal eyes a long-term replacement for Petr Cech, David Ospina may possibly have even lesser game time. The Colombian has been used in cup games and European action, but in the Premier League, it was his first start of this whole season when Arsenal played Stoke City.
Like Cech, Ospina's contract is due in summer 2019. If Arsenal were to find a new keeper this summer, Ospina could leave the Emirates rather than run his contract down. Since he joined Arsenal from Nice in 2014, Ospina has had many opportunities to shine. After the World Cup, he may desire to have more game time elsewhere.
#3 Aaron Ramsey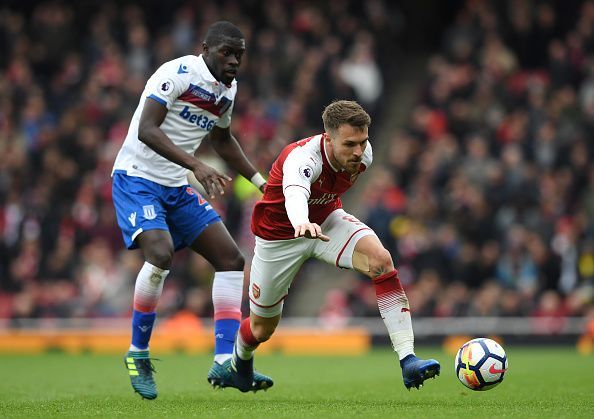 The Welsh's contract ends in 2019 like many others who could switch clubs in the summer. Arsenal is said to be planning ahead for the future if both Ramsey and Wilshere were to leave.
During his career with Arsenal, Ramsey has endured multiple injuries. The most notable injury was his broken leg suffered while playing against Stoke many years back. However, the Gunners have stood by Ramsey through thick and thin. Wenger is a huge fan of Ramsey and will not let him leave easily in the summer.
If the price is right and Arsenal can find a replacement, the board may sanction Ramsey's exit.
#2 Hector Bellerin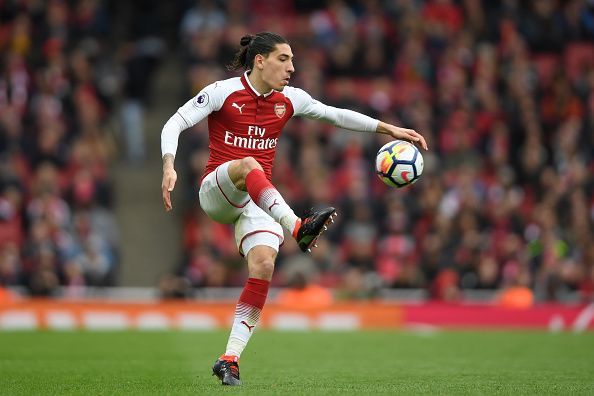 Amidst reports that Bellerin is eyed by Juventus and Barcelona, the Spaniard could indeed make a move this summer despite his agent claiming that the Arsenal man is happy with his current team.
Bellerin broke into the first team a few years back before becoming Arsenal's first choice right-back ahead of injury prone Mathieu Debuchy. However, some of his performances this season have been a let-down, leaving fans to wonder if Arsenal should find a new right-back.
With the interest in getting Bellerin growing, Arsenal could attempt to sell the right-back at a high price to fund other transfers they want to secure. Arsenal is said to be keen on getting Ousmane Dembele from Barcelona. If Bellerin goes to Camp Nou, the French midfielder could be on his way to London.
#1 Danny Welbeck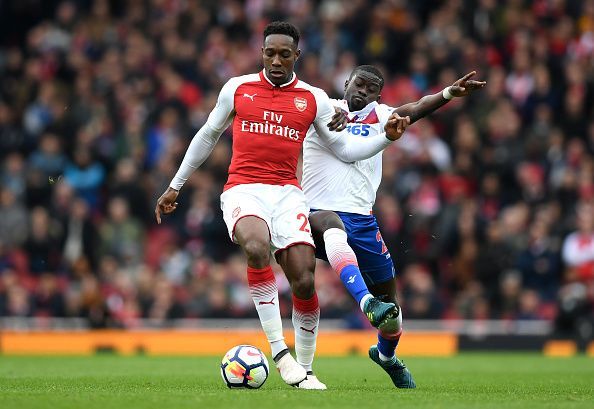 Welbeck's game-time at Arsenal has been severely limited by the presence of Alexandre Lacazette and Alex Iwobi. Now with Pierre-Emerick Aubameyang, Welbeck's chances of playing in the Premier League as a striker looks slim. He could still have some time to play in the Europa League, but with Lacazette making a return and looking far sharper than the English, Welbeck may become a bench-warmer.
The former Manchester United player has suffered a number of injuries since joining Wenger's team. At the same time, Welbeck has not been able to score as many goals as the club demands. Too often, the Arsenal striker finds himself squandering chances and miscuing his runs into the box.
His future at the Emirates does not look to get any better than it currently is. As a result, Welbeck may leave this summer.