Jose Mourinho's second season hasn't been error-free and that has cost Manchester United to an extent
Well, there are precious few footballing brains that work like Jose Mourinho's and his resume which includes 2 UEFA Champions League titles with FC Porto and Internazionale, both underdogs in their year of triumph, speaks volumes of the man's ability.
However, things have not been that rosy since and though there is no question as to whether Mourinho is leading this Manchester United towards better days, he is susceptible to errors. After all, he is just as human as the rest of us. I mean, just look at his press conferences for the love of the holy spirit.
So here we are then and let's take a look at what are the 5 mistakes the Jose Mourinho made at Manchester United this season which perhaps had quite a lot to do with their Premier League title challenge and their disappointing run in the UEFA Champions League:
#5 Taking too long to clear deadwood
There are players in this Manchester United squad that should have been shown the exit door quite a while back. But Jose, uncharacteristically, restrained his ruthlessness and was perhaps too welcoming to the idea of giving everybody a chance.
As a result, every time the team sheet was out, speculations and rumours would be kicked off by the press involving the ones that have been left out. There would be talks of a falling out between the managers and these fringe players and this in no way benefits a team's chemistry or morale.
Players like Matteo Darmian, Daley Blind and Luke Shaw have barely seen game time and have not impressed when they were afforded the chance. Yet they remain a part of the club and has only helped in mounting the negativity that has encompassed the club like a rotten mist.
Perhaps it was that Mourinho did not want the fans to think that he believes himself to be bigger than the club and he did not want to rub them the wrong way straightaway. But if he were to stick to his guns, I can't help but think that maybe Manchester United would have been in a better place.
#4 Signing Alexis Sanchez
Now before you reach for my throat with your right hand and for the frying pan with your left to smack the devil out of me, I need y'all to take a couple of deep breaths and just see if I make sense or not.
Before signing Alexis Sanchez, Jose Mourinho only had a had a happy problem to deal with on the left wing. It was a captivating contest between Marcus Rashford and Anthony Martial- two bright and talented youngsters who were lighting up Old Trafford in tandem and United were only growing richer thanks to the intense rivalry.
And then came Alexis Sanchez. Of course, Alexis Sanchez is a great player and there are no two ways about it. He is slowly coming to his own and is winning games for Manchester United. But the cost of that could be one of the brightest young prospects in European football right now – Anthony Martial.
Martial's game time has been criminally cut short owing to the aura of the Chilean and several rumours have now surfaced suggesting that the Frenchman is looking for a move away from the club.
Also, right after Alexis Sanchez came in, Manchester United fell into a sort of slump. They lost against Newcastle United and crashed out of the UEFA Champions League. While this is not all Sanchez's fault, the fact that he and Pogba were constantly working the same channels restricted both the players' creative output on the field and led to them being criticized a lot by fans and the media alike.
Sure, the Alexis Sanchez deal was too good to pass up but he is 29 years old now. Anthony Martial is just 22 years old. And we have seen glimpses of the magic he has to offer. It will be a pity if in 2 years Sanchez starts declining like he ought to naturally, and Martial starts tearing it up for some other club in Europe.
#3 Burning up the Manchester United faithful
Manchester United took to Jose Mourinho like the Christians did to the Messiah and all was well in paradise until it wasn't. United fans were singing 'Jose's playing the way United should' until they weren't.
On the back of their Champions League elimination, Jose Mourinho took perhaps the wrong route in trying to play down the occasion.
He said, "I've sat in this chair twice before in the Champions League, and I knock Man Utd out at home twice, with Porto – Man Utd out, and with Real Madrid – Man Utd out. So this is nothing new for this football club."
Mourinho also went on to say that Sevilla are a better club in Europe for at least the past 7 years. Now, that's not something the Old Trafford faithful would have liked to hear.
Romantics will say that the emotion was lost in translation and that what Jose probably meant is that the club has faced disappointments before and will come back stronger like it always has.
But most Manchester United fans did not fancy the gaffer talk about their team in such a graceless tone and that, my lads, is how the first Mourinho out brigade shored up at Manchester.
#2 Not dealing with Luke Shaw, Anthony Martial and Paul Pogba in the best possible way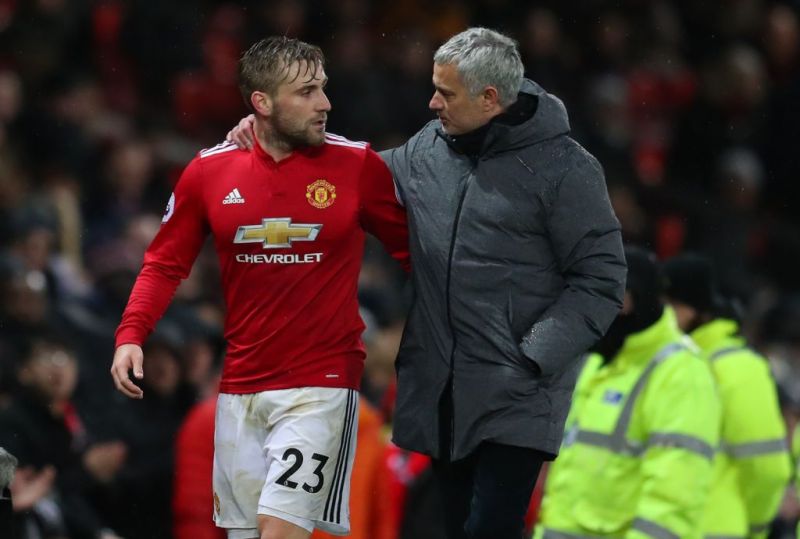 Earlier in January, when Luke Shaw looked like he had made his way back into the first team, Mourinho hailed him as one of the best left backs in the world. But soon after that, Jose criticized the player and has consistently left him out of the team.
Anthony Martial has started only a handful of games since the arrival of Alexis Sanchez and the fact that he does not get a run in from the bench on most occasions has left the winger disgruntled and looking for a move away from the club.
Martial has been a fan favourite since day one and Mourinho should have afforded him the time and space to develop into the player we all know he can become.
Paul Pogba was singled out by Jose following the arrival of Alexis Sanchez and this led to almost a month of poor performances from the Frenchman. The worst of it came when he was taken off at half-time against Tottenham Hotspur in a losing affair and was not let to start the all-important second leg against Sevilla.
Soon enough, a potential Paul Pogba exit was being talked about all across England. But Pogba has now wound up his critics with some match-winning performances and has also sworn his allegiance to Manchester United. Pogba, at 25, is one of the biggest personalities in the game and he was always going to kick adversity in the face and come out laughing.
Jose being vocal with his criticism of Luke Shaw and Anthony Martial has not really helped either of the players and has only enabled the entry of further negativity around the club.
As for Anthony Martial and Luke Shaw, it could be a whole different story; one that the United fans will not like one bit.
#1 Persisting with the 2 man midfield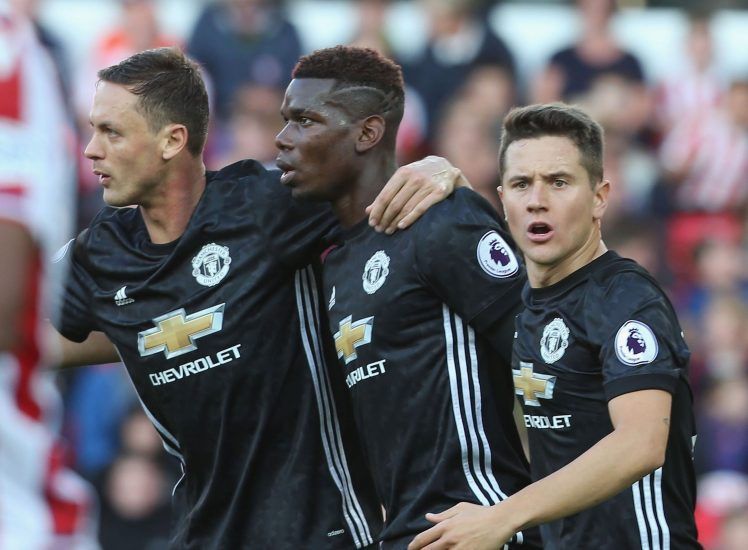 It simply was not working, was it? Are there more painful sights in football right now than seeing Paul Pogba play sweeper alongside Nemanja Matic? When Manchester United were constantly playing in the 4-2-3-1 setup, neither of their best players – Alexis Sanchez or Paul Pogba were effective.
More often than not, whenever Pogba pranced forward, he'd end up meddling with Alexis Sanchez's space and this often proved to be counter-productive for Manchester United as they struggled against Newcastle United of all teams.
When they reverted to using Ander Herrera and Nemanja Matic in defensive midfield, thereby affording more freedom to Paul Pogba, Manchester United beat Chelsea, Liverpool, Manchester City and Tottenham Hotspur in the span of 2 months. 2 of those games were played away from home!
Jose persisted with a system that was not getting the best out of his players for far too long and maybe, just maybe, if he had decided to afford the freedom of Old Trafford to Manchester United to Paul Pogba and trust the absolute belligerence of Ander Herrera, Manchester City might not have won the Premier League just yet.