With Iniesta's Barcelona future still uncertain, here are the 5 players who can replace the Spaniard.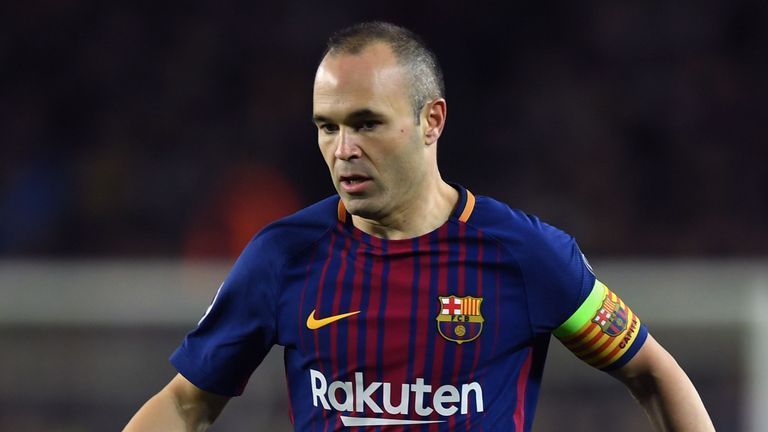 Andres Iniesta is one of Barcelona's greatest ever players and one of the greatest midfielders of all time. The Spaniard has a "lifetime contract" with the Catalan giants as a reward for his years of outstanding service.
Iniesta revealed in March that he received an offer to move to China in the summer. He said, "Before April 30 I have to make the decision whether I'm still in Barcelona or I'm going to China. I have to assess what is best for me and for the club,".
The 33-year-old is known for his exceptional passing, vision, dribbling, and movement. Replacing Iniesta is not going to be an easy talk and only a handful of players are even capable of coming close to that.
On that note, let's take a look at the players who could possibly replace the Spaniard.
#5 Carles Alena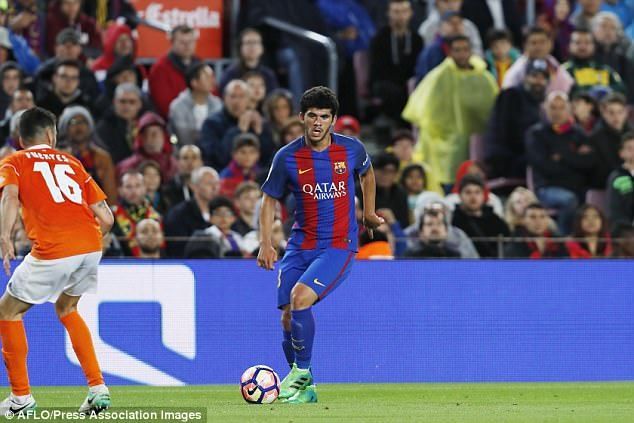 To many, the name Carles Alena may not sound familiar. Alena is a Spanish footballer who plays for Barcelona B as a captain and central midfielder. The 20-year-old made his Barcelona debut in the 2016/17 Copa del Rey when he scored a goal in a 1-1 draw away to Hercules. He so far has made 3 appearances for Barcelona in the La Liga, but none under the new manager Ernesto Valverde.
His exceptional skills, vision, and intelligence make him one of Barcelona's most promising young players. He is at a club which does not hesitate to promote home-grown players. La Masia has produced some genius footballers like Xavi Hernandez, Andres Iniesta, Lionel Messi, and Sergio Busquets and Alena certainly has the potential to join their ranks in the future.
#4 Arthur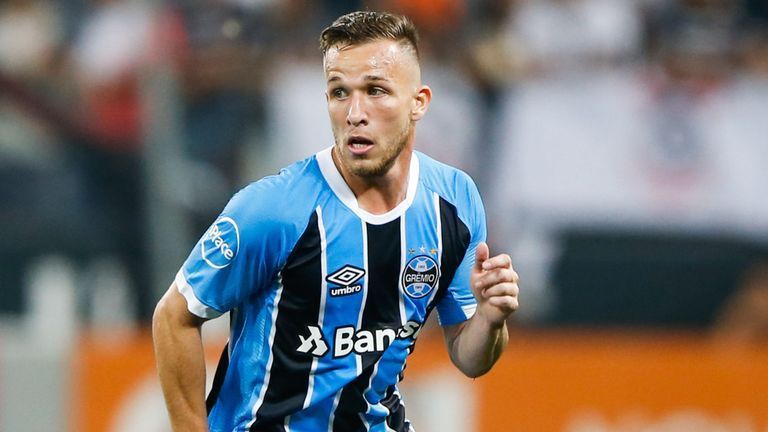 According to Barcelona's official website, the Catalan giants have reached an agreement with the Brazilian club Gremio on a purchase option for Arthur. The 21-year-old will cost Barcelona €30 million plus €9m in variables, should they choose to activate the clause in July.
Arthur will stay with Gremio until the end of the year and will join Barcelona only in January 2019. Arthur represented Brazil at under-17 and under-19 levels and has been called up to the Brazil squad on numerous occasions.
Arthur is a technically gifted midfielder, known for his balance, passing abilities, movement with the ball, and marauding forward runs. He possesses all the right qualities to do great things in his career.
#3 Jean Seri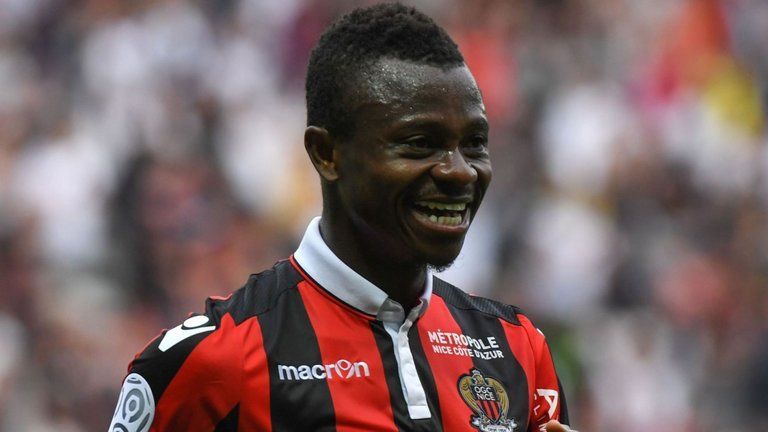 The Ivory Coast international is one of the best midfielders in Ligue 1 at the moment. Jean Seri plays as a central midfielder for the French club Nice. Seri was on the verge of moving to Barcelona in the summer but the deal collapsed at the last minute because of issues with his price.
According to French journalist Julien Laurens, "Seri's club Nice raised the price from 40 million to 50 million at the last moment, and that's the only reason the Catalan club pulled out".
Seri is an attack-minded central midfielder who rarely gives the ball away, successfully landing 90.6 percent of his passes this campaign. He has scored 11 and assisted 19 more in his last three seasons with Nice. He is a creative player who likes to set up goals for his teammates. Could be a great addition to the Barcelona squad.
#2 Marco Verratti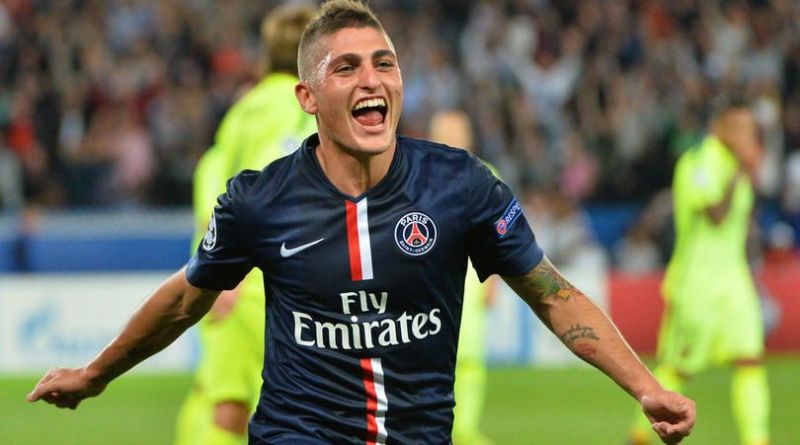 Marco Verratti is one of the best midfielders in Europe right now. The 25-year-old is a world-class player, regarded for his close control in tight spaces, passing abilities, quick feet, and vision.
The Italian averages 92.7 passes per game in Ligue 1 this season, with an accuracy of 91.2%. With 1.3 key passes and 1.9 successful dribbles per game, he is a creative force in the PSG lineup. In his last two seasons for PSG, the 25-year-old has scored 5 goals and assisted 12 more.
Barcelona tried to sign him last summer but PSG played hardball and the deal did not happen. Verratti is only 25 and has played more than 200 games for PSG. He has all the experience and skills to be a long-term replacement for Andres Iniesta.
#1 Christian Eriksen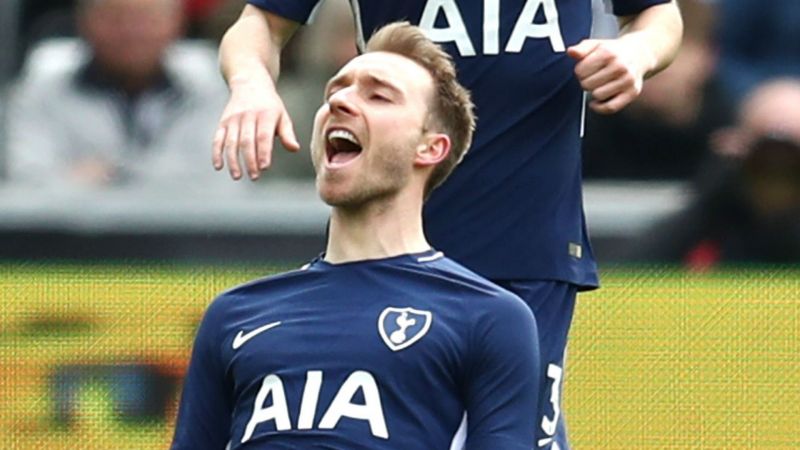 Christian Eriksen is one of the most in-demand players in Europe at the moment. Ever since his move to Tottenham Hotspur in 2013, the former Ajax star has scored 41 goals and assisted 46 more in the Premier League.
He is under the radar of many top European clubs and according to The Sun, the Catalan giants are interested in signing the 26-year-old. However, Tottenham Hotspur is said to have no intentions of selling one of their most prized assets.
Eriksen could easily fit into any of the top European sides right now. He is a two-footed player, regarded a lot for his vision, awareness of space, and ability to play the killer ball. He is a good finisher and reads the games beautifully than most players in the world right now. He possesses all the qualities to make Barcelona an even better team.