Ronaldo won't be breaking these five Messi records anytime soon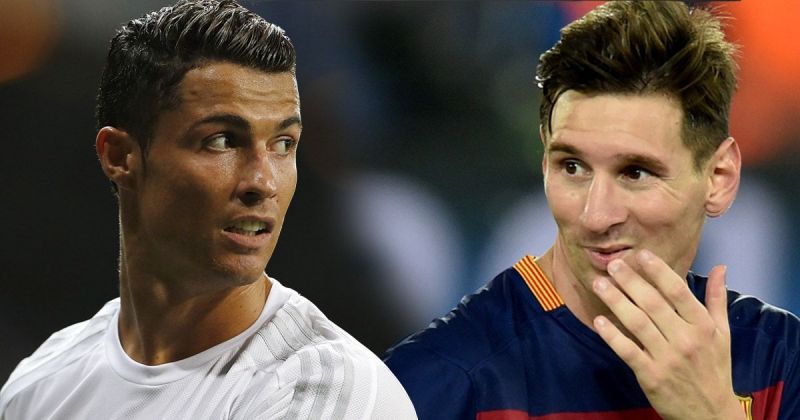 The greatest players of their generation and, possibly, the greatest footballers of all time, since the duo took to the football pitch, Cristiano Ronaldo and Lionel Messi have been mesmerizing people with their enigmatic displays for over a decade.
Their goal tallies and records are a result of their phenomenal displays on the football pitch – displays that no other player has come close to showing on a consistent basis
Throughout their careers, Ronaldo and Messi have broken a large number of records.
Now, let's have a look at five records held by Messi that Ronaldo will find difficult to break anytime soon.
#5 50 goals in a single league season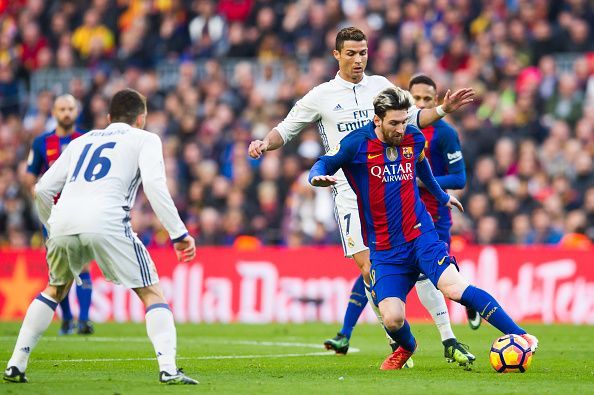 Remember the season 2011-12? Messi was in a league of his own, hacking every defence he came up against to pieces. The Argentinian genius found the net an incredible 50 times with a goal ratio of 1.35 in 37 La Liga games that season.
Ronaldo came close to breaking the record in season 2014-15 when he scored 48 goals in 35 games, landing the Pichichi award that year.
The possibility of Ronaldo breaking surpassing this milestone is negligible this season, however, it will be interesting to see whether he can break the record in the upcoming years, which would be a great accomplishment given his age.
#4 Winning four Ballons d'Or in a row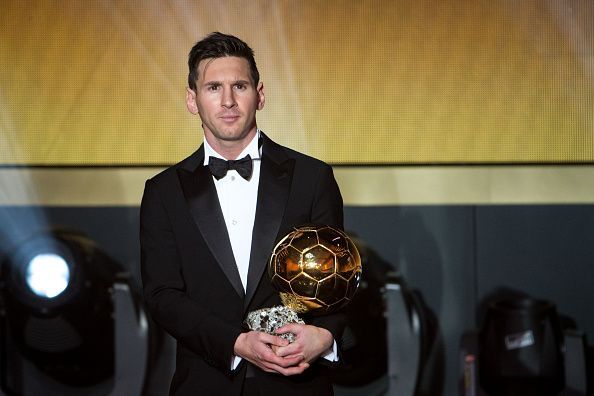 Messi mesmerized every football fan when he announced himself on the world stage before winning his first Ballon d'Or in 2009. However, little did anyone expect him to lift the precious award for the next three years as well.
Having won the Ballon d'Or 4 times in succession from 2009 to 2012, Messi broke Michel Platini's previous record of winning the accolade in three successive seasons (1983 to 1985).
On the other hand, Ronaldo has twice lifted the award for two consecutive years(2013,2014 and 2016,2017). His claim for a third successive Ballon d'Or was thwarted by Messi himself, who won the award for a record fifth time in 2015.
The Argentinian has been in blistering form once again this season and looks set to provide stiff competition for CR7's bid for a third consecutive Ballon d'Or.
Although Ronaldo has previously stated that he would love to play until he turns 40, it seems nigh impossible for the Real Madrid talisman to break Messi's incredible milestone.
#3 Most assists in El Clasico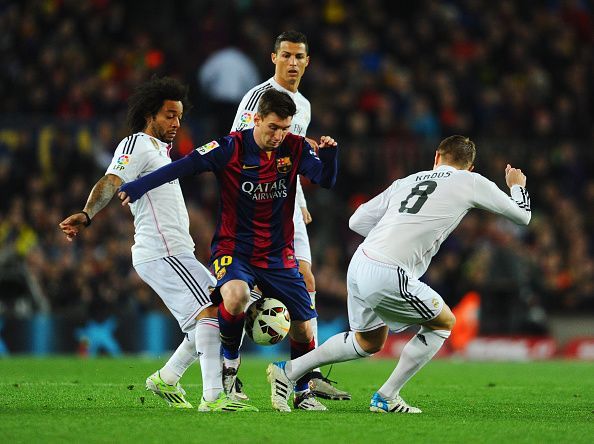 It's an absolute treat for football fans to watch the El Clasico even if they don't support any of the clubs that take part in it.
One of the main reasons to watch the match is to see the greatest players of this generation lock horns.
That Messi is the highest goal scorer in El Clasico history with 25 goals is a well-known fact. Cristiano isn't far behind with 17 goals under his belt in the fixture and won't be wrong to dream about beating the Argentinan for the highest goalscorer crown.
However, the one El Clasico record Ronaldo will probably never break is that of most assists made by a player in the fixture.
Messi holds the record for the most assists (14) while Ronnie has assisted only once in this fixture. It is doubtful that the Real Madrid ace will ever get to break this record.
#2 Scoring 60+ goals in all competitions in consecutive seasons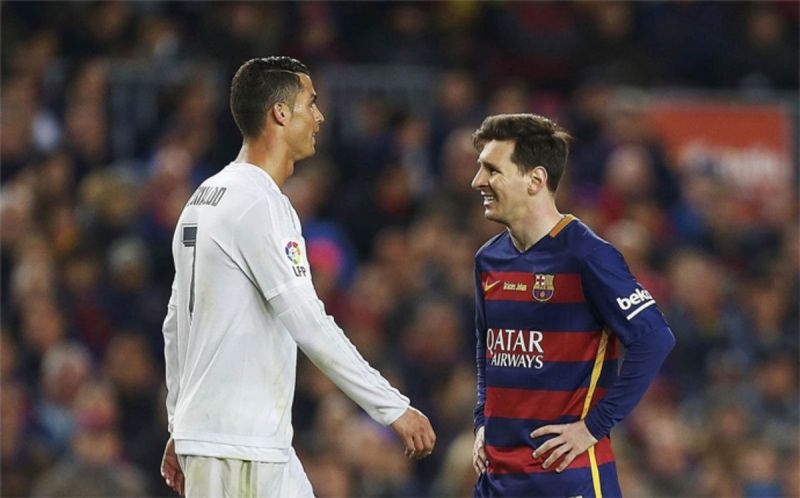 A crucial reason why Ronaldo and Messi are regarded as the greatest players ever to grace the game is down to their exceptional goalscoring abilities.
Lionel Messi is the only player in history to have scored 60+ goals in two consecutive seasons. He netted 73 goals in season 2011-12 in 60 games, notching a tally of 60 goals in 50 games in the following season.
Like Messi, Ronaldo also has crossed the 60-goal barrier twice in his career, albeit not in successive seasons. He scored 60 goals in 55 games in season 2011-12 and 61 goals in 54 games in season 2014-15.
Of course, he is well adept at crossing the 50-goal mark, having done it in six consecutive seasons. However, the idea of finding the net more than 60 times in back-to-back seasons now remains a challenge to the Real Madrid talisman, considering his age and the number of seasons left in his glorious career.
#1 Most goals scored in a calendar year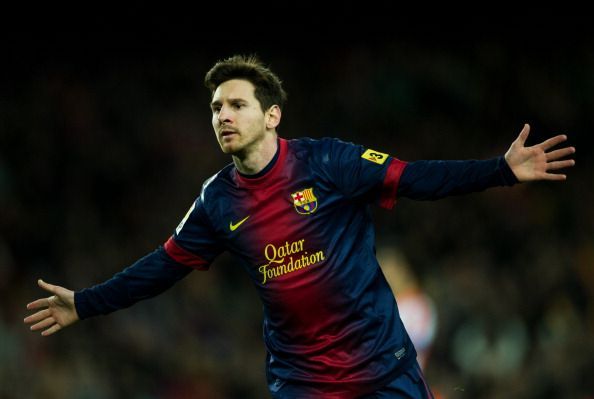 2012 was Lionel Messi's year through and through, with the Argentinian being at the height of his powers and etching his name on a bunch of records. However, the one milestone that stands out is that of the most goals scored in a calendar year. this record looks set to remain untouched by any player for ages to come, let alone Ronaldo.
The Barca no.10 netted a mammoth tally of 91 goals in just 69 games in 2012, breaking German legend Gerd Mueller's previous record of 85 goals set in 1972.
He also broke the records for the most league goals in a season (50) and most goals in a league season (73) in the same year.
Meanwhile, the closest Cristiano Ronaldo came to beating this incredible record was in 2013, when he netted 69 times in 59 games.
The Portuguese has started 2018 with a bang, scoring 21 goals in all competitions since January. But can he dream of crossing the 91-goal barrier? We can just wait and watch.