Only Messi can do these things!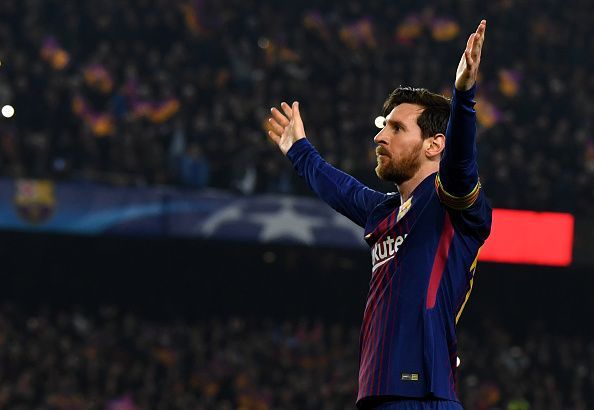 Is anything impossible in this world? Maybe for everyone, there is, but for Lionel Messi, there isn't. The Argentine is arguably one of the most talented footballers the world has seen. His magical ability has earned him a lot of admiration from football fans all over the world.
The Barca legend has been doing unbelievable things for quite some time, with his incredible talent on display every time he kicks a ball. He has been doing things that are quite unique for the past few years.
This season has also been great. The Argentine has come back to his obvious best, mesmerizing and surprising the whole universe with his unique deeds in the football world. He has recorded some moments and statistics this season.
Therefore let us look at 5 things that only Leo has done this term:
#5 Scoring The Most Free Kick Goals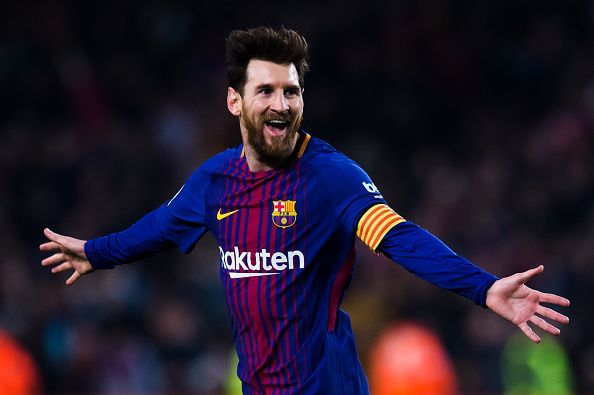 Lionel Messi's free-kick record this season is unbelievable. In fact, he has been a great threat to opposition goalkeepers with his amazing efforts from set pieces. Defenders are now becoming more careful against Barca because of the presence of the Argentina superstar. Leo can be very dangerous from any angle, with his shots always on target.
This campaign, he has taken his free-kick stats to another level. The Argentine has now scored the most free-kick goals in Europe's top 5 leagues. He is the only player to have scored 6 goals from set pieces this season.
He scored one in the UEFA Champions League when Barca played against Olympiacos, while the rest came from his La Liga campaign. His closest rivals are Neymar – 4, Kevin De Bruyne -3 and Marcos Alonso -3.
Surely, Messi is currently the king of free-kicks and with such an amazing run, he will certainly add to that tally.
#4 Scoring Free Kicks In Three Consecutive Matches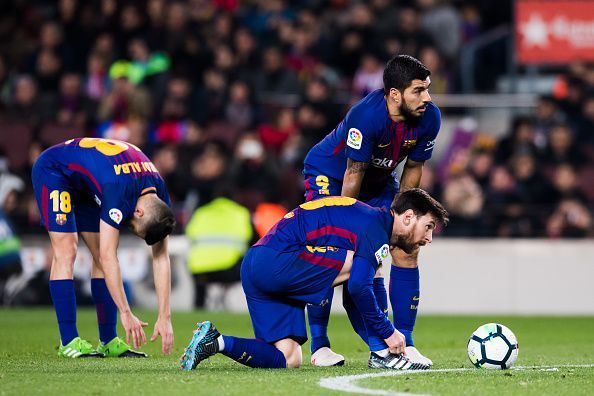 Lionel Messi is exceptionally good at many things. His free-kicks, penalty kicks, dribbles, amazing runs, goals, assists, passes, etc are all excellent. The Barca legend has been really fantastic this season, especially at set pieces.
This term, his free kicks have been a nightmare for opposition goalkeepers. He is the only player to have scored free kicks in 3 consecutive matches in the campaign.
He scored one, during Barca's 6-1 demolition of Girona at the Camp Nou. He scored another one in the following match as the Blaugrana earned a 1-1 draw at Las Palmas.
His third free-kick goal came against Atletico Madrid, as he earned Barcelona a vital victory by beating Jan Oblak with a beautiful curling effort.
#3. Contribution To Goals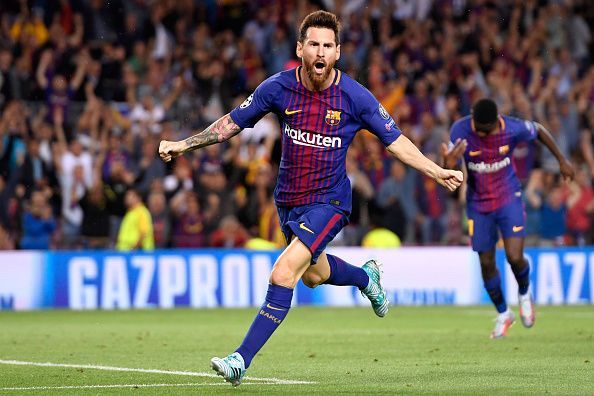 Who can be compared with Messi? Mohamed Salah, Harry Kane, Neymar Junior or Kevin De Bruyne? He surpasses them all.
After a disappointing pre-season in which Barcelona suffered humiliation in the Supercopa de Espana, Lionel Messi is back to his absolute best. That means that he is back doing what he does best. Dribbling, scoring beautiful goals, creating chances and tearing opposition defenses apart, even as a playmaker he has been a joy to watch.
Despite the fact that some other players have been scoring and assisting almost freely, nobody has matched Lionel Messi's contribution to goals this term. The Argentine is the only player to have had his hand in 49 goals this season.
He has scored 26 goals and assisted 12 in La Liga. He has also scored 6 goals and assisted 2 in the UEFA Champions League as well as 3 goals in the Copa Del Rey.
The closest player to Leo in this stat is Mohamed Salah who has contributed to 48 goals for Liverpool.
#2. The Woodwork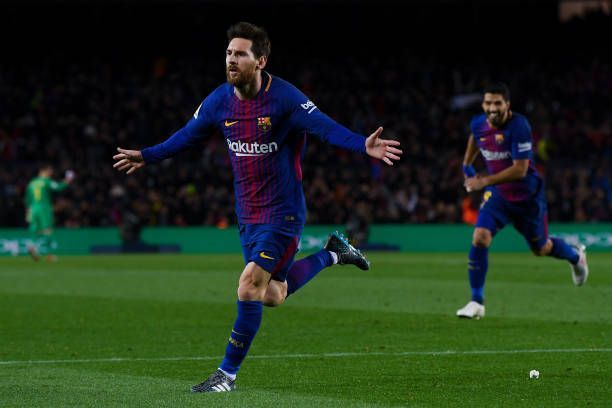 This is something Barca fans would love to hide, but it shouldn't be hidden because it further emphasizes the ability of the little magician. If you have counted Leo's goals this season and that has amazed you, please just read on…
Lionel Messi's shots have hit the woodwork more than any other player across Europe's top 5 leagues this season. The Argentine has now hit the goalpost on 16 different occasions.
He has hit the woodwork more than Kevin De Bruyne (8) and Paul Pogba (9) this term. The superstar has been so unlucky to have seen some of his near-perfect efforts, including amazing free-kicks, going on to hit the goalpost.
That implies that if the playmaker had been a bit luckier, he could have improved on an almost perfect record.
#1. Dribbling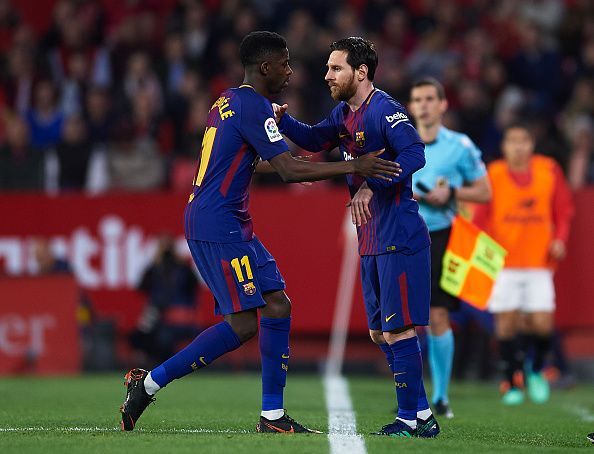 It is quite unfortunate that people forget many things that Lionel Messi does on the pitch because they place so much attention on his goals and assists. However, what the Argentine does on the pitch is more than scoring goals or creating chances, he does a lot more.
While the goals and assists are really important, there are other areas that also deserve some attention. Dribbling is another major tool that the magician uses to impress, nutmegging and tearing defenses apart with his magical touch – manipulating the ball in a manner that looks as though it is stuck to his boots.
The 5-time Ballon d'Or winner is the only player across Europe's top 5 leagues to have completed over 150 dribbles this season. He has 151 to his name, averaging 5.2 dribbles per game. His closest rivals are Florian Thauvin and Alejandro Gomez who have 99 and 78 dribbles respectively.