What was Pep Guardiola thinking while selling these 5 players?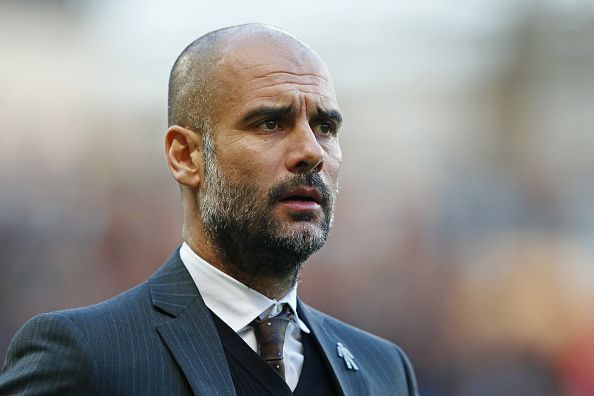 Pep Guardiola has managed 3 great teams in his career. He has signed some amazing players during this time and has brought out the best in them.
However, the manager who is always praised for his decisions has made some dubious ones too. He has sold some amazing talents for reasons that are laughable and not something you would expect from a world-class manager.
Here are the 5 best players sold by Pep Guardiola during his managerial career:
#5 Yaya Toure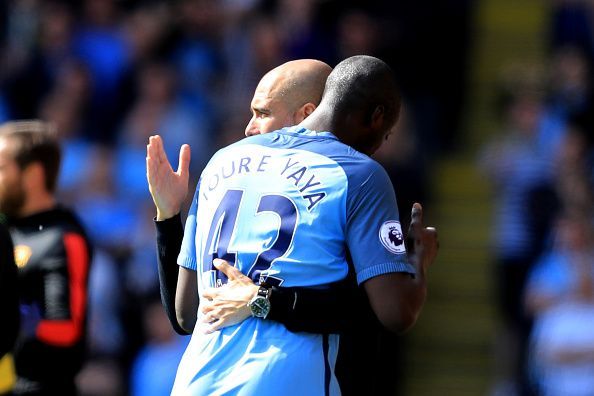 Yaya Toure and Pep Guardiola might be working together at Manchester City but that wasn't the case at Barcelona. The manager was not a big fan of the Ivorian and used to ignore him all the time.
"Whenever I asked him something, he always gave strange answers. He pretty much ignored me until City's offer came in. That's why I eventually opted to leave. I didn't speak to Guardiola for a year. If he had talked to me, I would have stayed at Barcelona. I did not want to go and wanted to end my career at Barcelona. However, he had no faith in me." Toure told ONA FM (via Goal.com)
Barcelona were happy to let go of him as a £24m offer was a big one back in 2011. The fact that he was just an understudy to Sergio Busquets made it even more easy for them to sell him.
#4 Samuel Eto'o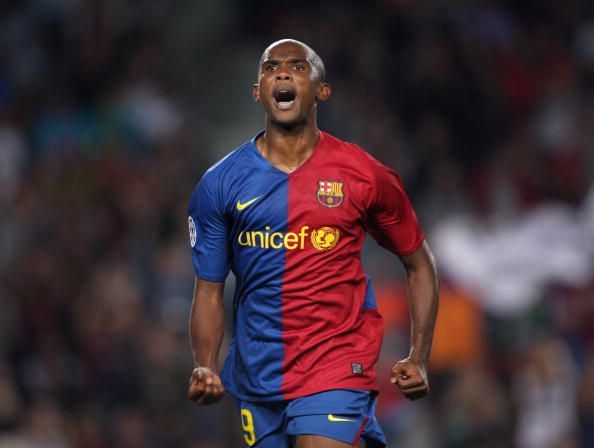 Samuel Eto'o is easily one of the best strikers to have worn the Barcelona jersey. He scored 94 goals in 147 games during his first 4 seasons at Camp Nou. However, Pep Guardiola was not impressed and wanted to replace him.
Eto'o managed to convince and got to play regularly for the Catalan side that season. He notched 36 goals in Pep's first season at the club but was still sold during the summer.
Tim Hanlon, the author of the Barcelona book 'A Catalan Dream', wrote: "Eto'o had been a key player for Barca, but at the same time there were divisions in the dressing room and Eto'o felt that he wasn't getting the praise he deserved," says Hanlon. "He famously came out with the quote that if he was called Etodinho then he would have won the Ballon d'Or. Guardiola and Eto'o never had a particularly good relationship as Pep didn't like his outspoken personality, and that was the reason why he was sold."
He was a part of the deal that saw Zlatan Ibrahimovic moving to Camp Nou and we all know how that went…
#3 Zlatan Ibrahimovic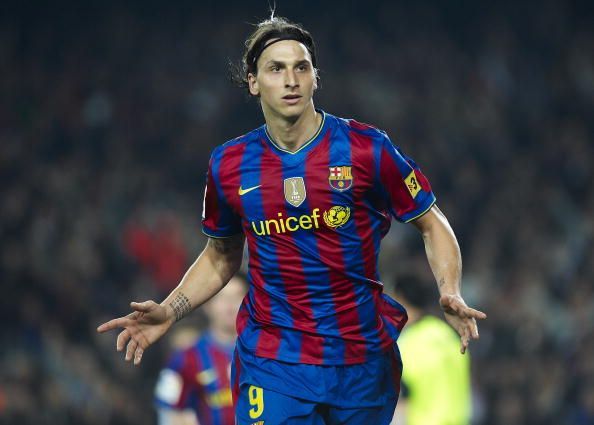 Zlatan Ibrahimovic was signed by Barcelona for a whopping €40m + Samuel Eto'o from Inter Milan. The Swede striker was starting to show how good he was and Pep Guardiola pounced on the chance to snap him up.
However, despite a good start to his career at Camp Nou, Zlatan was benched more often than not after the winter break. The striker was frustrated and was eventually sold to AC Milan during the summer.
Speaking to Sky Italy, Zlatan said, "The first six months were perfect, then the manager changed system, tactics and it didn't work for me. I went to talk to him. I'm here to talk, if you think it's for another reason then we can't talk. I said: 'I believe that you are sacrificing some players for one player, Messi'. He said: 'I don't think this is the case but I understand what you say. I will take care of it, no problem, I will solve everything'. I thought it would be OK."
"The following game I was on the bench. I don't say anything, I work. Second match bench again. I thought he solved it well and he was not talking to me or explaining. Third match bench. Then the fourth match comes and bench again. I think something is strange. From that moment he stopped talking to me, looking at me. I go into a room and he walks out of it. He was not a bad person, but the most immature I've had because a man solves his problems." added Ibrahimovic.
#2 Ronaldinho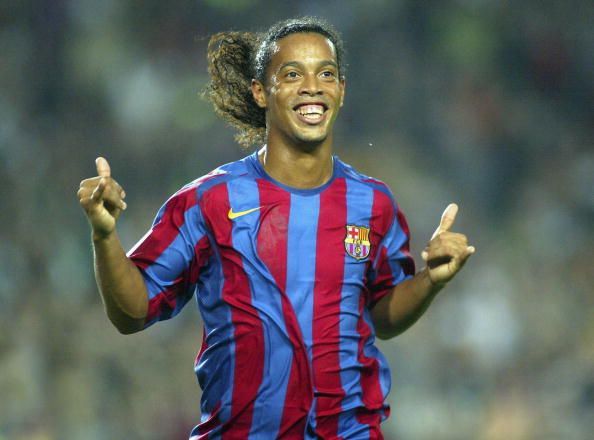 Ronaldinho was just 28 years old when Pep Guardiola took charge of Barcelona. He was in his prime but the 2007/08 season was undoubtedly his worst at Camp Nou.
That season was plagued by injuries for the Brazilan and a muscle tear ended his season early. As soon as Guardiola came in, he decided to sell Ronaldinho and it is claimed that the manager was not happy with his off-field life.
Guillem Balague in his book on Pep Guardiola, Another Way of Winning, wrote "Having decided to get rid of Ronaldinho, Pep now had to tell the Brazilian face to face. Guardiola told him that it wasn't an easy decision to make as he believed there was still an extraordinarily player under the puppy fat. But he also felt that his recuperation was not possible at Barcelona and that he would have to return to form somewhere else."
Manchester City, who had a stunning takeover completed, made a bid for the Brazilian but he chose to reject it in favour of a move to AC Milan. He got back to his best at the Italian club and made it to their all-time XI despite spending just 2 seasons there.
#1 Toni Kroos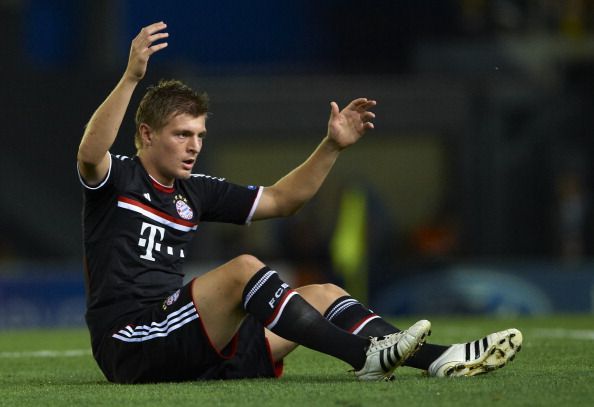 Toni Kroos was back at Bayern Munich after winning the World Cup with Germany. He was in talks about a contract renewal but was not being offered what he wanted.
The German midfielder reportedly demanded a lot more than what the Bundesliga side were offering and was straight away refused. Guardiola was reportedly asked to make the decision and he decided to stick with Mario Gotze.
Bayern Munich CEO Karl-Heinz Rummenigge told Toni Kroos that Bayern won't paying him more than €10 million a year because he's not a world-class player. He was then sold to Real Madrid for a mere €25 million – a deal that is dubbed as the steal of the century!