A look at some of the interesting facts connected with one of the world's most famous clubs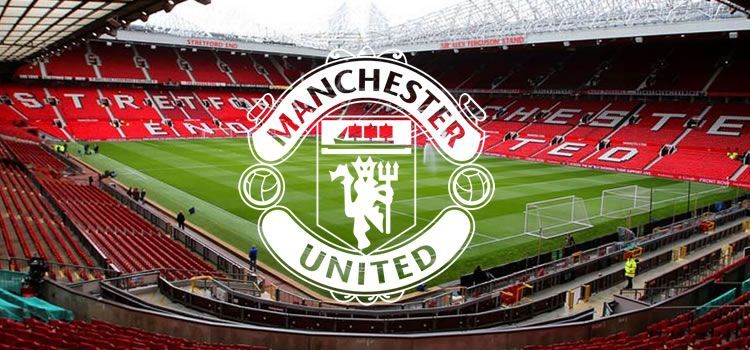 On the banks of the River Irwell in the Greater Manchester part of England lies a stadium, popularly known amongst the locals as The Theatre of Dreams.
For the uninitiated, this famous landmark is home to one of the most successful teams in English football – Manchester United.
With trophies from domestic-level to European-level and even world football amassed over their 140-year old history, United is one of the most prestigious teams to have graced the English football, if not the world football.
While there are hundreds of records written and re-written by the Red Devils, you might probably not have heard these five amazing facts concerning Manchester United.
#5 – Only Two non-British managers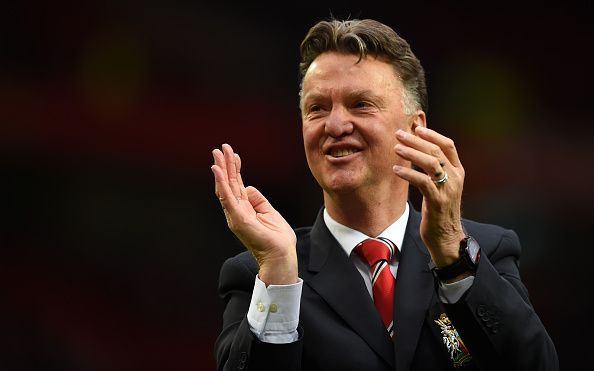 From the beginning of the club's official managerial records in 1892 to the start of the 2017–18 season, Manchester United have had 22 full-time managers.
Until the appointment of Dutchman Louis van Gaal in 2014, Manchester United have never had a manager of a non-British descent.
Van Gaal and his successor, Portuguese José Mourinho are the only two non-British managers in the history of Manchester United.
Going by the stats, Manchester United have had 11 English managers, Six Scottish managers (including Sir Matt Busby, Sir Alex Ferguson, and David Moyes), One Irish manager, One Welsh interim manager (Ryan Giggs), One Dutch (Louis van Gaal), and One Portuguese manager (José Mourinho).
Walter Crickmer (1931-32, 1937-45) and Sir Matt Busby (1945-69, 1970-71) are the only two managers to have repeated their terms.
#4 Played their 'home' matches at Manchester City's stadium for four seasons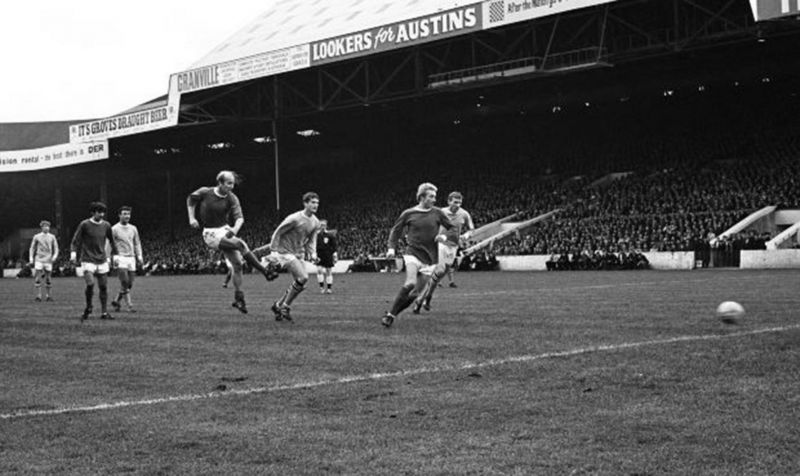 In 1940, due to the proximity of Trafford Park industrial estate and the Manchester Ship Canal, United's headquarters was at serious risk from Hitler's bombs during World War II, and the stadium was duly pummelled by two Luftwaffe raids.
In the serial bombings, the main stand was wrecked, the dressing rooms and offices were devastated, while the pitch was scorched.
It was the most extensive damage suffered by any league club during the war, and it left Manchester United subsequently homeless.
During such desperate times, Manchester City came to the rescue of their local rivals. While reconstruction took place, United played its "home" games at Manchester City's Maine Road ground.
United was charged £5,000 per year, plus a nominal percentage of gate receipts. For four seasons from 1945 to 1949, Manchester United remained tenants at the Citizens' former home, before being issued a notice to move out.
Old Trafford was subsequently rebuilt and on 24 August 1949, they played their first match at the rebuilt Old Trafford and ran out 3-0 winners against Bolton Wanderers.
#3 The first English team to participate in European Cup and to win it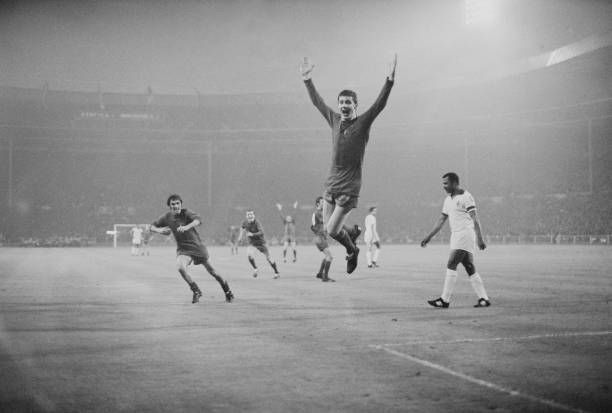 Much before it got rechristened to UEFA Champions League, the annual European extravaganza used to be known as the European Champions Clubs' Cup, or simply European Cup.
Despite the stance of English Football Association (FA), branding the competition as a 'distraction', Manchester United entered the competition as English Champions in 1956, thereby becoming the first English team ever to participate in an European competition.
United had a brilliant run in the competition – from trouncing Anderlecht 10-0 in the first round (the highest score-line registered by United) to making a stunning comeback in the quarter-finals against Athletic Bilbao (Bilbao won 5-3 in the first leg before losing 3-0 to United in the return leg).
However, their stunning debut was cut short by eventual champions Real Madrid who won 5-3 on aggregate in the semi-finals.
United finally won the elusive trophy in 1968 when they defeated an entire Portuguese fleet of Benfica 4-2 in extra time to clinch their first ever European silverware.
This win also marked United as the first English team ever to lift the European Cup.
#2 First team to score more than 1000 goals at home in Premier League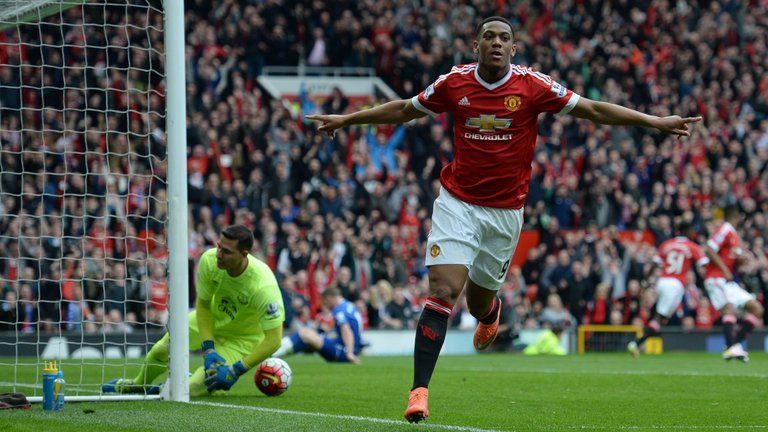 In the topsy-turvy season of 2015-16, which saw Louis van Gaal humiliatingly sacked right after winning the FA Cup, Manchester United hit a new milestone.
Anthony Martial's deflected strike, which helped United win 1-0 against Everton, celebrated a new record for the Red Devils. Since its inception in 1992, Manchester United had now scored 1000 goals at their famous home, thereby becoming the first Premier League side ever to score more than 1000 goals at home – Wayne Rooney bagging 99 of them. A total of 549 goals at that point were scored in the second half.
#1 Most number of wins, goals and clean sheets in the Premier League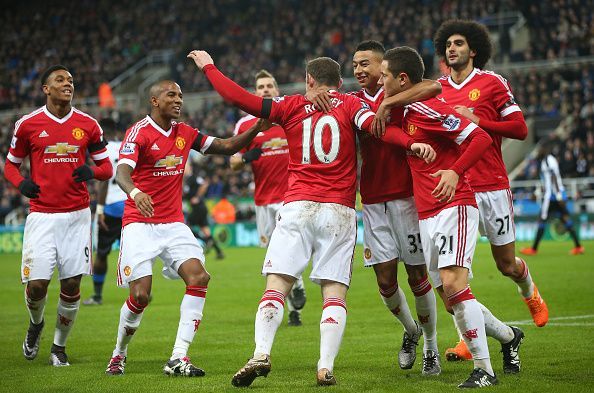 It's no coincidence that Manchester United is considered to be the best team to have played in the Premier League.
As of 4th March 2018, in the 25 years of Premier League, United have amassed a total of 1909 goals (the latest coming against arch-rivals Chelsea). It's the highest number of goals scored, beating second-placed Arsenal (1750 goals) by 160 goals!
Goals win you matches they say, and all these goals have helped United win 622 matches, again beating second-placed Arsenal (538) by 84 wins (as of March 4, 2018).
United also holds the record for the biggest ever Premier League victory – a 9-0 rout of Ipswich Town at Old Trafford on 4th March 1995. Andy Cole scored 5 goals, Mark Hughes scored a brace while Paul Ince and Roy Keane scored a goal apiece in this dismantling of Ipswich.
Having world-class goalkeepers has been a sort of norm at Manchester United. Be it, Peter Schmeichel, Edwin van der Sar, or the very recent David de Gea, United have always had safe hands. No wonder, United have the highest number of clean sheets (433) in Premier League (as of March 4, 2018).