A detailed look at why Mohamed Salah will have the upper hand over none other than Cristiano Ronaldo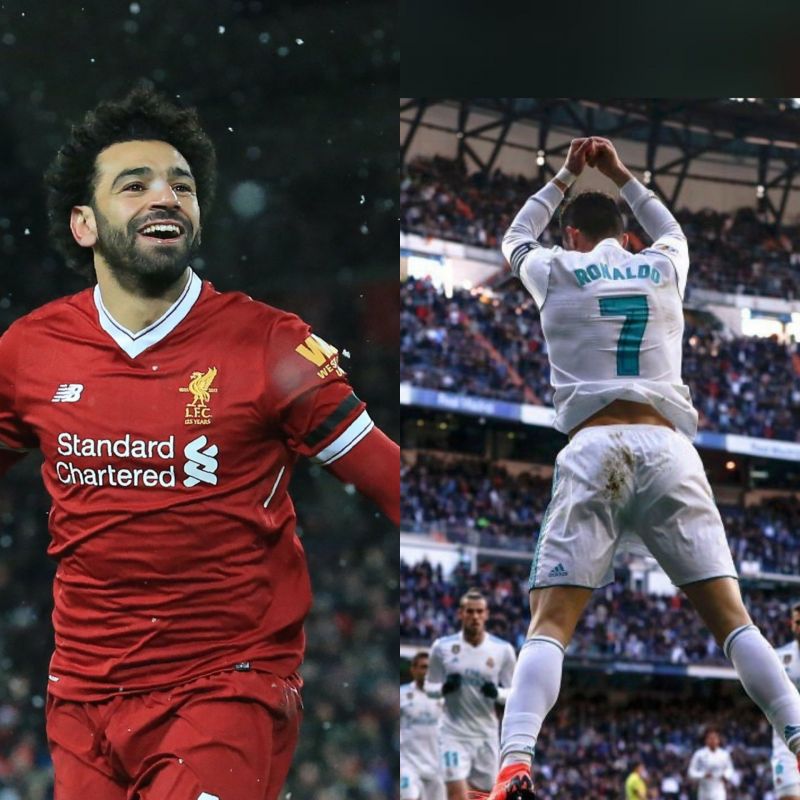 Zurich will be the venue tonight for Portugal vs Egypt as the two teams lock horns in one of the most anticipated friendlies in this treacherous international break. Indeed, all the attention will be on two players who on current form, can safely be said as the most in-form forwards in the world.
More than Portugal vs Egypt, this tie is widely labelled as Cristiano Ronaldo vs Mohamed Salah. On one side, we have the evergreen Portuguese hitman who has come into his own in 2018 while on the other, we have the surprise of the season – Mo Salah, the winger/striker who has taken the Premier League and subsequently, Europe by storm.
Be it for club or country, both these gentlemen are the most integral part of their respective sides. We can chalk out a number of similarities between the two superstars but in this segment, we will take Salah's side for the sake of argument and derive four reasons why Mohamed Salah will outshine Cristiano Ronaldo in tonight's friendly:
---
#4 Salah has been more clinical in front of goal than Ronaldo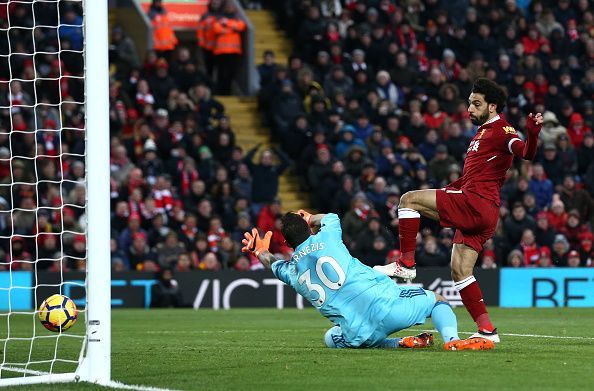 The Egyptian is on course to rewrite goalscoring records in the Premier League. Salah 36 goals to his name in all competitions with 28 of those coming in the league. On the other hand, Ronaldo edges Salah by one goal and has 37 goals to his name already.
Ronaldo averages a goal every 80.1 minutes whereas Salah has taken 90.4 minutes to score each of his 36 goals. But the aspect that puts Salah on a higher pedestal than Ronaldo is his clinical approach in front of goal. According to Opta, Salah has averaged just 4.41 shots to score a goal whereas Ronaldo averages 6.35 to net one.
Also, the expected goals (xG) ratio pips Salah in front of the Real Madrid man. Using the xG model, it is found out that Ronaldo, based on the number and the difficulty of chances, should have scored 35.75 times this season which is approximate to the number of goals he has this campaign.
Meanwhile, Salah has a score of just 27.45 goals this season which means that he has been more clinical than Ronaldo and has scored more than he was expected to and from more difficult chances this season.
#3 Ronaldo to play out of his favoured position against Egypt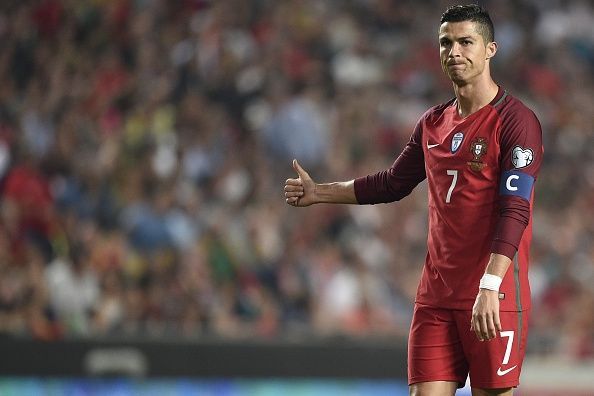 In a revised role, Cristiano Ronaldo has been deployed as a striker for Real Madrid this season. A position which has seen him reinvent himself and become a traditional striker rather than the left winger that he previously was. A change in position has led him to a return in form with his smart positioning and his eye for goal helping him score left, right and centre.
Portugal play in a 4-3-3 formation with Ronaldo on the left, Quaresma on the right and Andre Silva as the sole striker. Though Ronaldo will be seen cutting inside from the left and employing himself in the 18-yard box, he is not expected to have the same kind of impact that he does with Real Madrid, playing as a striker.
And as it is found out in recent times, keeping Ronaldo the winger silent has been a simpler task than shutting down Ronaldo the striker. Meanwhile, Salah will play on his favoured right wing position and hence will be at ease, more than Ronaldo, to have more impact on the game.
#2 Salah brings more to the table than Ronaldo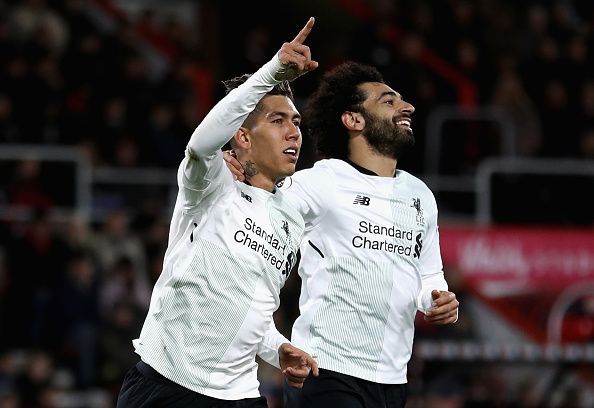 A huge reason why Lionel Messi is considered as the greatest of all time is his ability to influence a game even without scoring. In that aspect, Salah can be compared to Messi rather than with Ronaldo.
Apart from the goals between the two, Salah stands ahead of Ronaldo because of what he brings to the table other than goals. Firstly, Salah has 10 assists in all competitions this season, Ronaldo has 7. The Egyptian has 9 assists in the Premier League, just five less than Manchester City's Kevin De Bruyne.
On top of that, Salah leads in the key passes department with 43-31 and has created 16 more chances in the league than Ronaldo (52-36). Playing on the right, Salah is often seen coming deep to get involved or press high up the field to regain possession. Also, his understanding with the likes of Sadio Mane and Roberto Firmino has been impressive.
Whereas with a new role, Ronaldo relies heavily on his work in the box which has diminished his overall influence on the proceedings.
#1 Consistency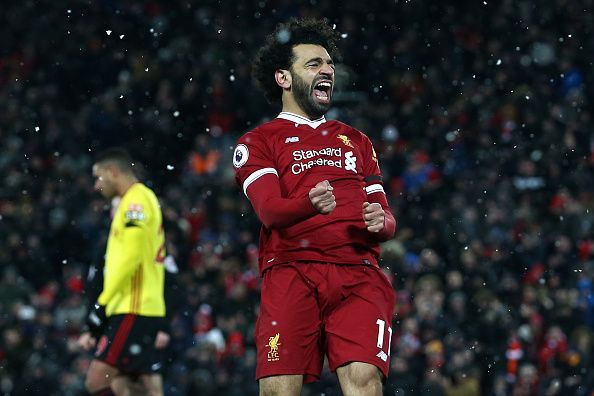 To put things into perspective, Ronaldo had scored four league goals at the halfway mark of the season. He has since then scored 18 more and has opened up the golden boot race once again in La Liga. The great man has been a different animal since the turn of the year and has looked simply unplayable in the last three months.
Salah, on the other hand, has been among the goals right from August to the current date. He scored in Liverpool's first game of the season against Watford and scored in their last against the same opposition. The former Roma man has been one of the most consistent players in Europe this season and has done it in every competition that he has played in.
There have been numerous instances where Salah's goals have won/ drawn the game for Liverpool and saved them from dropping points. He also leads the scoring charts in the mini top 6 Premier League table and has performed beyond expectations in the big games.