Here we take a look at the reasons why Lionel Messi won't win the Ballon d'Or this year.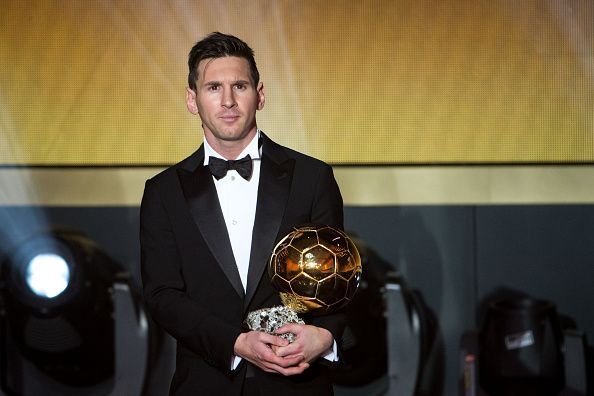 Arguably the greatest footballer of all-time, Lionel Messi never ceases to amaze a football fan. His calmness, composure, control, balance, dribbling, speed, and finishing are simply out of the world.
The five-time Ballon d'Or winner is in good form this season, racking up 29 goals and 12 assists in La Liga so far, in addition to 6 goals and 2 assists in the UEFA Champions League. He helped Barcelona to an unbeaten run in La Liga and UEFA Champions League this season, until Roma brought them to the ground with a 3-0 demolition of Messi & Co in the Champions League quarter-finals second-leg.
On that note, let's take a look at the reasons why Messi won't win the Ballon d'Or this year.
#1 Ballon d'Or isn't a two-horse race anymore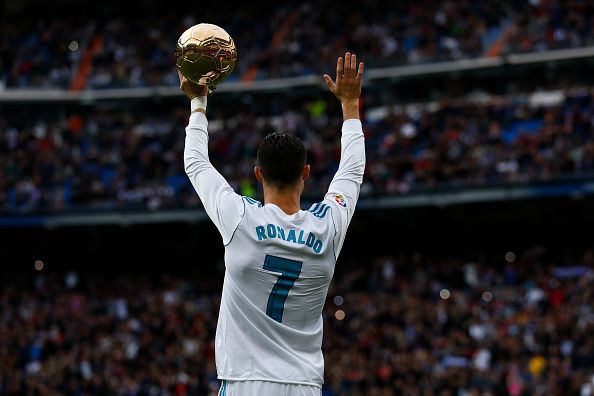 Since Kaka won the Ballon d'Or in 2007, no players other than Lionel Messi and Cristiano Ronaldo have won the award. Such is the domination of Messi and Ronaldo when it comes to the Ballon d'Or award, that they share 5 awards each in the last 10 years.
But 2018 is proving to be a bit different. Though these two stars are still in the reckoning, there are other players who are playing extremely well this season, if not better. Mo Salah has been phenomenal for Liverpool. He took Egypt to the World Cup in Russia and played a stellar role for Liverpool in their UEFA Champions League semi-finals qualification.
One other player who could stop Messi from winning the award is his ex-teammate Neymar. He was exceptional for Paris Saint-Germain this season and the upcoming 2018 World Cup could give him an excellent opportunity to shine. Also, Robert Lewandowski is lurking around. Bayern Munich have already won the Bundesliga title and are in the semifinals of the UEFA Champions League.
#2 Early exit from the UEFA Champions League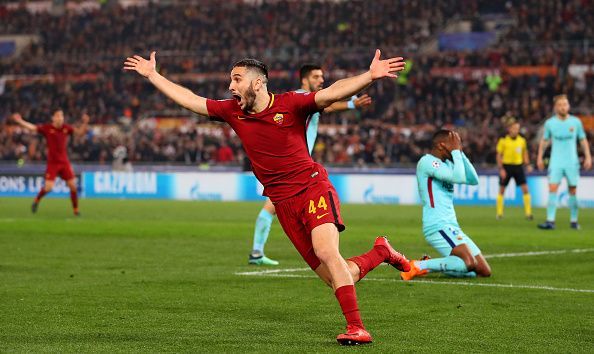 AS Roma shocked the footballing world on Tuesday when they did the near impossible by beating the Catalan giants 3-0 in the quarter-finals second-leg and knocking them out of the Champions League.
UEFA Champions League will play a big role in the Ballon d'Or award. In the last five years, the winner of the UEFA Champions League has lifted the Ballon d'Or award on four occasions. Barcelona's early exit from the Champions League will definitely not help Messi's case for a record sixth Ballon d'Or.
Also, his goalscoring record in this year's UEFA Champions League isn't great either. Though 6 goals do not sound bad, he is only eighth in the list of Champions League top scores for 2017/18. Players like Roberto Firmino, Edinson Cavani, and Harry Kane have scored more Champions League goals than Lionel Messi this season.
#3 World Cup will have a say in this year's Ballon d'Or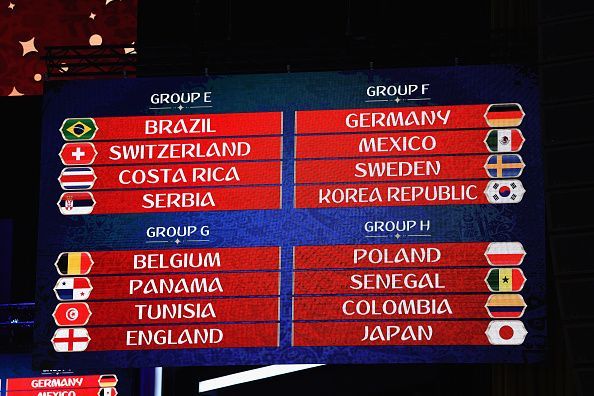 It was often criticized in recent years that World Cup heroics are ignored in the Ballon d'Or. But to be fair to them, Lionel Messi and Cristiano Ronaldo were simply phenomenal in 2010 and 2014 respectively. Also, Spain and Germany won the World Cup in 2010 and 2014 respectively because of the team effort and not individual heroics.
But the 2017/18 European season is a lot different. No single player dominated the season and FIFA World Cup in Russia could play a huge part in who wins the Ballon d'Or 2018.
Players like Neymar, Toni Kroos, Sergio Ramos have a realistic chance of winning the World Cup in Russia and hence could increase their chances of landing the prestigious Ballon d'Or award later this year.
On the other hand, Argentina managed to qualify for the World Cup in Russia only on the final day of their qualification campaign. They have also lost 6-1 to Spain in a friendly last month and Jorge Sampaoli's side will need to step up their game massively to have a chance. Messi's chance of winning a FIFA World Cup does not look bright.
#4 Cristiano Ronaldo has peaked at the right time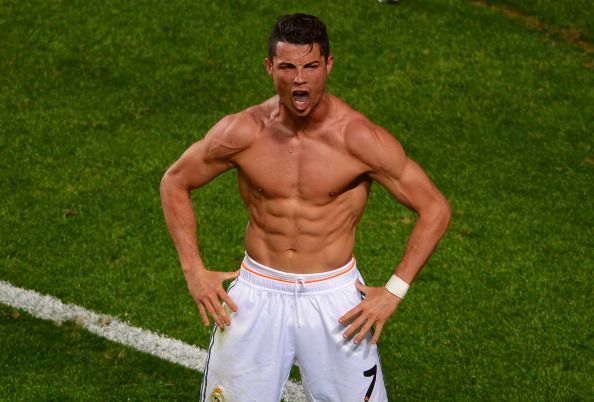 Ronaldo was nowhere close to his best during the first half of the season, but the devil in him woke up at the right time for his club and country. The Portuguese star has scored 19 goals in his last 10 La Liga games and 15 goals in the Champions League, which includes 3 against Juventus and 3 against PSG in the UEFA Champions League quarterfinals and the round of 16 respectively.
The Galacticos are in the semifinals of the Champions League and have every chance to make it a hat-trick of title wins. He also played a stellar role in Portugal's World Cup qualification. Cristiano Ronaldo has a good chance to win his sixth Ballon d'Or if he wins the Champions League with Real Madrid and does well at the World Cup in Russia.