These four were criticised last season but have bounced back strongly this season.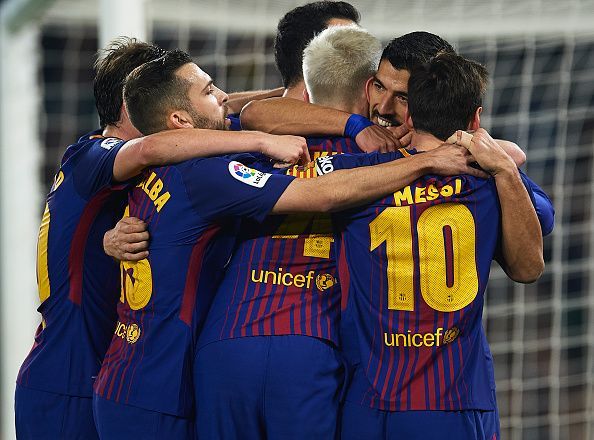 There are quite a few reasons why a certain player might not seem impressive. It could be because of the team's formation, style and performance of other players in the team, or simply a temporary dip in form.
This becomes all the more tricky while playing for Barcelona, a team focused on playing with a lot of possession as well as short and quick passes. Needless to say, any new player takes a lot of time to adapt to this, many of whom fail to do it.
Even those who make the cut through are under constant scrutiny. That the margin of error is painfully narrow for the team, also reflects on the players. Even a slump over a short period of time could cause an uproar amongst the fans, who would be pretty impatient to get rid of the said player, claiming that his or her talent has just burned out. So here are four players who proved Barca fans wrong this season.
#4 Jordi Alba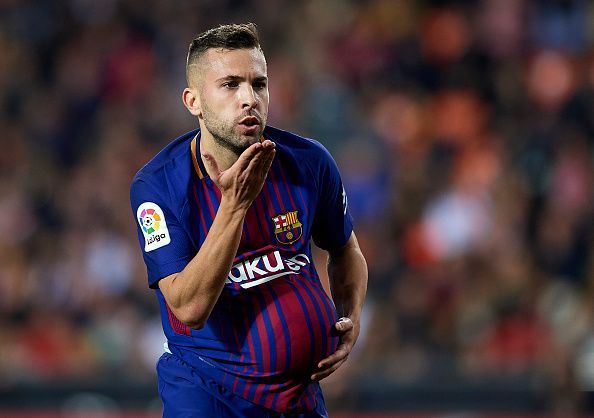 Jordi Alba's so-called decline during Luis Enrique's final season in charge of the Blaugrana, i.e. during the 2016-2017 season. Towards the second half of that season, the coach played with a back line of three, dropping Alba to the bench. The reasons being cited are two.
Firstly, there was a lack of a specialist right-back. Enrique decided to play with three centre-backs to give the backline the much-needed stability. Secondly, Alba looked as ineffective in defence as in offence.
At any rate, one can assume that these tactics did not work out so well, considering how Barca ended the previous season.
Almost a year down the line, things seem to have changed and how! Jordi Alba is back to his brilliant best, collaborating with Lionel Messi and Andres Iniesta in causing headaches to the opponents. The number of times he assisted Messi to score this season stands as a proof of this.
So, what happened?
Neymar happened. As much as the Brazilian added sheen and quality to the Barca frontline, his hold on the ball and the tricks up his sleeve meant that there were no quick passes and overlapping on the left wing. This inhibited Alba's runs down the wing and reduced his attacking impetus, for which he was renowned earlier.
Neymar's move to PSG hurt Barca in a lot of ways, but it liberated Alba to play his natural game and he could once again shuttle between defence and offence on the left wing. In addition, the 4-4-2 formation Valverde brought in, gave him further space up ahead.
An additional player in the midfield also contributes to the defensive stability, without too many changes at the back, the benefits of which were reaped by the team this year.
#3 Ivan Rakitic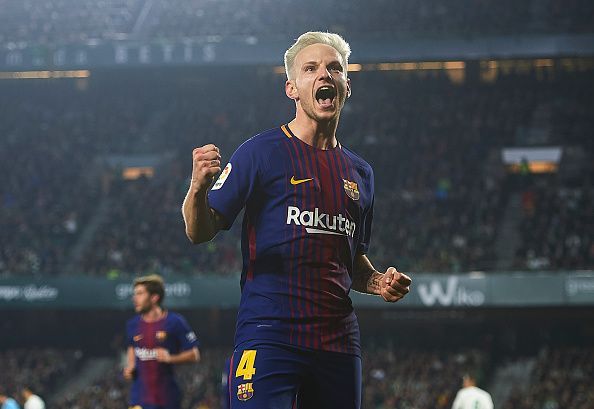 One of the midfield mainstays for Barcelona since his arrival in 2014, Ivan Rakitic also had a dip in form in the 2016-17 season. He was left on the bench quite often and was also injured for a short period. People were quite eager to see him gone. What changed for him, according to most analysts, was the departure of Dani Alves to Juventus in 2016. The truth is that Rakitic was over-burdened, with or without Dani Alves.
With all due respect to Alves, whose marauding runs on the right wing for Barca were nothing short of a legendary, his final years at Barca was marred by injuries and an evident lack of pace. While his contribution up ahead was still strong, his effectiveness at the back was wavering as he was unable to make quick transitions from offence to defence. This meant that Rakitic, as the midfielder on the right side, had to provide cover for Alves, thereby limiting the former's contributions up ahead.
Replacing Alves with a younger pair of legs was, therefore, supposed to boost Rakitic as well. In came Aleix Vidal. Vidal showed promise initially but was soon out with a season-ending injury. This was when Enrique started experimenting with a backline of three or playing Sergi Roberto as a makeshift right-back. Of course, neither was quite effective.
Messi, whose starting position was on the right wing, tended to cut inwards a lot, which left a gap on the right wing – a space that was occupied by Dani Alves with his runs ahead. In his absence, therefore, Rakitic found himself scampering on the right flank in offence and defence, thereby leaving behind his original station – between the boxes.
This season, with an added stability in the defence and midfield, however, Rakitic is free to play his natural box-to-box game, which has seen him transform into the player that Barca bought from Sevilla in 2014. The right flank is now effectively covered by either Sergi Roberto or Nelson Semedo.
#2 Paulinho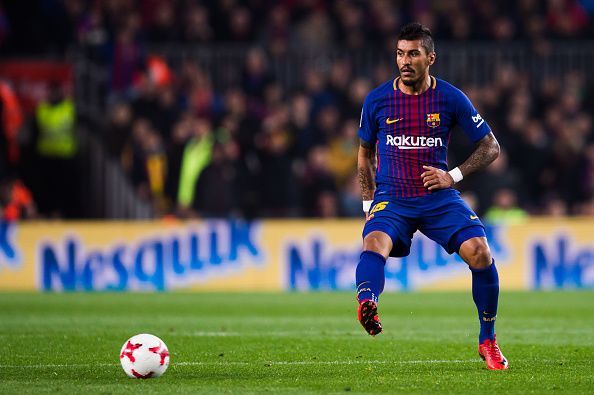 FC Barcelona spent what was estimated to be €40 million to land a player from Guangzhou Evergrande -a team playing in the Chinese league last year. This was nothing less than a shocker for fans and pundits alike. A player coming from Chinese League to one of the top clubs in Europe! It is usually the other way around. Besides, there was also the fact that his previous stint at Europe – at Tottenham Hotspur – was nothing short of a failure.
Over his two seasons at Guangzhou Evergrande he scored fourteen goals. He also clocked an impressive pass success rate of 86.5%. In the meanwhile, he also scored six times in eleven matches for the Brazilian national side in their quest for World Cup qualification. The guy was playing in China, but he was far from burnt out.
His performance graph has only risen at the Nou Camp. As part of a stellar side showing solidity in defence and intensive pressing under Ernesto Valverde, Paulinho has scored eight goals thus far in this season with an improved pass accuracy of 89%.
His actual contribution to the team is beyond those statistics though. Providing a much-needed physicality in the midfield, Paulinho has had a huge role in strengthening this side – literally. One major reason for Barca's fantastic defensive record this season is their added strength in the centre of the park – both in quality and quantity. This enables them to cut out attacks in the bud and convert it up front.
It is, therefore, safe to assume that Paulinho has revitalized his career graph at Barca. Considering how he is just behind Messi and Suarez on the top-scorers' list for them this season, it has to be underlined that he has done it with a flourish.
#1 Luis Suarez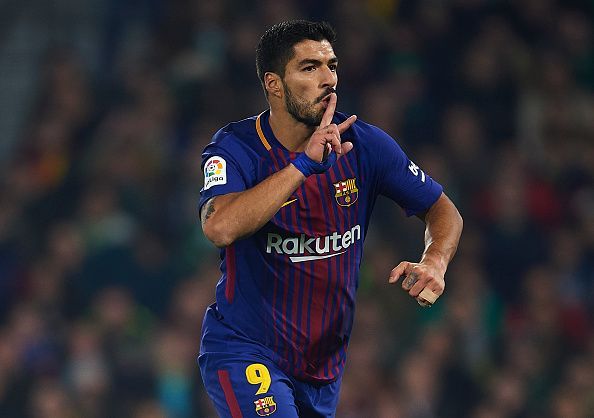 This would seem the most unimaginable, but yes, a few months ago, fans had started writing Luis Suarez off. To be more precise, his performance in the first half of the current season was the reason for this.
Unlike any traditional number nine, Luis Suarez clocks a lot of assists to his teammates as well, and this has been his signature style whether at Liverpool or Barcelona. In the first ten matches of the current season, however, he scored a meagre five goals and provided just one assist. Needless to say, there were already calls for his head by the Camp Nou fanatics. That he was thirty, added to the claims of him having 'burned-out'.
Once again, the slump, in this case, was also owing mostly to team formations and personnel. Suarez thrives as the pin-point in the attack. As the spearhead of the fearsome MSN therefore, he soared. It was obvious, therefore, that Neymar's departure would affect his game. The effect was however much deeper than predicted.
For one, Neymar was irreplaceable. Though Barca landed Ousmane Dembele, he was accustomed to playing on the right side, unlike Neymar who played on the left. Before he could be integrated properly, he got injured as well. This meant that Barca did not have a top-quality player in the left wing. Valverde was, therefore, testing waters during the first half of this season.
The coach brought Messi back into a central position thus pushing Suarez further left. Gerard Deulofeu was given the right-hand slot in the absence of Dembele. This position towards the left tampered with Suarez's signature moves of receiving the ball over his left shoulder as well as that of receiving it with his back towards the goal and turning with a dip in the shoulder. In a general sense, it limited his movements and connection with the ball as well as his team-mates. Add to all this the injury strains and Luis really had his plate full.
A player with his experience was bound to come back from this slump, which he did. Since December, he seems a different man. The coach has settled the team into a 4-4-2 formation where Suarez plays centrally alongside Messi and seems quite comfortable. This shows in his stats as well.
In the fifteen games he played since December, he has scored sixteen times and provided three assists. Of course, the pace of his peak years may be behind him, but his understanding with the teammates along with his reading of the game and experience still makes him a deadly striker.