Arsene Wenger's final match against Manchester United as Arsenal manager ends in heartbreak as they lose to a late Fellaini header
Jose Mourinho's positive pragmatic football got the better of Arsene Wenger's men on the legendary manager's final visit to Old Trafford. Arsenal fielded a rather inexperienced side, only their second youngest ever; the youngest being the team that got beat 8-2 at Old Trafford back in the day.
However, the new breed of youngsters proved more than just up to the task and if it wasn't for Fellaini's header in Fergie time, Arsene Wenger would have walked away from Old Trafford for the last time with a point. However, it was not to be and the match ended in heartbreak for the Frenchman and his side.
Before the match, we witnessed the warmth that rivalry eventually gives way to as Jose Mourinho and Sir Alex Ferguson honoured Arsene Wenger. 3 of the most successful Premier League managers coming together to bid one farewell. It was unlike any other Arsenal vs Manchester United occasion.
Let's now get to the 3 things Arsenal got wrong against Manchester United at Old Trafford:
#3 Fielding an experienced side
This was unavoidable but it's still a fatal flaw on Arsenal's part which perhaps cost them the two goals. Mavropanos and Chambers had centreback duties. Maitland-Niles and Reiss Nelson were playing down the wings.
Though the youngsters came to their own and even took the game to Manchester United at times, they were still far away from how good they could have been. In-form players Mesut Ozil, Alexandre Lacazette and Aaron Ramsey were rested.
Willock also got a run in in the second half. However, they were no match for the likes of Nemanja Matic, Ander Herrera and Paul Pogba who bossed proceedings in the centre of the park with that professional efficiency that's starting to become typical of this United side.
#2 Arsenal sat deep to break on the counter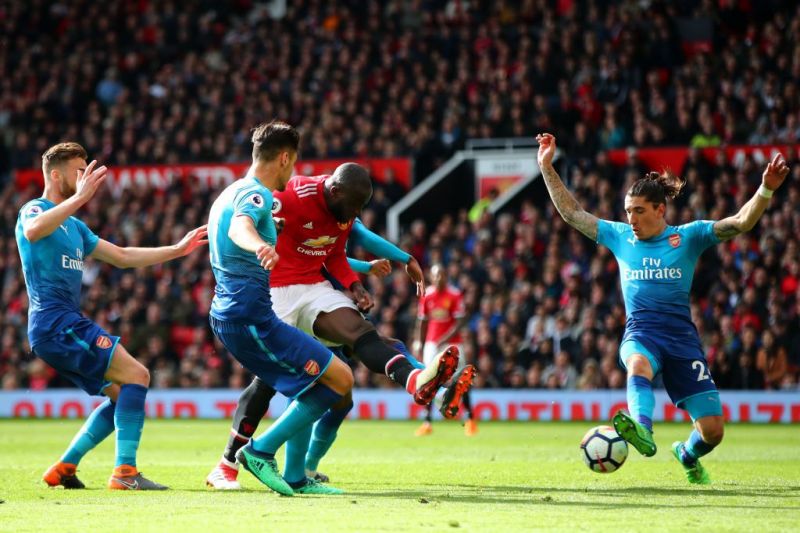 Arsenal were resolute at the back but the one thing you ought not to do against this Manchester United side is sitting back and soaking up the pressure. Manchester United players thrive when they're afforded time on the ball and space in the centre of the park and there was plenty for them to exploit at times.
Though Nelson and Bellerin offered attacking outlets, they couldn't get going as frequently as Arsenal would have liked. When Arsenal finally went on to cause problems by breaking United's play, they were rewarded with a goal, scored by former United player Henrikh Mkhitaryan.
In the last quarter of an hour, Arsenal were pegged further back into their own half and this ended in them not creating anything of note in that period. They also conceded in stoppage time and failed to put the icing on the cake on an inspired performance from the youngsters.
#1 Arsenal couldn't deal with the intensity in the last 20 minutes
In the last 20 minutes, United were playing much better football following the introduction of Marouane Fellaini, Anthony Martial and Marcus Rashford. The Arsenal fullbacks who had grown weary by then couldn't effectively deal with the pace of Martial and Rashford as they regularly had the beating of Arsenal's defenders.
Martial was particularly menacing and he should have got an assist after playing a delightful cross to Marouane Fellaini at the far post. The Belgian headed it on to the post but the ball bounced back into goal off of Rashford. However, the goal was ruled out as Rashford was a yard offside.
Fellaini almost always looked like a threat and he had the height advantage which he once again used to great effect to head home the winner in the 92nd minute of the game. Manchester United once again grabbed a late goal to get all 3 points and have now confirmed a berth in the next year's UEFA Champions League.
Meanwhile, Arsenal will hope that their decision to rest their top players will be justified when they visit the Wanda Metropolitano to take on Atletico Madrid in the all-important second leg of the UEFA Europa League semifinal.