Mo Salah's arrival at Liverpool has turned out to be possibly the greatest debut season in EPL history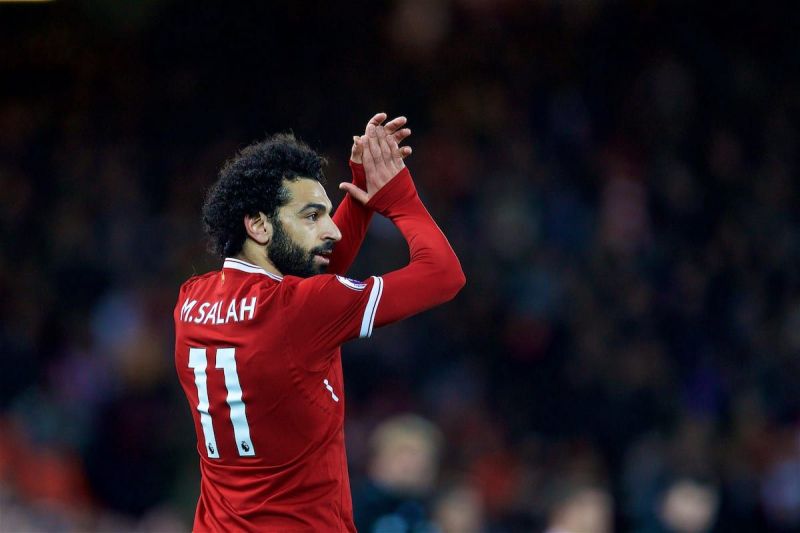 Mohamed Salah further laid a strong claim for being named Player of the Year as he netted the opener in Liverpool's 3-0 first leg victory against Manchester City at Anfield. He took his tally to 38 goals in all competition as the Reds took a commanding lead in the first leg of the quarterfinal
The Egyptian forward has found the net 29 times in 31 Premier League appearances for the Reds since arriving at Merseyside this season and is only three away from setting a new record for goals in a single 38-game season.
On the other hand Kevin De Bruyne's fine performances for run-away leaders, Manchester City had made him the hands-down favourite for the Premier League's Player of the Year awards.
De Bruyne is enjoying a superb season at the heart of Pep Guardiola's side but the case for Salah is getting stronger and stronger as the weeks go by.
As Liverpool emerged victorious in the first leg of Champions League quarterfinal, here are the reasons why Salah deserves to be Player of the Year ahead of De Bruyne.
#3 The stats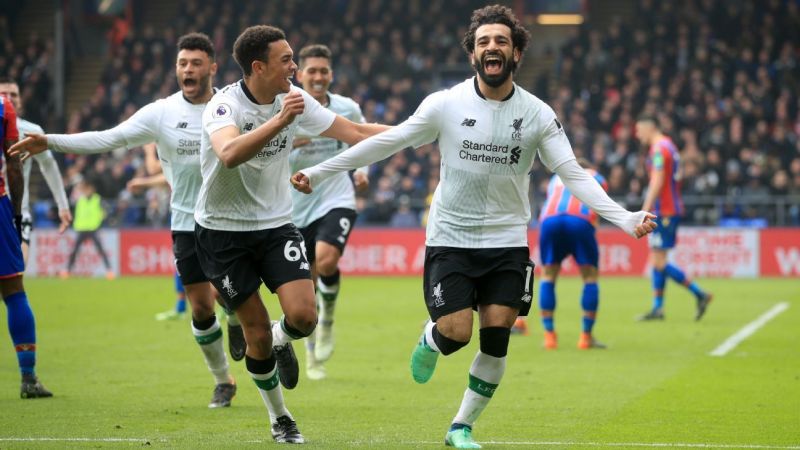 Mohamed Salah's season has turned out to be possibly the greatest first season by any player at any club in Premier League history. The 25-year-old took his league tally to 29 goals and is in pole position for the Golden Boot.
The Egyptian is now five clear at the top of the Premier League scoring charts and although the season is nearing it's end, he isn't showing signs of slowing down.
Salah was bought as a wide forward and has become a truly world-class goalscorer, surpassing even Harry Kane in both the volume and regularity of his goals.
Nobody has ever scored in more games in a Premier League season. Salah has now scored in 21 games – joint most in a single 38-match season (also Robin van Persie 2012-13 and Cristiano Ronaldo 2007-08).
The Egyptian only needs two more goals to equal the 31 goals record for a 38-game season (jointly held by Alan Shearer, Cristiano Ronaldo, and Luiz Suarez), and he still has six matches remaining.
Salah scored his 38th goal of the season in all competitions against Manchester City when he netted the opener in Liverpool's 3-0 victory at Anfield. He has had a hand in nine goals (seven goals, two assists) in nine Champions League appearances so far this season.
Liverpool has six Premier League matches left, plus at least two Champions League games which could potentially turn into five should Liverpool reach the final and if he keeps this current vein of form, you wonder if could better Ian Rush's landmark, who scored 47 goals in 1983-84.