Despite their 5-2 win over Roma, Liverpool may just not be ready to lift the Champions League this year. Here are three reasons why.
Liverpool have won the footballing hearts with a string of remarkable displays in the competition this season. No matter what the outcome is, their journey is sure to be one which will be talked about for years to come.
Their 5-2 thrashing against Roma last night left Anfield buzzing with belief that the Reds can finally lift big silverware in 2018. The doubt, however, prevailed once again when the scoreline credited the away goal advantage to the Italian gladiators.
However, dreams do not always come true with such ease. This year, Liverpool might just not be good enough to lift the big prize. With that in mind, here are three key reasons why.
#3 Lack of experience
The UEFA Champions League cannot be won easily – naturally – that's why it is Europe's top club competition after all. The journey of teams like Barcelona, Real Madrid and Bayern Munich to the top is a perfect example of that.
Their current domination within Europe is a result of those close encounters they have faced regularly on a seasonal basis and finally have a winning mentality inbedded within their respective squads.
Having shelled out millions, both Paris Saint-Germain and Manchester City appeared to be favourites. The likes of Neymar, Kylian Mbappé, Kevin de Bruyne and Leroy Sané appeared to be unstoppable in attack but even those stars could not help their team avoid exit before the semi-final stage this term.
On the other hand, Real Madrid have since emerged as favourites despite their domestic woes – the main reason for this is naturally, their big-game experience, allowing them to handle extreme pressure. This underlines the very fact that experience is important and cannot be understated.
Liverpool have not been this close to the trophy since the 2007/08 campaign, a decade ago now. They have been inconsistent and struggled since, but this year's run has surpassed all expectations.
However, their inexperience against top sides could prove decisive in determining the team's chances of ultimate success next month.
#2 Rome yet to be conquered
Having comfortably beaten AS Roma in the first leg, Liverpool appeared to be in the driving seat until they provided the visitors room to pull two straight away goals late on.
The 5-2 scoreline can be quashed, if the Italians manage to repeat their heroics from the quarter-final stage – having beaten Barcelona 3-0 after a 4-1 first leg deficit.
Klopp needs to ensure that his side score, at the very least, against Allison Becker when they travel to Rome next week. Liverpool's trip to the Ethiad would not have been so joyous if Sané's strike had not been wrongly disallowed at the cusp of half-time.
Roma would not be naively throwing players forward like City did at the quarter-final stage, as their approach is likely to be much more tactical and precise. Ultimately, Liverpool's place in next month's final is not yet guaranteed and never will be, until the final whistle.
#1 A big final awaits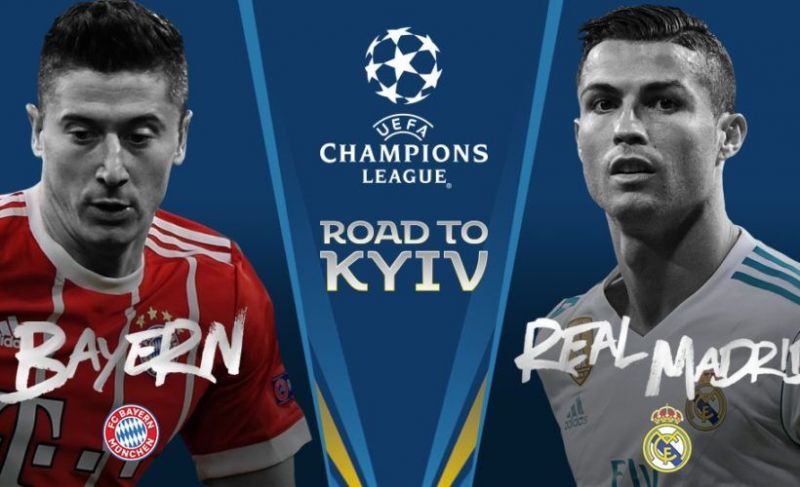 Assuming that Liverpool are able to get past Roma to book a place in the final, they would be facing either defending champions Real Madrid or Bundesliga giants Bayern Munich for the showpiece event.
These two sides are the model of consistency at the top of European football and between them, have won four out of the last five Champions League titles.
Klopp's gegenpressing may have been effective against Pep Guardiola but it might not take much for Jupp Heynckes to break it down – as the experienced boss would relish the challenge.
On the other hand, Real would love to see their opponents leaving space for their world-class players to exploit – meaning Liverpool themselves might have to adopt a different tactic to succeed. The road to Kiev might be glowing for the Reds, but there's still a massive test awaiting them in order to clinch an unlikely sixth European Cup.
// <![CDATA[
adSlot.finalize(" ads');
​
// ]]>