Chelsea have a lot of problems to deal with before the start of the next season
Great things were expected of Chelsea in Antonio Conte's sophomore season in the Premier League after winning the title in his very first in England. However, the champions could not reproduce their form from last season with several top stars underperforming.
Add to that the glaring errors they committed in the 2017 summer transfer window and Conte apparently losing the dressing room, Chelsea are not in the best of shapes.
If Spurs and Liverpool manage to keep their heads for the rest of the season and do not slip up, Chelsea will not feature in the UEFA Champions League next season. To sum it up, things are looking rather grim for the Stamford Bridge outfit and they could very well be left behind when the next season kicks off.
We take a look at the reasons why it could happen:
#3 Unsettled stars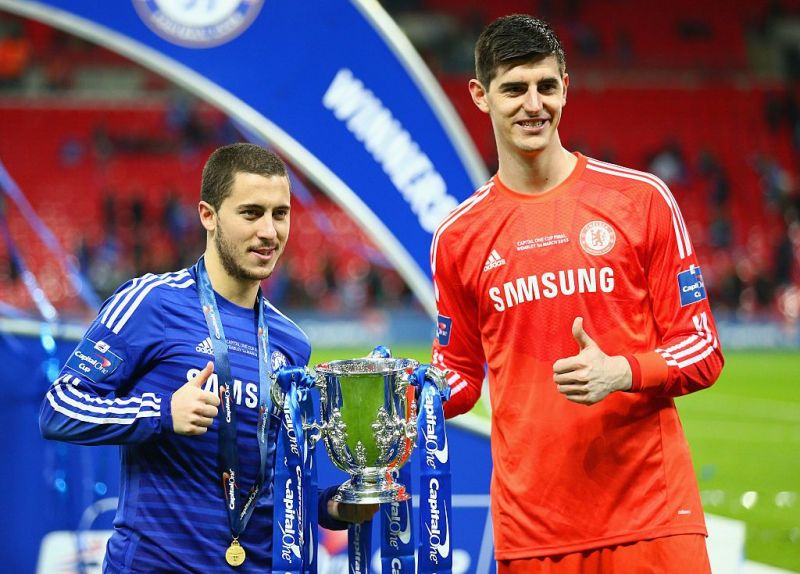 In the wake of yet another underwhelming season, it seems inevitable that a few of Chelsea's star players could pack their bags in search of greener pastures. Players like Eden Hazard and Thibaut Courtois were pivotal in Chelsea's title-winning 2016-17 campaign.
However, they haven't performed at that same level since and could very well jump ship in the summer. Courtois has already admitted that his heart is in Madrid. Real Madrid have been looking for a worthy replacement for an ageing Keylor Navas for quite a while now.
Given that Mourinho has dismissed any chance of David de Gea departing in the summer, Real Madrid could very well swoop in for the Belgium no.1. The 25-year-old will be delighted if Zinedine Zidane does indeed go ahead with the deal as it will be a major step up and even a dream-come-true situation for the giant goalkeeper.
But what will hurt Chelsea, even more, is the prospect of Eden Hazard leaving the club. Hazard, at times, looks like he has had enough at Chelsea and if he has lofty dreams of making it big in Europe, it looks like the ideal time for the 27-year-old to leave.
With Real Madrid reportedly lurking to sign him, it would be very difficult for the Blues to hold on to him beyond this season.
#2 Conte's future and board's uncertainty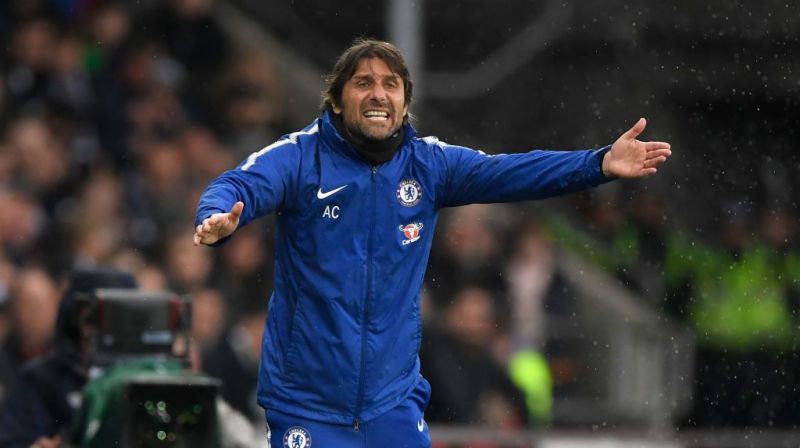 Antonio Conte has been quite vocal about his displeasure with the club's board. Before the Manchester City match on the 4th of March, Conte got quite vocal about the board not backing him in his decisions.
"When you have a good manager and a lot of money to spend, probably you can have a successful season. "
"It's very important to have the coach and the club with the same ambition: to improve the team, the idea of football and the quality of your players. If you find this situation, probably the season will finish with success. You can win the league, the Cup, the Cup and league, the Champions League."
"I have great ambition but I don't have money for Chelsea. The club knows very well what is my idea, what is my ambition. That is very clear. When you decide to work with this type of coach, you must understand that you take a coach with great ambition. Not a loser but a winner. And that ambition must always be shared."
That certainly doesn't sound like a manager who is happy with the board and there is a good to fair chance that Conte won't last beyond this season. With Champions League qualification now depending on the unearthly choking skills of Tottenham, their season is all set to be gauged as a disaster of sorts.
If Conte decides to stay, the board will need to back him in the transfer market for him to fully realise the vision he has for the club. Or else, the next season will just be a repeat of this one.
#1 The rest of the top teams are well settled and raring for glory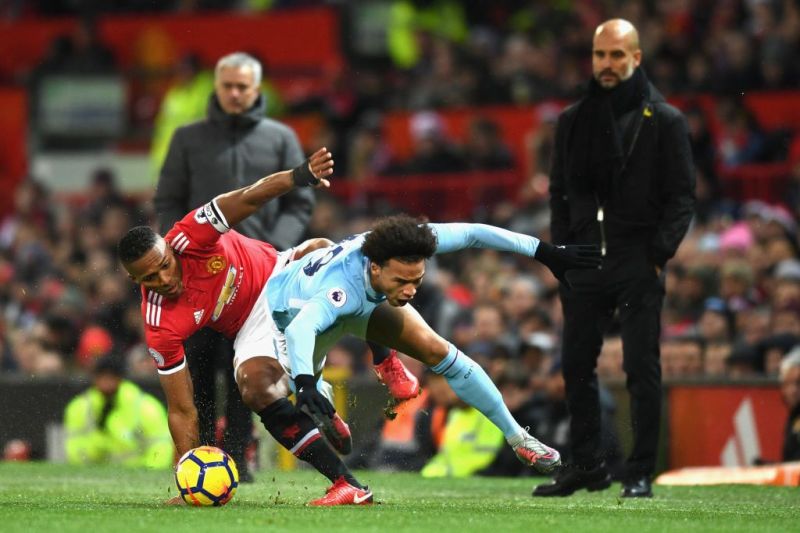 Chelsea are indeed falling behind, aren't they? Pep Guardiola has made Manchester City one of the most exciting teams in Europe and they will undoubtedly be the team to beat next season.
Manchester United seem to be finally settling down under Mourinho and they have garnered 19 points from a possible 30 against the top 6 opposition in the league. They have beaten the Chelsea, Liverpool, City, Spurs and Arsenal over the course of the last 3 months.
Liverpool are a force to be reckoned with and Klopp's heavy metal football could even triumph in Europe if everything works out in their favour. They have already signed Naby Keita for next season and the team is only bound to get stronger next season.
Tottenham Hotspur, with some minor improvements, will be able to challenge for the Premier League title next season.
As the season draws to a close, it looks more and more like it will be a 4 horse race for the Premier League title next season as Chelsea look set to undergo a rebuilding process.
With the growing uncertainty around Conte's future and top players seemingly set to depart, Chelsea will have a whole new set of problems before the new season starts. If they are to get a new manager, they will need time to adapt to a new style of play. While Conte was able to give them short-term success, this season has proved that it is not the kind of revamping they should be focussing on in the grand scheme of things.