Arsenal, who are looking for their 3rd straight win of the season, will travel to face Newcastle United on Saturday. Unai Emery faced a setback in his first two matches against Manchester City and Chelsea, but slowly and surely his tactics have proved effective, judging by the number of goals his team is scoring.
Arsene Wenger left this summer after being in charge for 22 years, and over the years his side faced some tough matches against Newcastle United. Newcastle are sitting 18th in the league table with no wins this season, and Rafa Benitez's men will have to turn the tables against the Gunners to boost their own standing.
Two of Newcastle's most important players, Jonjo Shelvey and Matt Ritchie, could return to action against Arsenal.That could give a much-needed boost to the Toons.
Here we present instances where the Toons got the better of Arsenal in the last 22 Years.
#3. Newcastle 4-2 Arsenal – May 14, 2000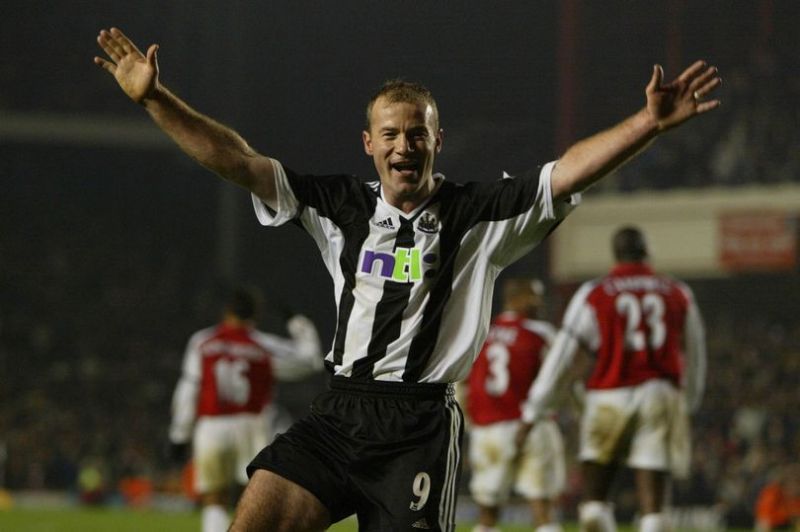 Alan Shearer scored the 300th goal of his career to help Newcastle finish their season on a high. Shearer scored a 30th-minute free kick against a backup side which Wenger had picked for the occasion. Even though Arsenal had safely secured the 2nd position in the league before the match and Newcastle were out of the relegation zone, both sides played attractive and competitive football.
Newcastle United had completed a remarkable turnaround in the season where Bobby Robson showed the fans what his side can achieve in the coming years. Gary Speed and Andy Griffin were the other scorers for Newcastle.
#2. Newcastle 2-1 Arsenal – April 15, 2018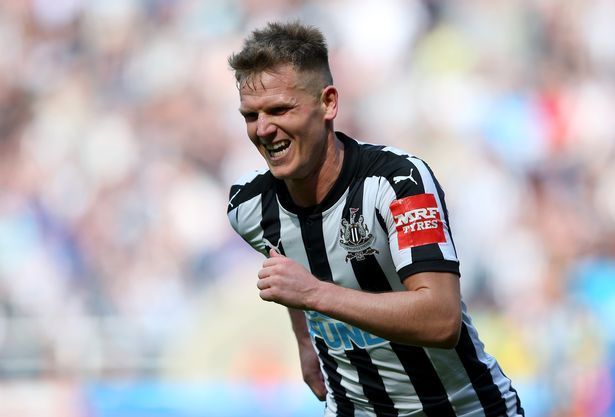 It can be argued that this match was the one which sealed Arsene Wenger's fate. Arsenal lost five top-flight games in a row for the first time since 1984, with Newcastle United coming from behind to beat them 2-1.
This was also the first match where Alexandre Lacazette and Pierre-Emerick Aubameyang started together, and some fans are hoping that they start together again on Saturday.
This was Newcastle's first home win over Arsenal since 2005. Matt Ritchie, who is returning from an injury, was the hero of the game.
Arsenal never really recovered from this match and eventually finished 6th in a campaign where they again failed to qualify for the Champions' League.
Arsenal had then lost 11 Premier League games in the season, equaling their worst tally of league defeats in a season under Arsene Wenger (11 in 2005-06).
#1. Newcastle 4-4 Arsenal – February 5, 2011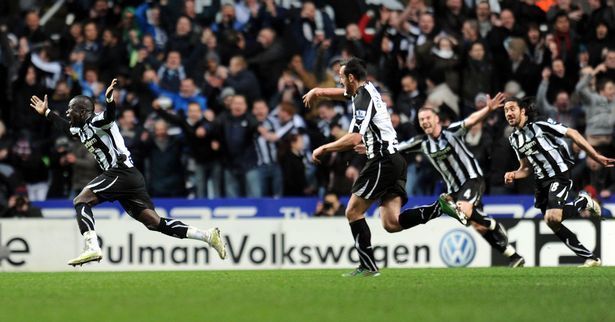 The Premier League always has very memorable matches. The build-up to this game was one which involved insecurity and gloom in St James' Park.
It was 26 minutes into the game and Arsenal was leading 4-0, and Newcastle was not looking like the team which had beaten Arsenal 1-0 at the Emirates. But somehow, Newcastle survived until half-time with just the four on the scoreboard. Spectators were sure that they were going to lose by a huge margin.
However, whatever Alan Pardew said at half-time worked. Many former players have spoken about how Pardew said that there was a responsibility to the club, the shirt, and the fans to not let the defeat get any worse.
Initially, they were in a damage limitation mode. After 50 minutes came the telling blow for Arsenal when Abou Diaby was sent off. No prize for guessing the player involved in the incident; Joey Barton it was.
Suddenly, St James' Park's fighting mentality was back. After conceding two goals and a penalty, Arsenal found their lead cut down to 4-3. Then came the telling blow from Cheick Tiote, the volley which Newcastle fans will never forget.
The drive and determination of the team that day typified the team spirit and togetherness that the side had.