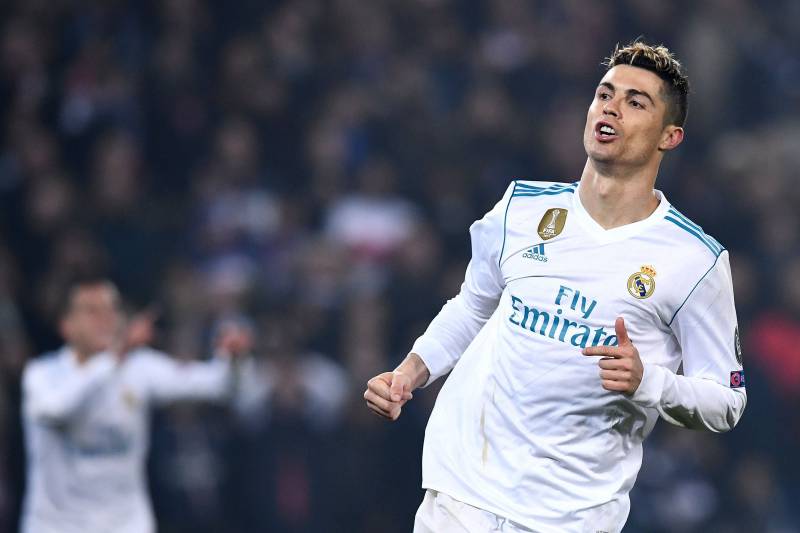 There's no football like UEFA Champions League football. It's the pinnacle of this sport, where the best players and finest athletes cross swords; it has replaced the FIFA World Cup as the ultimate marker of quality.
Just eight teams are left in the 2017/18 competition, having battled through a gauntlet of six group games before Christmas and a two-legged knockout tie through February and March.
Friday's draw revealed who would be pitted against who in the quarter-finals, and suffice to say there are a couple of mouthwatering ties.
Here, we analyse each of the four matchups, point to the key men involved and discuss what the deciding factors of the matchups will be.
Barcelona vs. Roma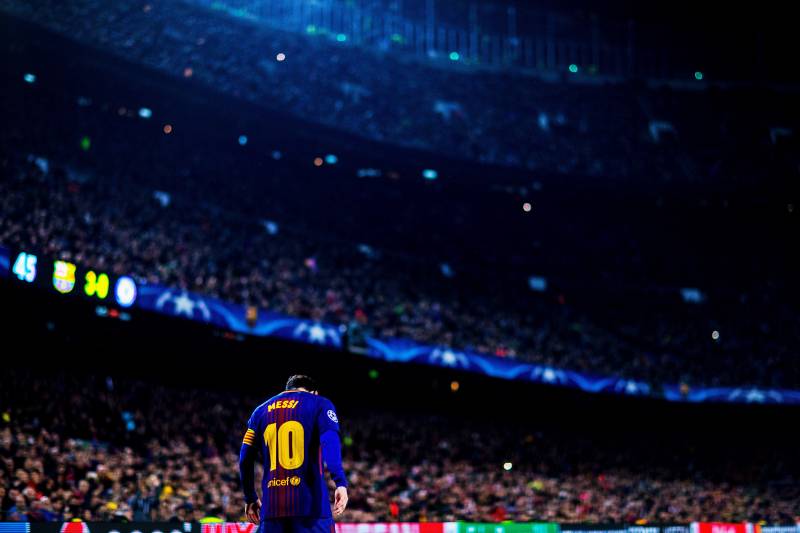 Barcelona's round-of-16 clash with Chelsea looks as though it played out rather simply if you glance at the scoresheet—4-1 on aggregate, and 3-0 at the Camp Nou—but the reality is that for long spells in both legs they seemed the least comfortable team on the pitch.
It's sparked theories that, Lionel Messi aside, they're a little ordinary and shouldn't be considered the monster we've long feared.
Whether this is accurate or not likely won't be revealed until the semi-final stage. Roma were the second-best draw possible after Sevilla for most, but for Barca, they might well be the ideal matchup.
Eusebio Di Francesco's men can be a little slow and ponderous in midfield, which will suit the Catalans. Daniele De Rossi's only become more rash with age, and he'll be looking after the zone Messi now operates in—that could be a grim watch for Giallorossi fans.
Roma will have to commit their wingers back to help defend the flanks in the same way Chelsea did, and in Diego Perotti and Cengiz Under, they at least have two ferociously hard workers who will pull their weight.
Whether Alessandro Florenzi and Aleksandar Kolarov can deal with Andres Iniesta and Ousmane Dembele, though, is another question entirely.
Key Battle: De Rossi vs. Messi
Prediction: Barcelona ease through
Sevilla vs. Bayern Munich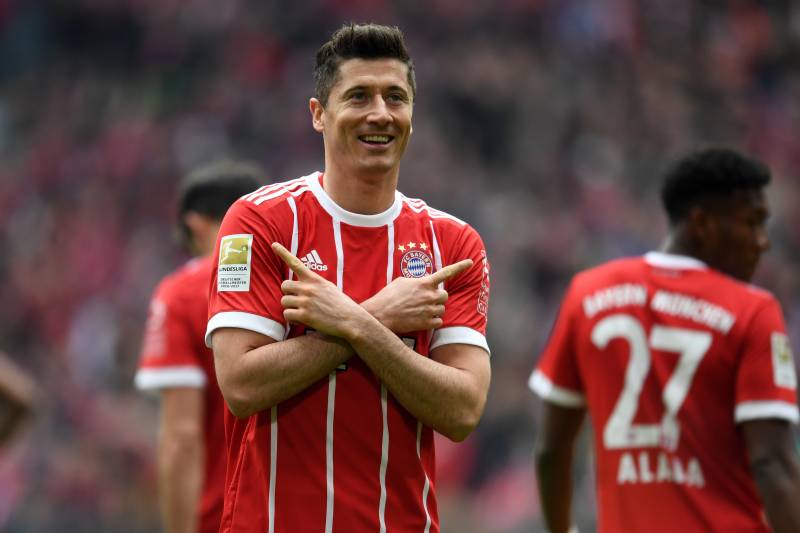 Jupp Heynckes should be delighted with this draw; it's paired his team with the weakest of the eight quarter-finalists, and Bayern Munich represent a tactical mismatch for Sevilla.
The Bavarians might well wrap up the Bundesliga title this weekend, allowing them to plan entirely for this two-legged tie, and that only increases the feeling that they'll walk this one.
Sevilla's victory over Manchester United can't be ignored entirely, but if the Red Devils had bothered to attack, Vincenzo Montella's men likely wouldn't be here.
Some will point to Wissam Ben Yedder's eight goals in the Champions League this season, and Ever Banega's creative prowess, as reasons for Die Roten to be on upset alert, but Sevilla are a flawed side you can expect Bayern to punch holes through.
Too often, one ball through the middle splits Montella's midfield and defence apart, catching the back line in no man's land, and Thiago Alcantara's telepathic connection with Robert Lewandowski could prove fruitful as a result.
Sevilla have dealt with serious inconsistencies at right-back this season, leading a combination of Jesus Navas (a winger) and Gabriel Mercado (a centre-back) to play against United. Whoever plays there against Bayern will face an onslaught from David Alaba and Co.
Key Battle: Lewandowski vs. the centre-back pairing
Prediction: Bayern make light work of it
Juventus vs. Real Madrid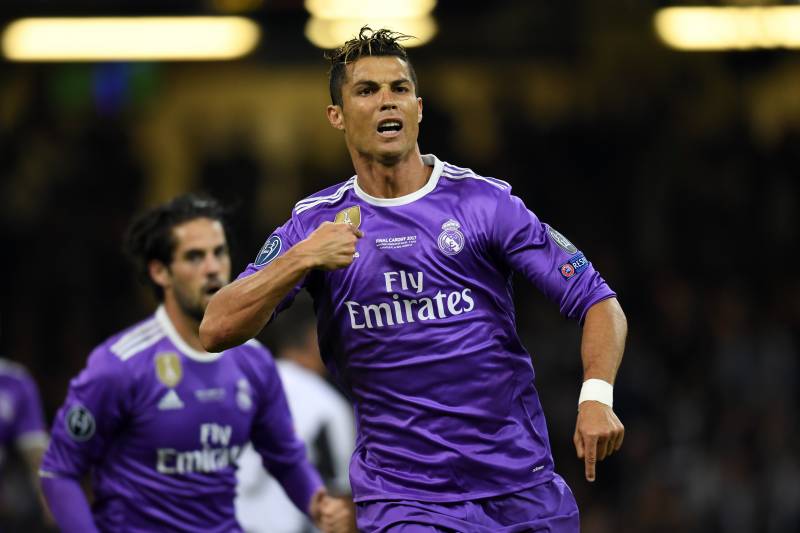 Etsuo Hara/Getty Images
The true glamour tie of the draw, last year's finalists Juventus and Real Madrid renew rivalries. If you were forced to choose just one match to watch from this round, it might well be this.
In Cardiff, Wales, last June, when the two contested for the trophy, experience in finals told. Juventus' star attacker, Paulo Dybala, shrunk in the spotlight, miscontrolling passes and failing to impact the game in any way.
Meanwhile, Los Blancos' seasoned performers treated it as "just another final," with their 4-4-2 diamond formation giving Leonardo Bonucci, Andrea Barzagli and Co. fits.
Just shy of a year on, the makeup of Real Madrid's XI has barely changed. Luka Modric and Toni Kroos still reign supreme in midfield, Cristiano Ronaldo still executes when it matters the most, and Marco Asensio still changes games off the bench.
The fact this is the only competition they're still in the running for makes them a dangerous opponent. They can pour all of their energies into this and focus entirely on defending their crown—only a fool would suggest they can't make it three on the trot.
Juventus just about slid past Tottenham Hotspur to get to this stage, showcasing an obvious weakness at right-back along the way. Whoever Massimiliano Allegri fields there is going to have to a massive problem containing Marcelo, Asensio and Ronaldo.
There's every chance Real Madrid gain good ground down the flank, and if they can tee up five balls into the box, Ronaldo will tuck at least one away.
Key Battles: Marcelo vs. Juve's right, Ronaldo vs. Chiellini
Prediction: Real Madrid win again
Liverpool vs. Manchester City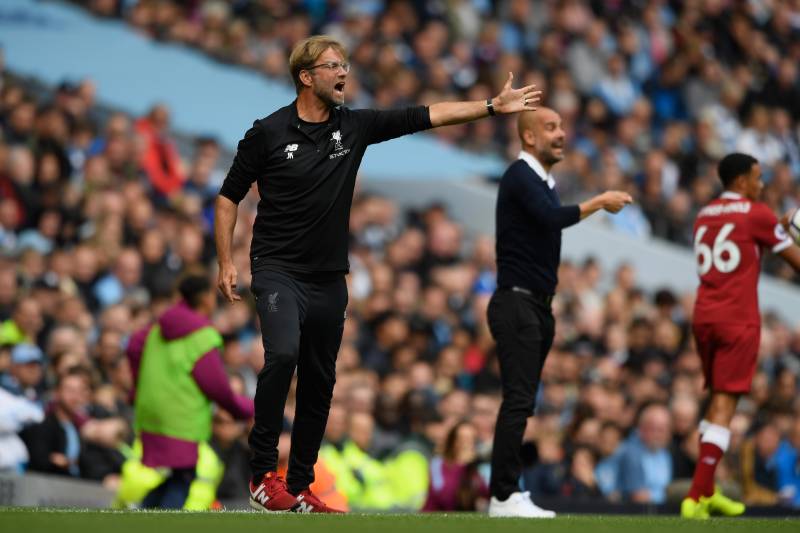 Stu Forster/Getty Images
On paper, it's the all-English affair that few wanted. Given we've seen this matchup twice already this season, it lacks the exotic flavour of a cross-continental affair.
But the two games these sides have contested were wildly different—Manchester City won the first 5-0, Liverpool the second 4-3—and for that reason, it's really quite difficult to figure out who emerges victorious over 180-plus minutes.
Both matches saw one of the sides at its lowest ebb, with Liverpool caving inward after Sadio Mane's red card in the first and City committing more errors in one game than they have all season in the second. These two seem capable of bringing out each other's best and worst, but which way will it swing?
Liverpool will push and press City in the buildup phase and attempt to wreck their construction of attacks. This is vitally important in stopping Pep Guardiola's men slipping into gear and will be a good first effort in safeguarding one of the more precarious one-on-one battles present on the pitch: Leroy Sane against either Trent Alexander-Arnold or Joe Gomez.
At the other end, City must be studious in preventing Roberto Firmino from finding his groove, as when he does so, Mohamed Salah and Mane come alive. Salah's matchup with whoever City field at left-back is one Jurgen Klopp will be targeting as a route to success.
Key Battles: Guardiola vs. Klopp
Prediction: City edge it