BIG TWIST EMERGES! Tinubu's Ambition Set To Change APC's Choice Of Candidates As Oshiomhole Gets Powerful Message
The ruling All Progressives Congress, APC, has a serious work to do in terms of harmonising the interests of its members ahead of the coming National Assembly leadership elections.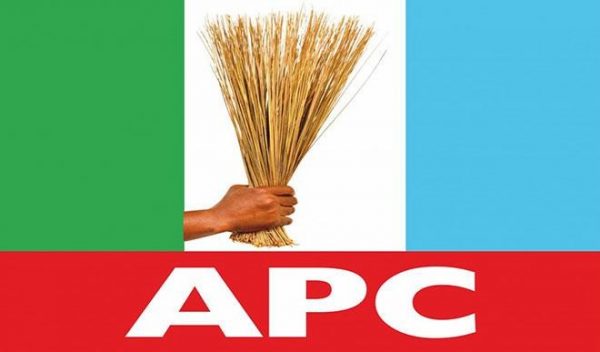 This came as indication shows that more Lawmakers-Elect are still insisting that they will contest for some of the top posts in both Chambers of the National Assembly despite the fact that the APC had endorsed people for such posts.
The APC endorsed Senator Ahmed Lawan for Senate President. But, Other Senators-Elect may still contest. One of the is Senator Ali Ndume who is still campaigning for the post.
In another case, coalition, More Women, has submitted a letter to APC Chairman Adams Oshiomhole urging party leaders to support Mrs. Nkeiruka Onyejeocha and Mrs. Oluremi Tinubu, who are vying for the positions of Speaker and Deputy Senate President, The Guardian reports.
According to the group, "taking this step will not only position APC as a gender-friendly party, it will also place Nigeria in the comity of nations committed to gender equality and women's participation in power and decision making. It will set a precedent for other governments across Africa and increase the gender rating of Nigeria."
The coalition, consisting of over 150 organisations, made this known in a joint statement endorsed by the executive director, Women Advocates Research and Documentation Centre (WARDC) and chairperson, Transition Monitoring Group (TMG), Dr. Abiola Akiyode-Afolabi; executive director, Women Aid Collectives (WACOL), Prof. Joy Ngozi Ezeilo, and others.
It said: "Onyejeocha is no doubt a ranking member and has recorded landmark achievements, and worked tirelessly to advance and institutionalise societal development. As a federal lawmaker, her attendance and participation at parliamentary sittings are phenomenal. She has successfully put together and assisted in the passage of several bills into laws of the federation."
Talking about why Tinubu should clinch the position, the coalition said: "She is very connected to her constituency and holds frequent town hall meetings with the people, a record which distinguishes her from the pool of people in the National Assembly.
It added, "She is a regular, vocal and distinguished member of the hallowed chamber who hardly misses any sitting and at different times expressed support for the popular views of the people in the Senate."
The APC had reportedly zoned the post of Speaker to the South West and House Leader, Hon. Femi Gbajabiamila was favoured to clinch the post. Whereas Hon. Onyejeocha is from the South East.
It is not clear where the APC zoned the post of Deputy Senate President. But, will the party also zone it to South West and endorse Sen