Atiku's Result That Shows He Defeated Buhari Has Been "Confirmed", Presiding Officers Confess Under Oath
Fresh reports have revealed that at least 13 presiding officers who said they were deployed as electoral officers by the Independent National Electoral Commission (INEC) for the 2019 presidential election have admitted under oath that they transmitted results electronically.
A question about whether or not results were forwarded to a central database of the commission has been amongst the top grounds for contesting the presidential election results by Atiku Abubakar and his opposition Peoples Democratic Party (PDP).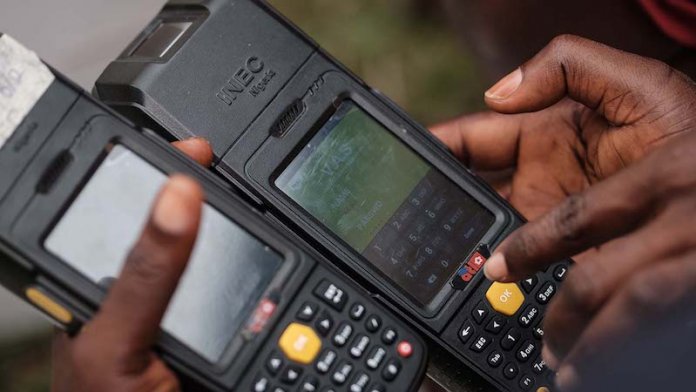 Abubakar and PDP have challenged the results of the February election at the Presidential Election Petitions Tribunal last month, saying he won the election and was in possession of evidence that would upturn the declared outcome.
Atiku's legal team submitted a different result to the tribunal, which showed the former vice-president as the winner of the election. The result showed Abubakar had scored 18,356,732 votes to defeat Buhari, whom they said received 16,741,430 votes.
This contradicted the results declared by INEC, which said Buhari received 15,191,847 votes against Abubakar's 11,262,978 votes. Atiku's lawyers said the results were released by an INEC whistleblower who had access to the commission's internal server and other tools throughout the election. They also provided unique identification information of computers that they said belonged to INEC, which they expected experts from Microsoft, IBM and Oracle to corroborate.
In its initial response to Mr Abubakar's petition, INEC strongly denied operating a server during the election, saying such activities were not permitted by the electoral law. The commission accused Mr Abubakar of circulating fake results for the purpose of his petition.
The persons, according to the affidavits, said they worked as presiding officers and assistant presiding officers in Borno and Yobe. They were only identified in the documents by their initials.
The witnesses comprise seven presiding officers and five assistant presiding officers. They were six each from Borno and Yobe, and swore they were adequately recruited and trained by the commission ahead of the election.
A typical testimony from one of the witnesses reads;