British-Nigerian actor, John Boyega met with film makers, actors and film enthusiast at the Accelerate TV Masterclass: The Journey. The actor told a compelling story of his journey to mainstream Hollywood, as well as answering questions from guest.
John Boyega and Colette Otusheso
Here are 5 takeaways from his Masterclass:
1. Accept That Development is Vital to Success: John Boyega explained to the audience how, after his first big movie in the UK – 'Attack The Block' – his foray into Hollywood was met with continuous rejections despite several attempts and auditions; and in hindsight, he realized that had he gotten the roles he auditioned for, or a big break at this time, he would have failed. He agreed he wasn't ready, went back and worked on himself. Watched his own movies, learnt from them. This advised him that development is important; working hard to develop oneself so that should the opportunity comes, you should be ready.
2. Understand The Business of Your Business Boyega told the audience that there's more to the film industry than being 'just' an actor or actress. There's the production part, cinematography, directing, even set doctors… it goes on and on. Understanding the different facets of the business of film making helps you to be more grounded and even better at your chosen path. He advised a deeper understanding of every part.
3. Taking Risks is Part of Life While waiting for the confirmation that he'd star in his biggest movie yet, Star Wars, John Boyega was also offered roles in Terminator and Power Rangers – big movies as well, but the only way he could get either of those was to forfeit confirmation of Star Wars. Instead he took the risk, a risk so huge if the Star Wars confirmation didn't come through, he'd have lost out on all three movies. He decided to take the risk, one that would change the course of his story and career forever. Take risks he says, as you go higher you understand the risks to take even better.
4. Passion Is Everything You can't buy passion, Boyega explains. He narrates how the passion for movie making, acting has always been in him, with no passion whatsoever for a 9 –5. He advises to follow your passion and work hard on it.
5. Take Correction in Good Faith, Don't Be Too Protective of Yourself Boyega says most actors don't take criticism too well, but solidly advises against this. To actually make progress in your art, you need to take a step back and listen to people, people you respect. The Accelerate TV John Boyega Masterclass was emotional, heartfelt and engaging with the actor connecting deeply with the audiences, of film makers, actors and movie enthusiasts.
More Photos below…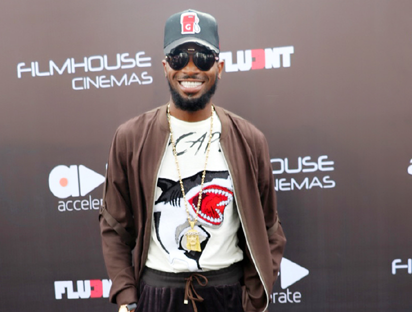 D'banj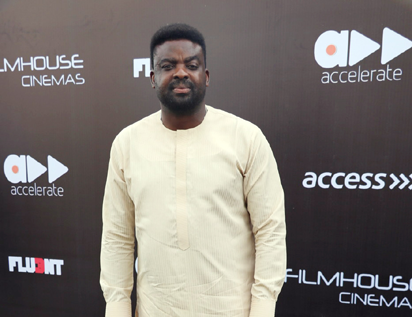 Kunle Afolayan
Stephanie Coker