Real Madrid have some serious business to do in the transfer market
Real Madrid are preparing to make it 3 UEFA Champions League titles in a row on the 26th of May in Kiev. Though they have struggled in the La Liga and have, at times, looked like they might not finish in the top 4, a revival of sorts that happened in the second half of the season seems to have done them a world of good.
Cristiano Ronaldo, who was harshly criticized in the first half of the season has come to his own and has been scoring goals for fun since the turn of the year. There have been other standout performers too.
Their Champions League run could very well eclipse their failings in the La Liga. But there are quite a few players in the Real Madrid lineup who should perhaps pack their bags and move out of the Santiago Bernabeu.
So, let's dive right into it:
#5 Dani Ceballos
Having joined from Real Betis after tearing it up for the u-21s, Dani Ceballos will feel sad about rejecting Barcelona to join Zinedine Zidane's side in the last summer transfer window thanks to the limited game time that he has been getting.
Ceballos has started just 3 games for Real Madrid this season and has come off the bench a total of 8 times. Real Madrid have plenty of options in midfield and with Kroos, Casemiro and Modric holding down their spots, the future doesn't look too promising for Dani Ceballos.
At 21 years of age, Ceballos is one of the brightest young prospects in world football. He can play at centre midfield and down the left flank.
Ceballos holds on to the ball well thanks to his impressive dribbling abilities. He is also a great passer of the ball. That being said, Real Madrid really do not have much use for him at the moment and instead of stifling his growth, they should offload him.
Ceballos has been linked with a move to Liverpool following the departure of Philippe Coutinho to Barceona but nothing solid has surfaced as of yet.
#4 Mateo Kovacic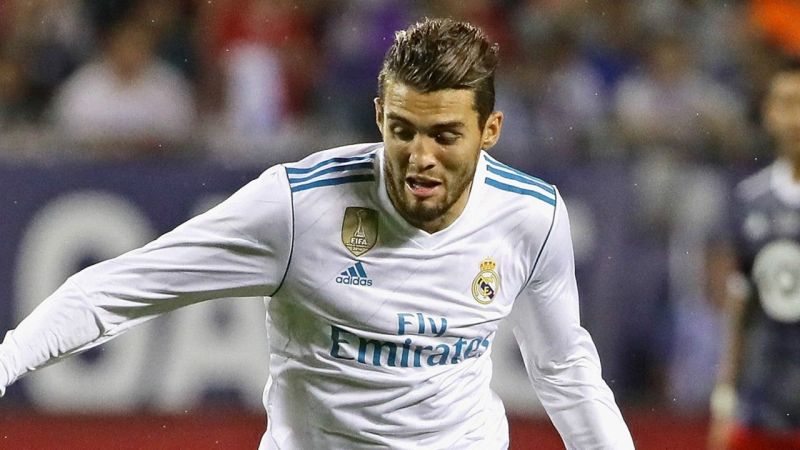 When you see Mateo Kovacic having a good day on the field, you can't help but think about how much he could be contributing to a team that demands top performances from him on a regular basis.
In a midfield that has stalwarts like Luka Modric, Casemiro, Toni Kroos and Isco, Mateo Kovacic plays a bit-part role. He has appeared a mere 19 times for Zinedine Zidane's men in the La Liga this season and 10 of them have come from the bench.
Kovacic is a well rounded player and has all the qualities to make it big at a club that's not as star studded as the current Real Madrid team is. With Karim Benzema reaching his twilight days, Real Madrid have been looking at Harry Kane as a replacement.
In that case, they should look to make Mateo Kovacic as a make-weight in the deal to lure Kane to the Bernabeu. It would work out well for both Real Madrid and Kovacic.
#3 Karim Benzema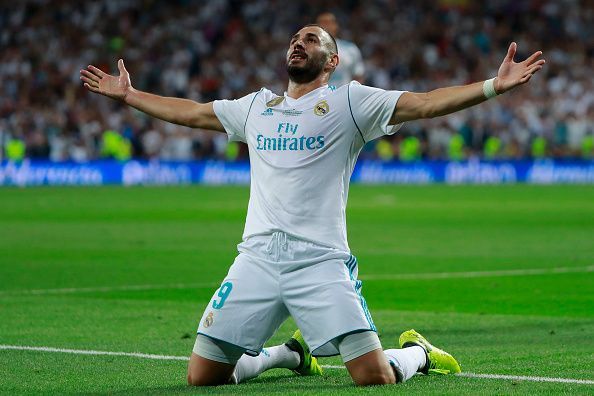 Let me start off by saying that Karim Benzema gets more criticism than he deserves. Though his goalscoring prowess has taken a hit, Benzema still plays an important role in Real Madrid's frontline. That is also one of the main reasons why Zinedine Zidane persists with him despite his poor returns.
Benzema is 30-years-old now. It is high time that Real Madrid got a worthy replacement for the Frenchman. The longer they delay it, the worse the situation will become.
He has 10 goals and 10 assists to his name but that's nowhere near what a Real Madrid striker should be contributing. Also, this could be the last window in which Real Madrid can cash in on Karim Benzema because if he kicks on in the same vein next season, he will get them even lesser amount of money.
#2 Keylor Navas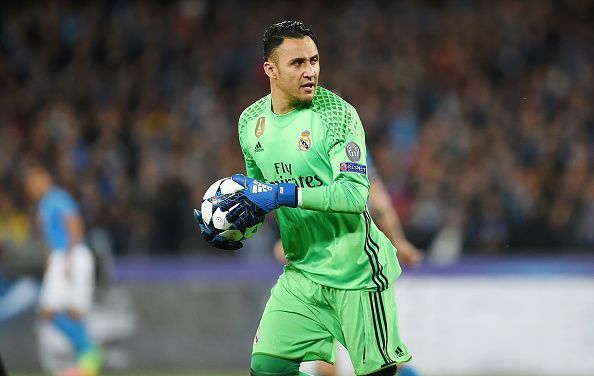 Keylor Navas is one of the best goalkeepers when he is having a good day. But his lack of focus on the odd day seems to cost them dearly. Keylor Navas is not a very erratic goalkeeper but he is prone to errors.
At 31 years of age, Navas has been constantly linked with a move away from the club and has often fought back from the brink of being sold to hold down the club's no.1 position.
But now it looks like his time is up as the number of mistakes are increasing. Though David de Gea looks set to stay in Manchester, Thibaut Courtois has already admitted that his heart is in Madrid and has been heavily linked with a move to the Santiago Bernabeu.
Keylor Navas could be of great service to a smaller club and Real Madrid should cash in and let him leave at the end of the season.
#1 Gareth Bale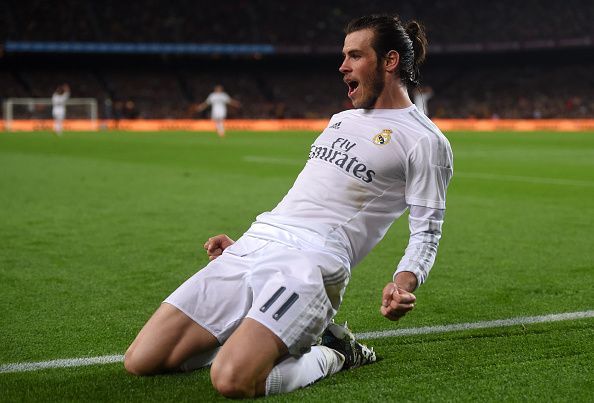 This is a no-brainer really. Gareth Bale gets paid far too much money to be spending the amount of time he does in the hospital or on the bench.
After going great guns in his debut campaign, Gareth Bale's injuries have clouded his Real Madrid career and has not been able to become the player he was touted to become. At Real Madrid, he is now sporadically used after Lucas Vazquez and Marco Asensio went on to prove their worth in the Welshman's absence.
Gareth Bale has a lot of potential suitors with Manchester United being the most prominent of them. Manchester United have the financial clout to pull off big money moves and will be ready to break the bank for Bale.
With Marco Asensio also coming to the fore, there is very little chance of Bale becoming a mainstay in the starting lineup at Real Madrid anymore. If Real Madrid offload him this summer, they can help shorten the wage bill and also use the proceeds from his sale to buy another player. And for the amount of money that Bale could get them, Real Madrid will not need to hold back in pursuing world-class talents.