Messi is very good at football. He really is. So also is Cristiano Ronaldo. Both are very good and as with all individuals who are very good at what t …
Messi is very good at football. He really is. So also is Cristiano Ronaldo. Both are very good and as with all individuals who are very good at what they do, they have a fierce rivalry. Being the best is what its all about for these two and winning stuff doesn't accomplish that need anymore. They can often be seen bullying some innocent defender into submission or running rings around players because they're bored. It has got to that point. The only way they can satisfy themselves is by chasing down records and making it their own. Every ludicrous record has to be shattered and each one knows, that only the other can break it.Messi in the past few years has kind of dominated the records, but since the last season, Ronaldo's stock has seen an upsurge. Messi, bogged by injuries and transitions in his team has slowed down, while Ronaldo has surged on. Here are 5 records of Messi that Ronaldo can break in the near future.
#1 Most goals scored in a calender year(club)
In any other epoch of football, a record of 79 goals in a calendar year would be considered an immortal record. Something that would stand the test of time and only shattered by a would be demi-god, and even then maybe not. We are witnesses to the greatest players to have ever graced the game. Cristiano Ronaldo and Lionel Messi. Each aching and striving to outdo the other in whatever way possible, stretching so far that it wouldn't be humanly possible to replicate their feats.
#2 Highest scorer in Club World Cup
Leo Messi has 7 world records to his name, that is, records that can be universally ascribed irrespective of the players club or the league he plays in. One of the records among the 7 is, most goals scored in Fifa club world cup.
The record currently stands at 4, and is shared by Denilson and Mohamed Aboutrika. It is a very small tournament and the maximum a European team gets to play is two games, but even then, it is a pretty paltry total by the incredibly high standards Messi has set. Given another go,he'dwould probably smash the record, but it will be Ronaldo who will be featuring in this years edition and he will be licking his lips at the chance of making the record his own.
Ronaldo has been embarrassing teams in the Spanish and Champions leagues this season, and scoring goals against sub-par teams in the club world cup will only need the slightest of motivation from him.
#3 Most European Golden Boots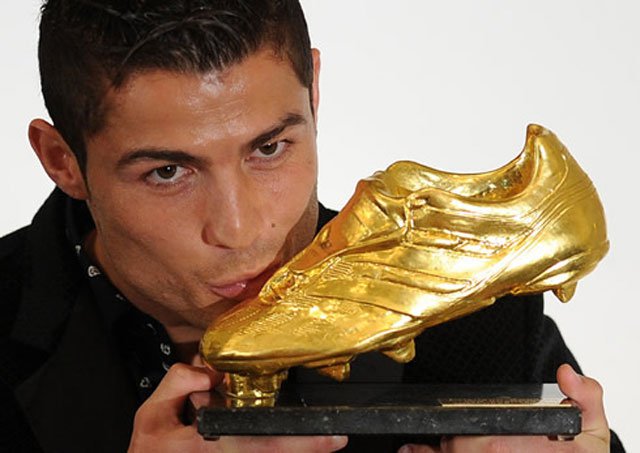 Every year the top scorer from the top leagues in Europe is awarded the European Golden Boot. The highest number of such golden boots accumulated by a player is 3. The record, as with many other records, is shared by Messi and Ronaldo.
It must be grating for both to have to share this record, but it is unlikely that both of them will be holding on to it for long. Ronaldo, since the last season, has been eclipsing Messi in goal scoring records and will, likely, continue doing so; breaking the record in the process. Messi, under new manager Luis Enrique, has been thrust a more creative role. His numbers in assists and chances created have soared while goals have, more or less, dried up. On the other hand, Ronaldo has become the focal point of all of Madrid's attacks, ensuring an increased return in goals while his closest rival has seen a downturn. Form and injury permitting, Ronaldo should be able to rack up more than enough Golden Boots to emboss his name on this record.
#4 Most La-Liga hat tricks in a season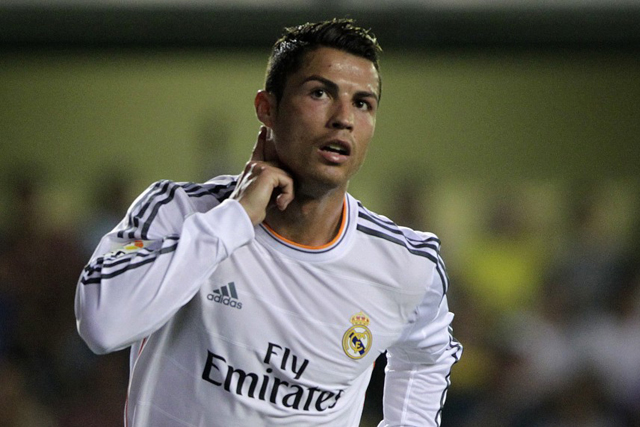 Most players would kill for a handful of hat tricks in their careers, and by most players I mean the extremely good ones. But with Ronaldo and Messi, the debate is on an entirely different level.
Messi holds the record for most number of hat tricks in the league in a single season. The number stands at eight(8). Yes, you read correctly. Messi's had a season where he plundered eight hat tricks against hapless defenses in Spain. Now here's the more unbelievable part – Ronaldo has already scored three hat tricks in his six appearances this season. Of course, he's not going to maintain that record, football would evanesce if he did. But with the form he's in, he's on track to break Messi's record, if not come close to it.
#5 Most Away goals in La Liga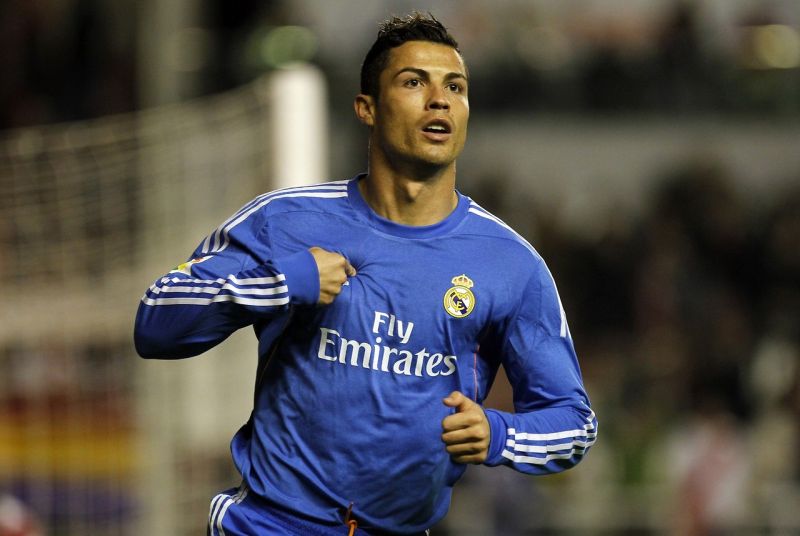 Another impressive goal scoring feat. Another feather in Messi's cap. The man has no shortage of records but this one will probably, in the near future, be lost to the prowess of Ronaldo. This is in no way an underestimation of Messi's skills, he is as prolific as ever; but with a reduced goal scoring burden on him, he may not be as inclined to score goals as before.
Ronaldo, on the other hand, has grown his appetite for goals. He currently stands on 79 away goals in the league. The record stands at a distant 107, but without Messi aggressively adding to his tally, Ronaldo stands a very good chance of chasing it down.